Postcard from paradise
Ocean Breeze
Hey babes, it's that time of the year again when the sun is shining bright, the waves are calling, and the ocean breeze is whispering our names! Yes, you guessed it right; it's summer vacay season! Whether you're heading to an exotic island or just chilling at a local beach, I've got you covered with the most fabulous and chic 'Ocean Breeze' looks to make your summer getaway a fashion statement!

Sail at Sea - nautical striped
Ahoy, fashionistas! Get ready to set sail with the timeless nautical striped pieces that never go out of style. Picture yourself strolling along the boardwalk, and wearing a navy and white striped maxi dress. These classic stripes evoke the essence of the ocean, and they are oh-so-versatile. Don't be afraid to mix and match with other patterns or colors to create a look that's uniquely you. Whether you're on vacation or just embracing that seaside vibe, nautical stripes are a wardrobe essential for every fashion-savvy adventurer.
make it match
Matching Sets
There's no denying the charm of matching sets – they are the epitome of effortless chic! From adorable co-ords with floral patterns to sophisticated monochrome sets, this trend has taken over the fashion scene.
Not only do they save us the trouble of coordinating outfits, but they also give a put-together vibe that's perfect for any occasion. Whether you're stepping out for brunch with your squad or heading to a summer soiree, a matching set is a foolproof way to slay the style game while keeping things chic and comfortable.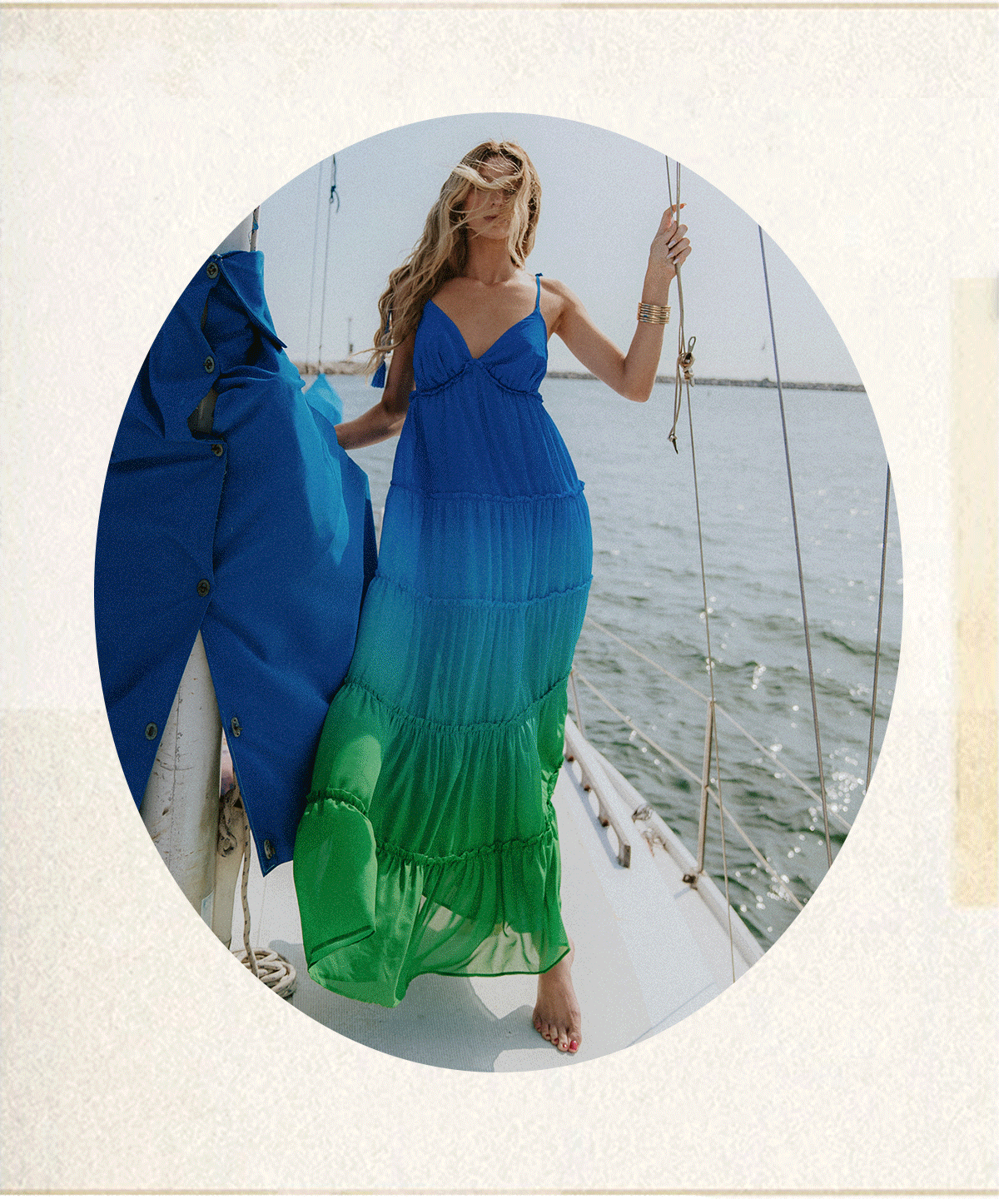 dive deep into blues
Dopamine Wave
Dive Deep into a dopamine wave of feel-good colors this summer! Embrace vibrant shades like energizing green and calming turquoise to radiate positivity. Let your wardrobe be a canvas of happiness and ride the wave of unforgettable adventures with the power of color therapy. Make it a dopamine-filled journey! 🌞🌊🎨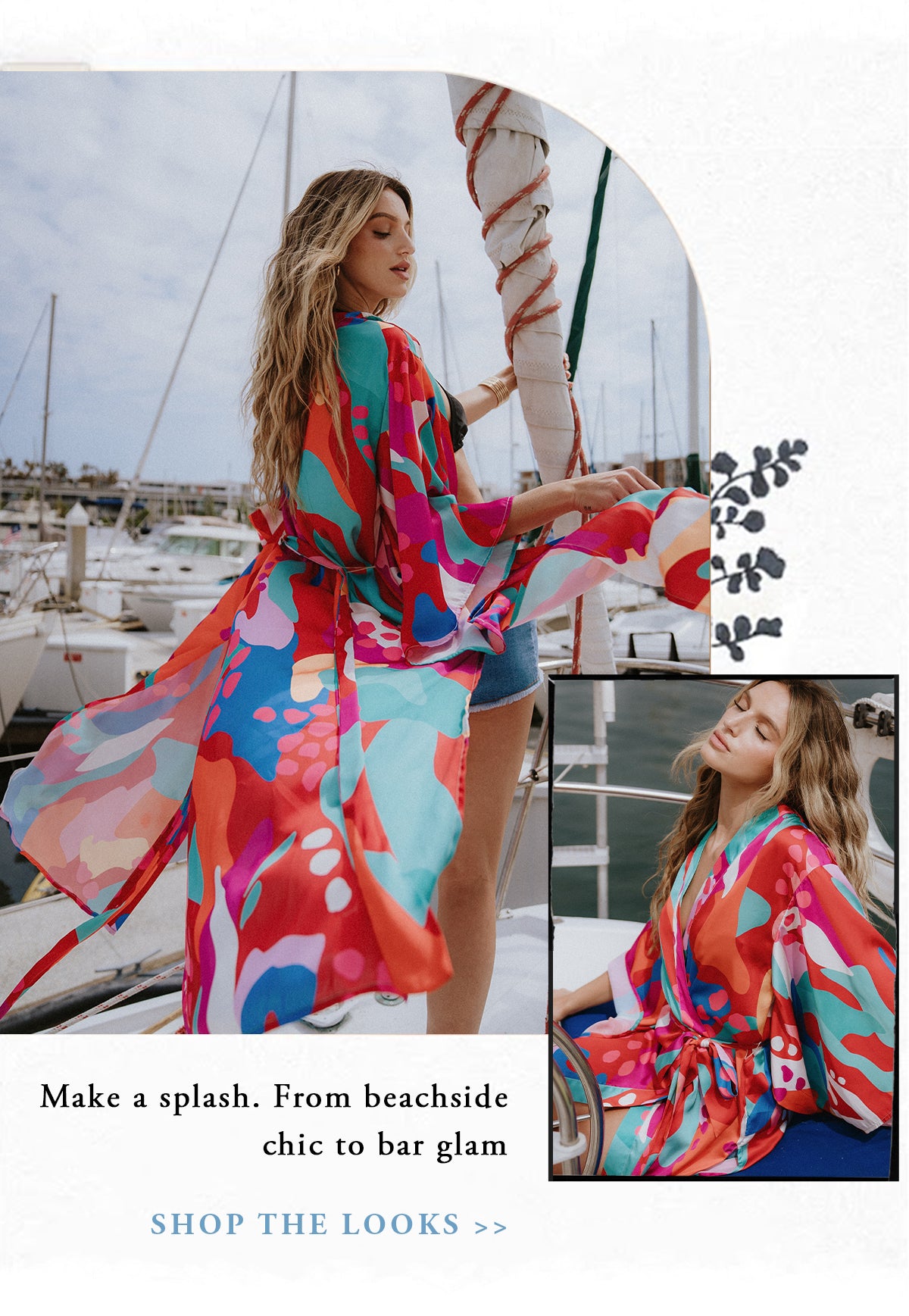 beach essential
Beach Cover Up by Day
Cover-ups are the ultimate beach essential, effortlessly elevating your swimwear looks. Don't forget to accessorize with a wide-brimmed hat and oversized sunglasses for that celebrity-worthy beach look, perfect for those laid-back beach days.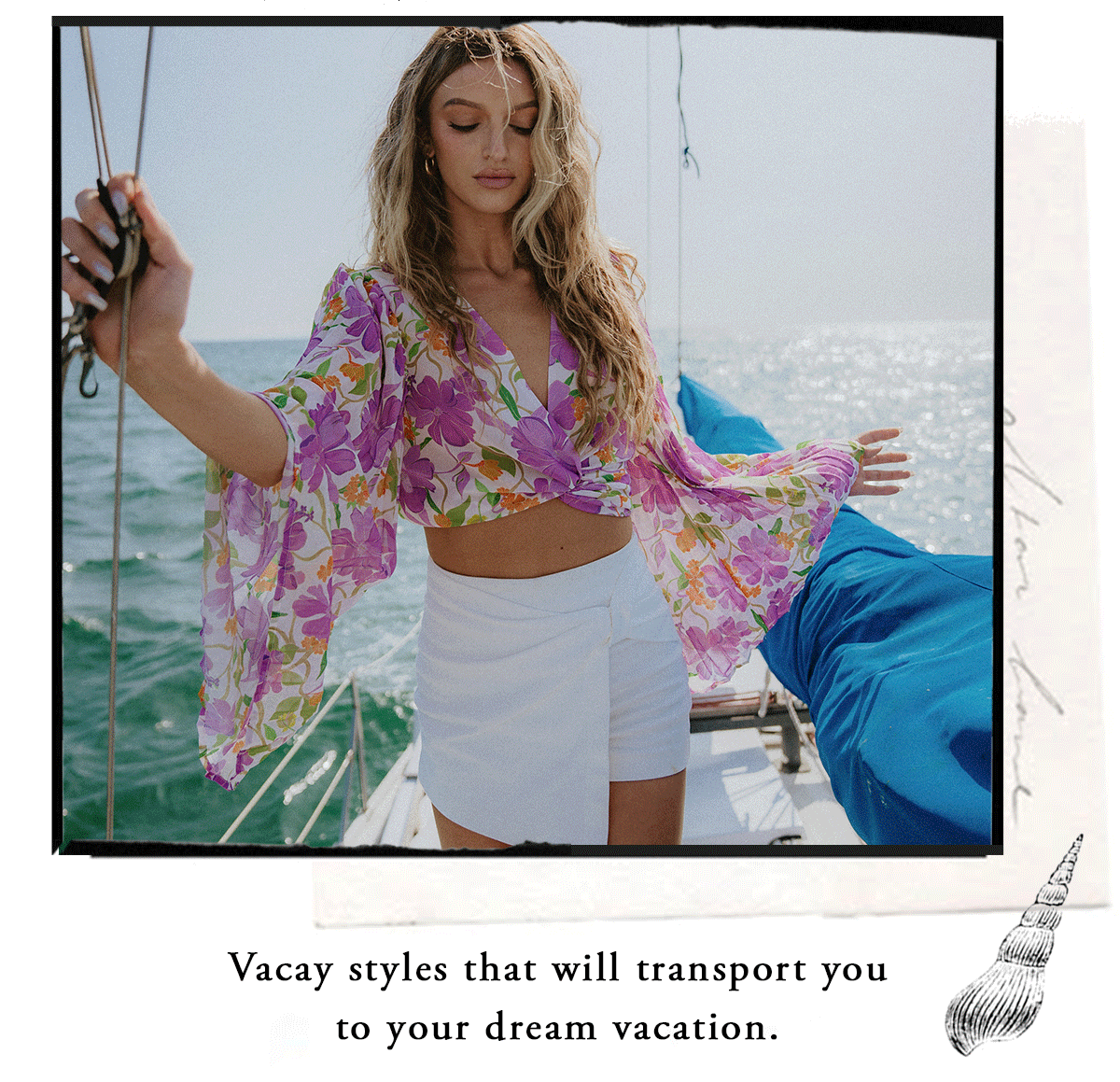 cocktail chic mode
Cocktail Hour by Shore
Raise a glass to the enchanting cocktail hour by the shore. When the sun begins its descent, it's time to switch into your cocktail chic mode. Add some statement earrings and a cute clutch to elevate the look.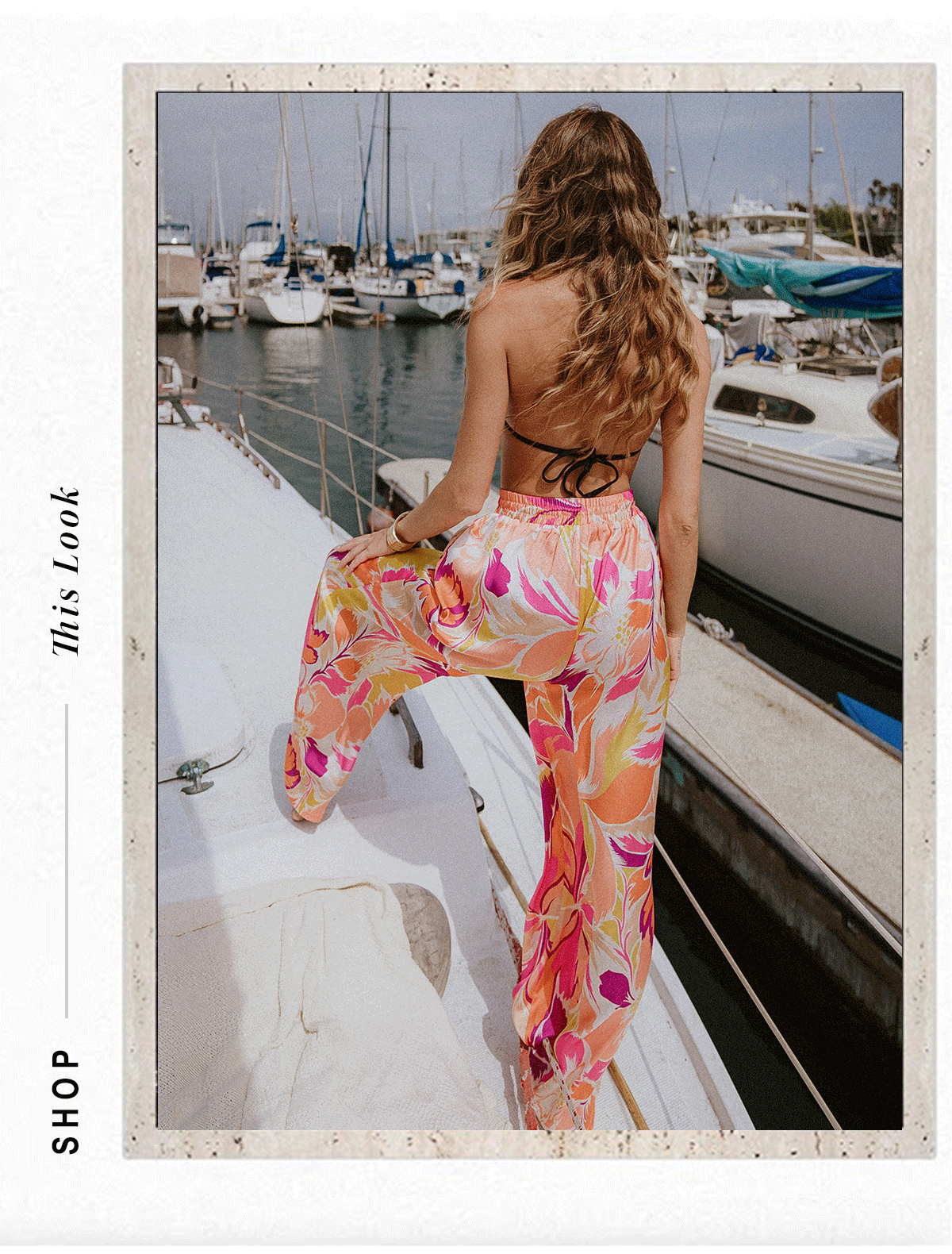 wide pants with relaxed fit
beachside lounging
This breezy and comfortable pant is a must-have for every beach lover. With its relaxed fit and elastic waistband, it offers both style and ease, making it perfect for sandy strolls or beachside lounging. Pair it with a cute crop top or a flowy tank
So, lovelies, there you have it – your ultimate guide to nailing that 'Ocean Breeze' summer vacay look. Remember, it's not just about the clothes, but the confidence you exude while wearing them. Embrace your inner beach goddess and have a fabulous time under the sun. Enjoy your summer vacation, and don't forget to tag us in your vacay pics for a chance to be featured! Happy summer, FT families! 🌞🌊✨ -XOXO, Flying Tomato