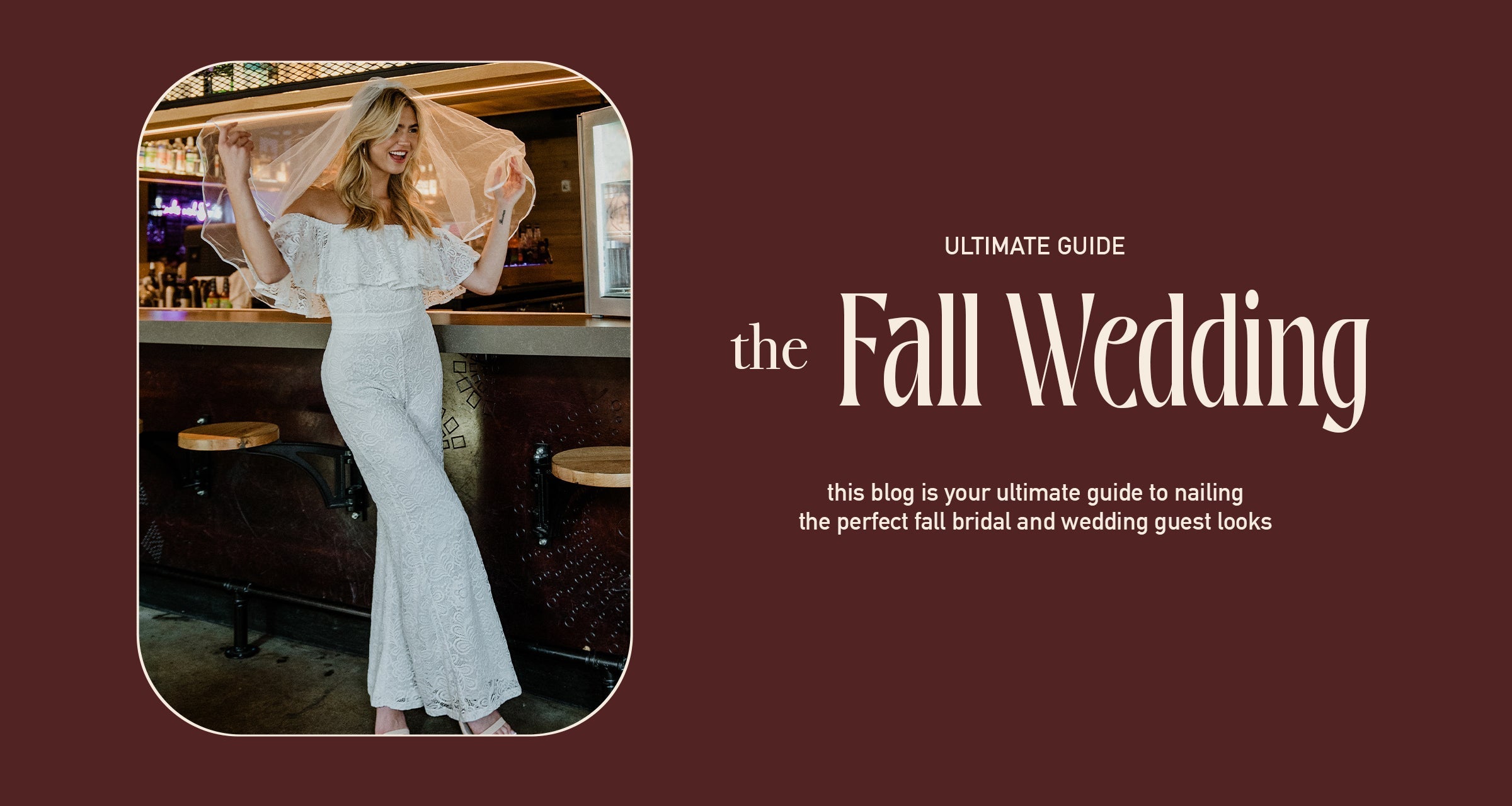 Hey there, FT Love! 🍂✨
It's that magical time of the year when love is in the air, and the leaves are turning vibrant shades of red and gold – fall wedding season! Whether you're a beautiful bride-to-be planning your autumnal dream wedding or an excited guest attending the festivities, this blog is your ultimate guide to nailing the perfect fall bridal and wedding guest looks, along with some tips on engagement shoot looks, the yes dresses, and what to wear to those fabulous after-parties.
Embrace the Fall Aesthetic
For the Bride-to-Be
Planning a fall wedding? First of all, congratulations! Fall offers a stunning backdrop for your big day, with its warm hues and cozy vibes. Here are some ideas to help you embrace the season in style:
Looks for Engagement Shoot
For those stunning engagement photos amidst the fall foliage, consider coordinating with your partner. Think about rich, complementary colors and textures that blend seamlessly with the autumn backdrop. This is your chance to showcase your love story and your style!
The Perfect Gown
Opt for a wedding dress with long sleeves or delicate lace detailing. This not only keeps you warm but also adds a touch of elegance to your look. A warm ivory or champagne gown can also complement the autumn color palette beautifully.
The 'Yes' Dresses
While we're talking about bridal fashion, let's not forget about the "yes dresses." These are the stunning, jaw-dropping reception dresses that brides are saying yes to for their after-parties. Consider a sleek, figure-hugging number or a playful, short dress that allows you to dance the night away in style.
Earrings that Dazzle
If you're going for a more minimalistic look, pearl or diamond studs are timeless choices that add a touch of sophistication.
Be Chic and Cozy
For the Wedding Guest
As a wedding guest, you want to look stylish while staying comfy enough to dance the night away. Here's how to master the art of fall wedding guest fashion:
Jewel-Toned Dresses
Jewel tones are your best friends for a fall wedding. Think emerald green, sapphire blue, or deep plum. These colors are not only chic but also seasonally appropriate.
Layer Up
The weather can be unpredictable, so layering is key. A tailored blazer, a stylish cape, or a faux leather jacket can add an extra layer of sophistication to your look.
Remember, the key to a successful fall wedding look, whether you're the bride or a guest, is to blend style and comfort seamlessly. Fall weddings are all about celebrating love amid the breathtaking backdrop of nature's changing colors, so embrace the season, and you'll shine like the star you are.
I hope these tips help you navigate the fall wedding season with confidence and style, from engagement looks to the after-party dresses! 🍁💍✨
Until next time, stay fabulous, darlings! 💋