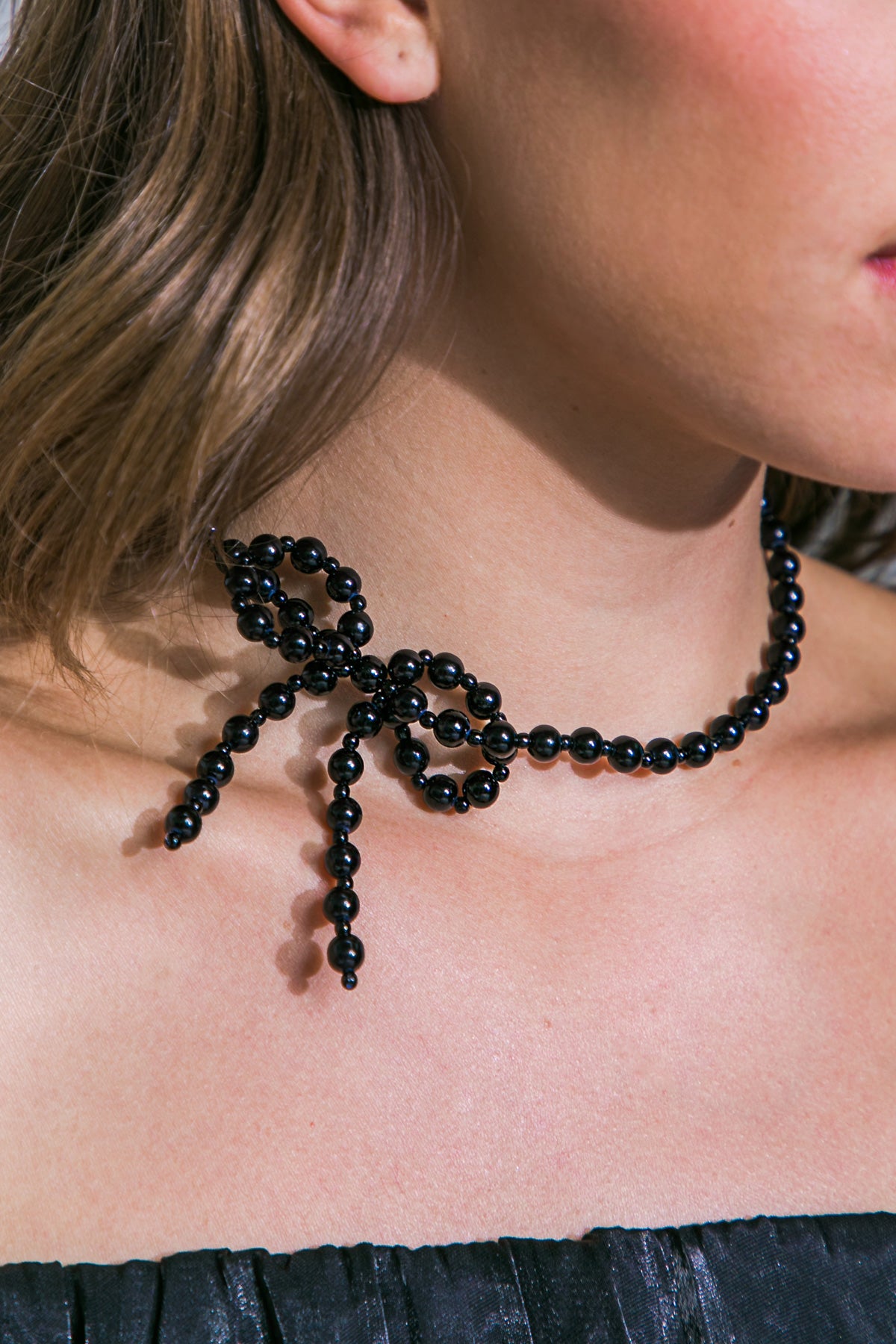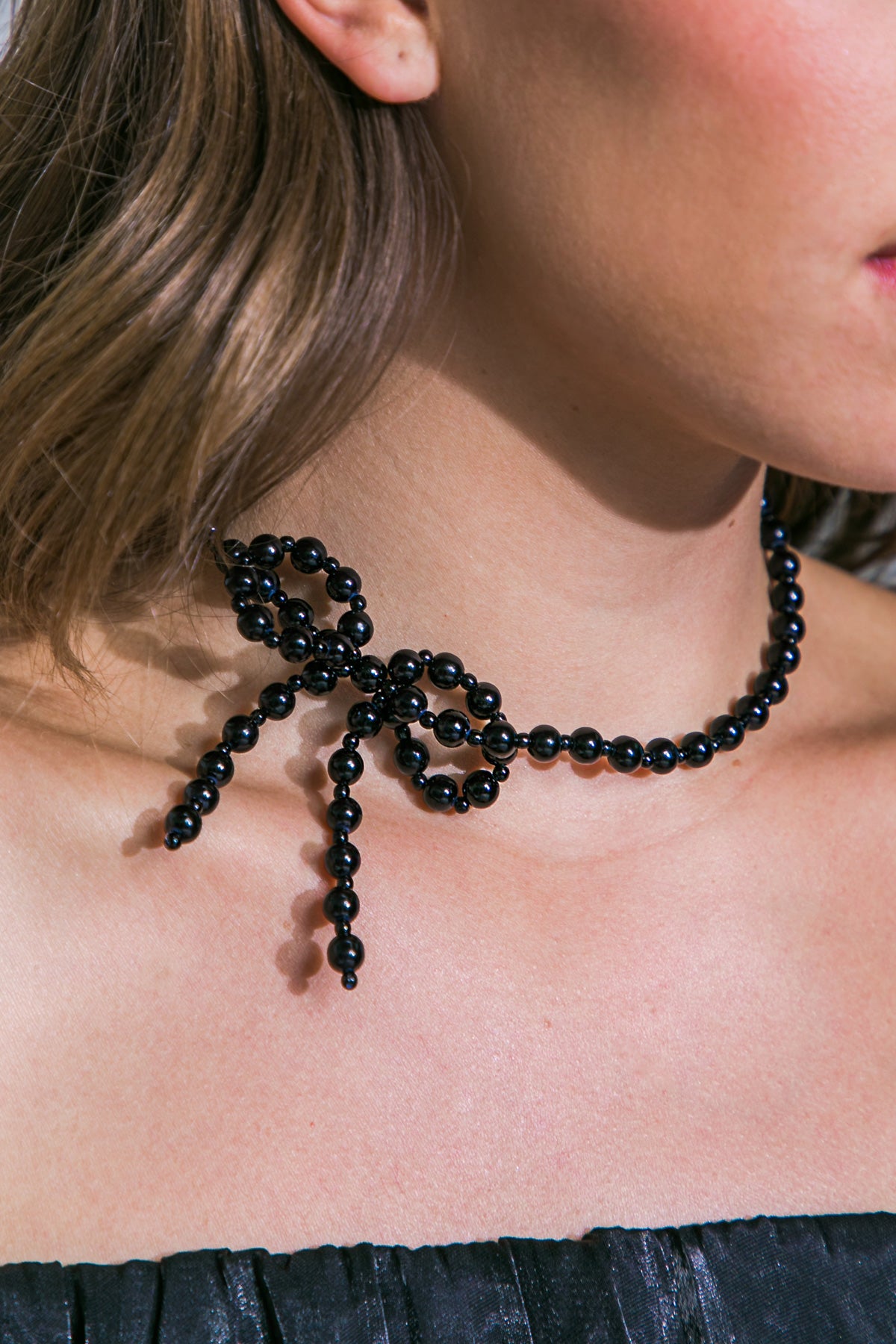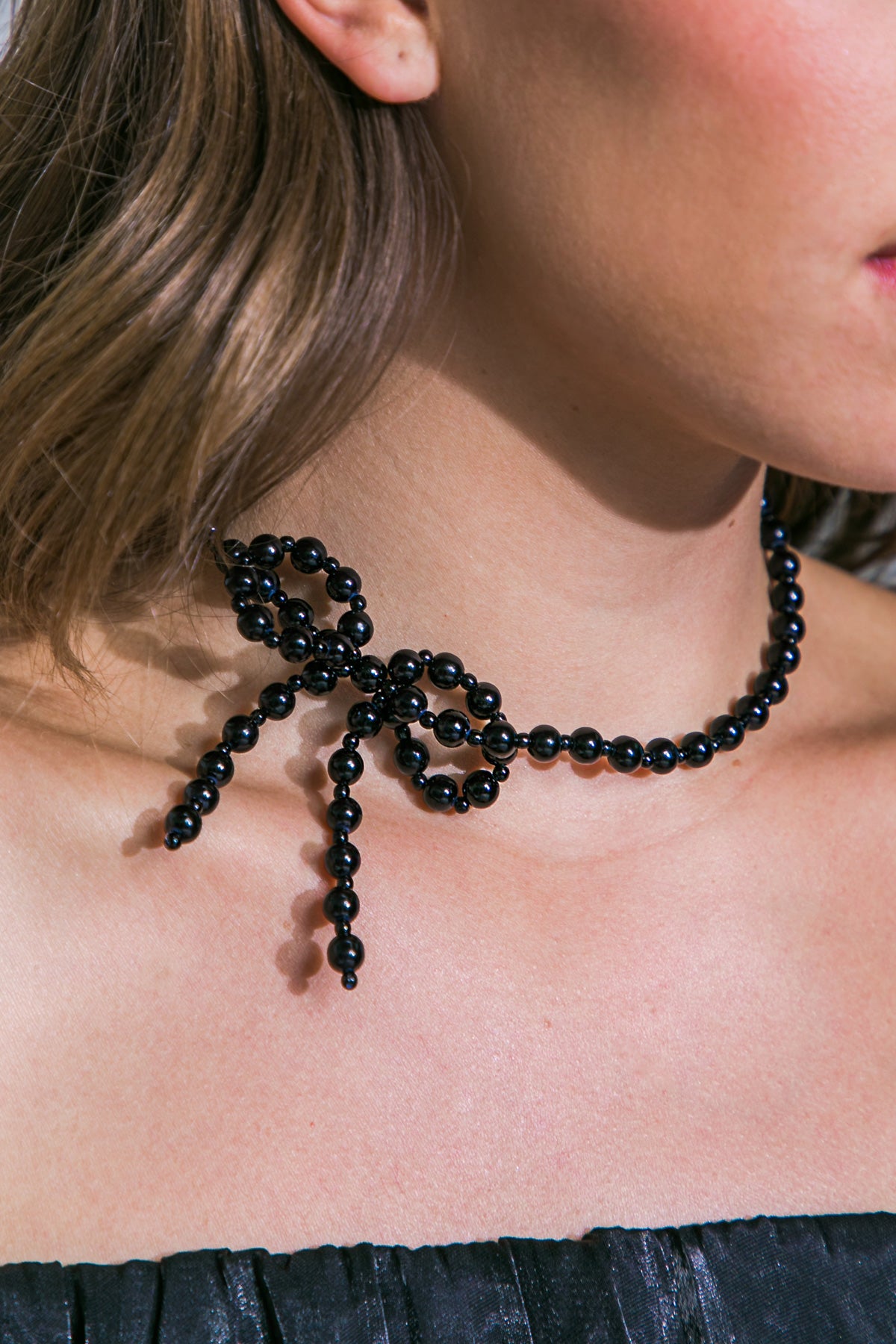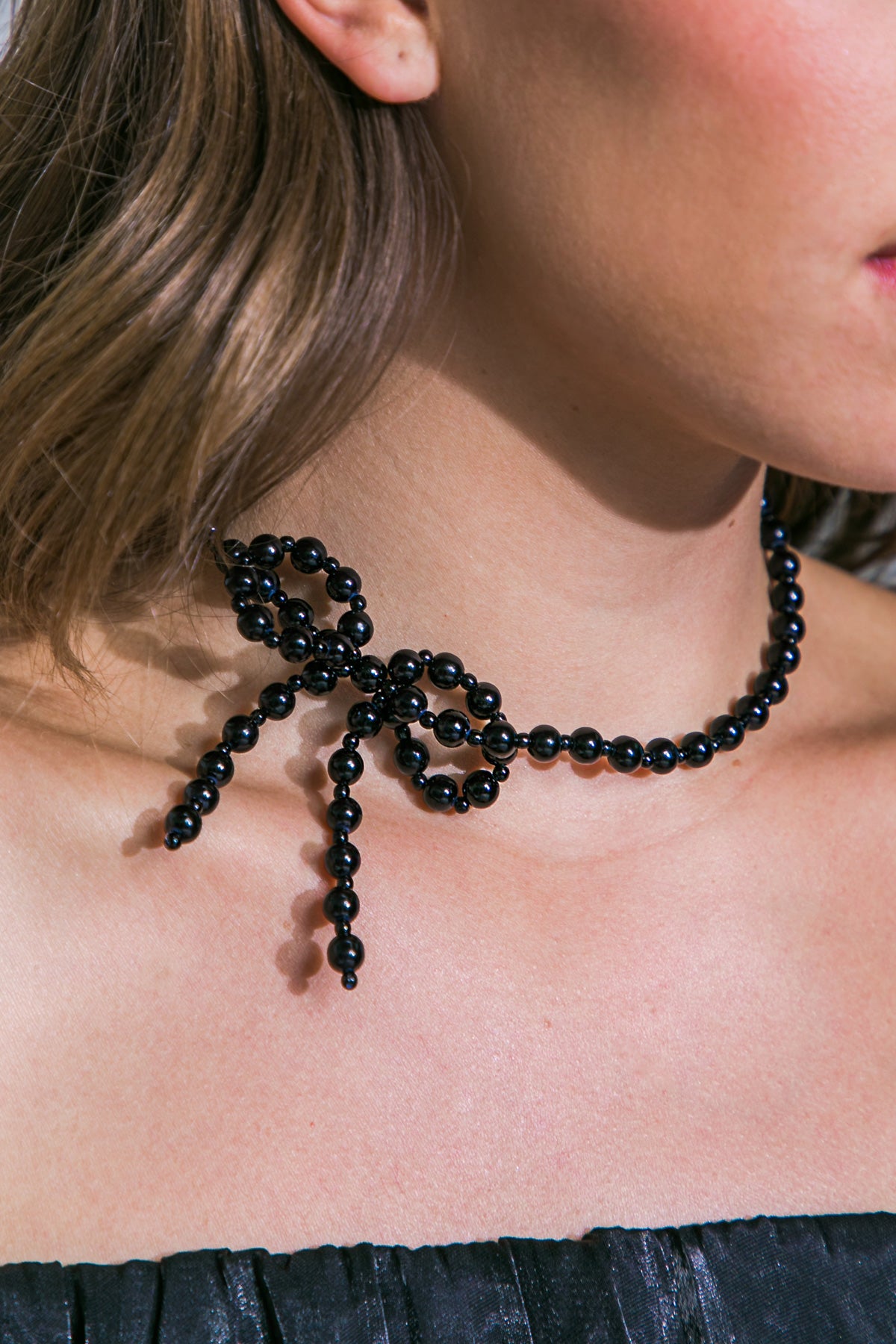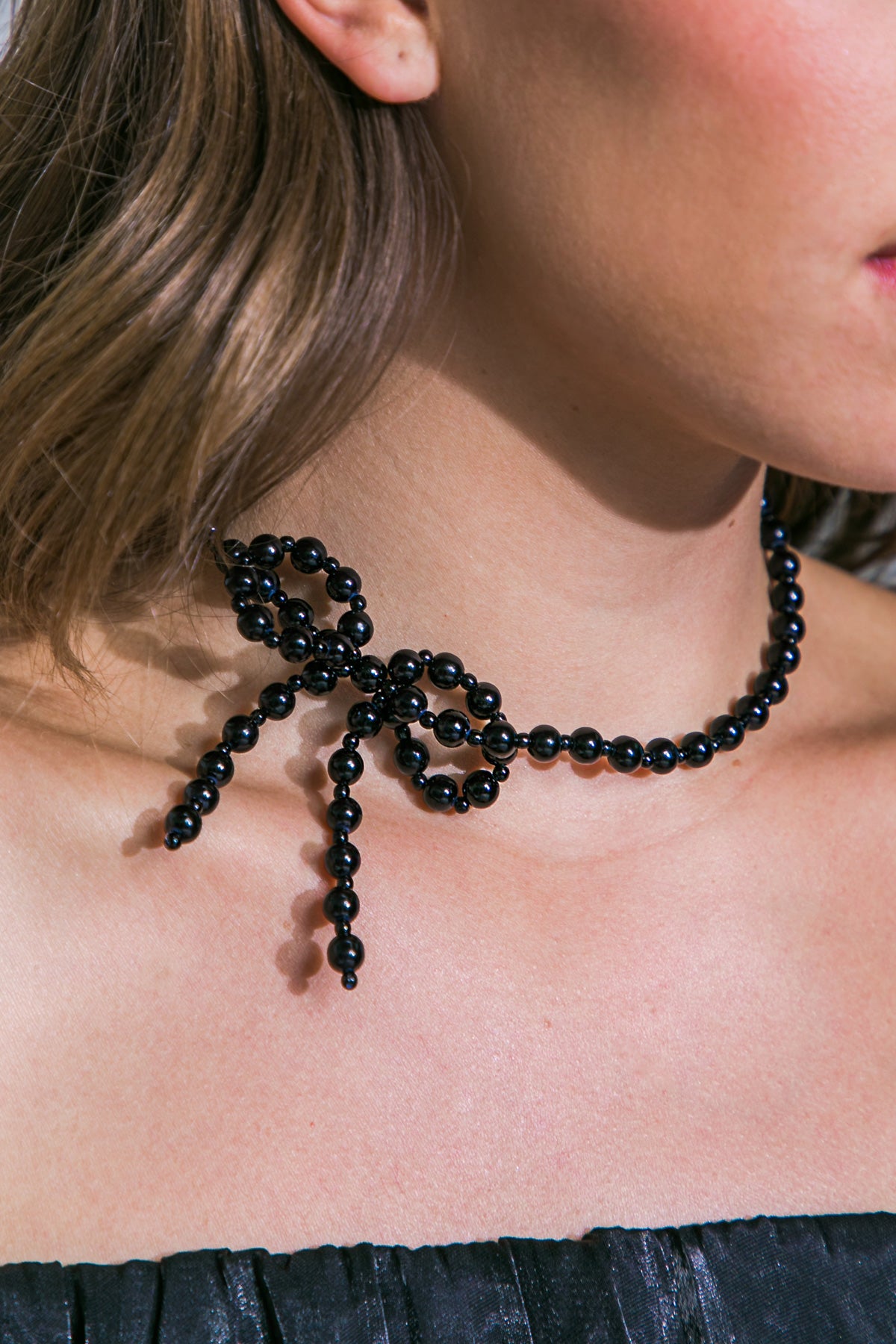 STRING OF PEARL BOW NECKLACE
This STRING OF PEARL BOW NECKLACE is carefully crafted to perfection in Korea, using high-quality crystal pearls and Sterling silver. Its simple yet eye-catching design makes it perfect for any occasion, from a formal dinner to a casual day out. Enjoy the unmistakable light-catching sparkle from the pearls with this exquisite piece.
 ALL ACCESSORIES CANNOT BE RETURNED OR EXCHANGED.