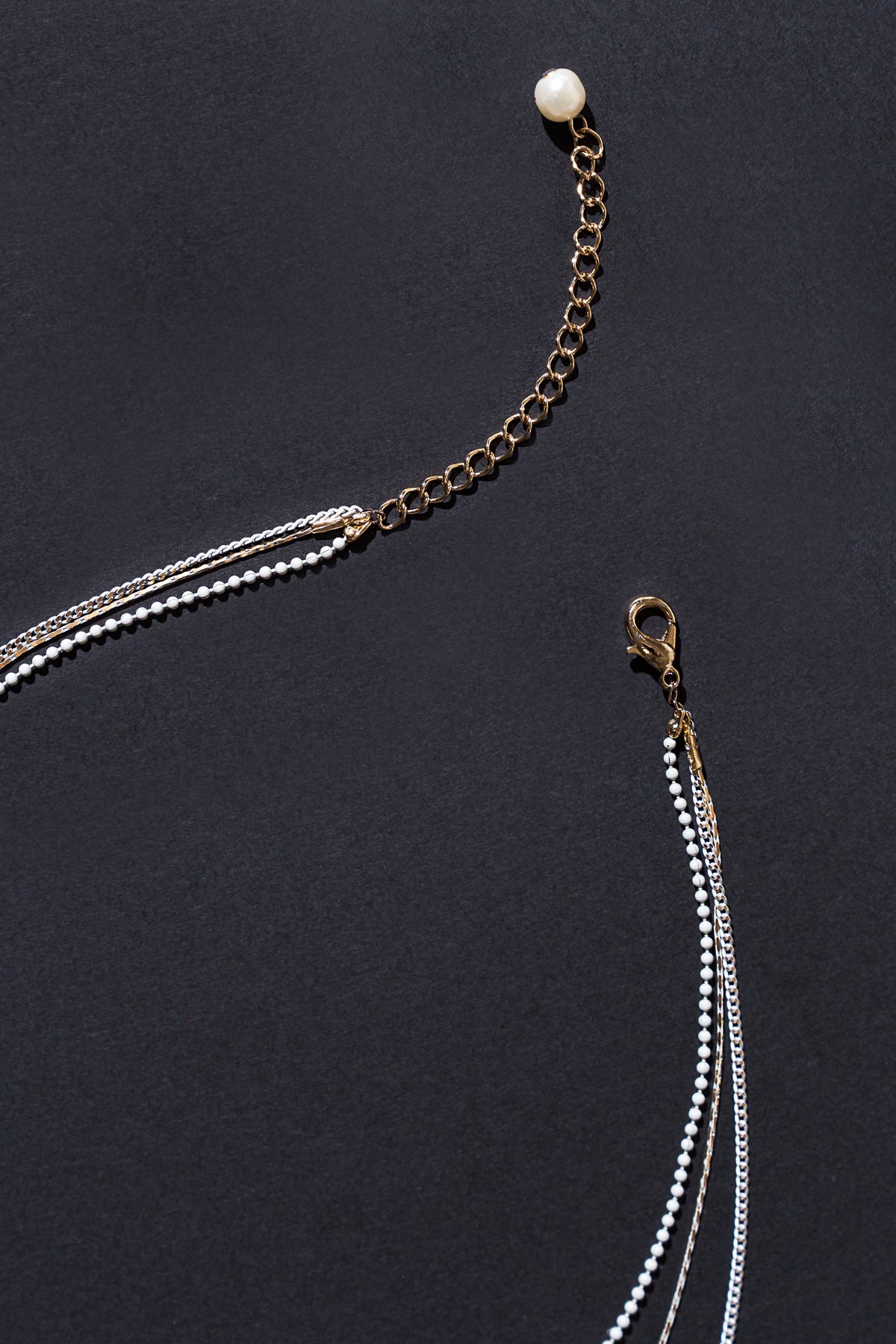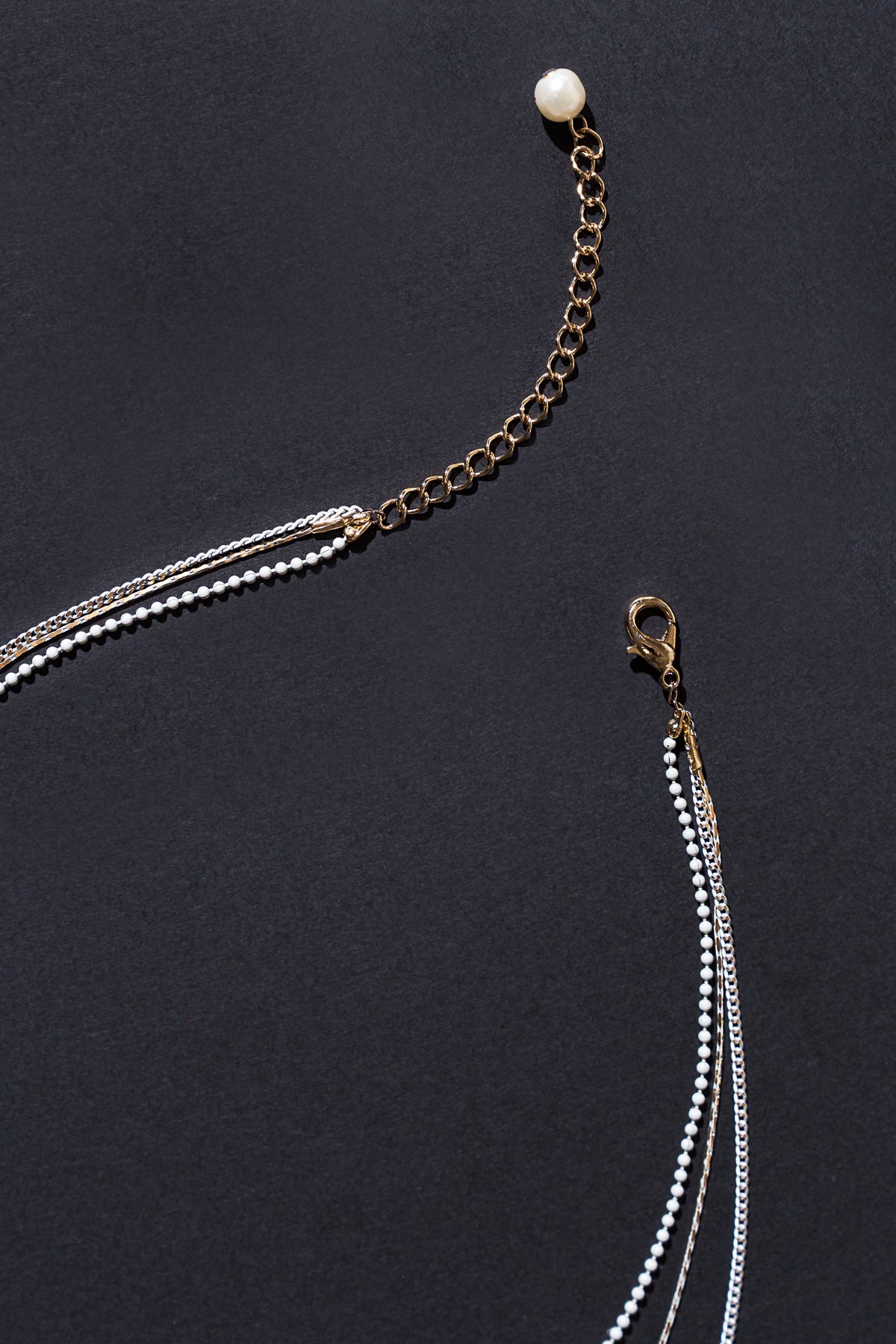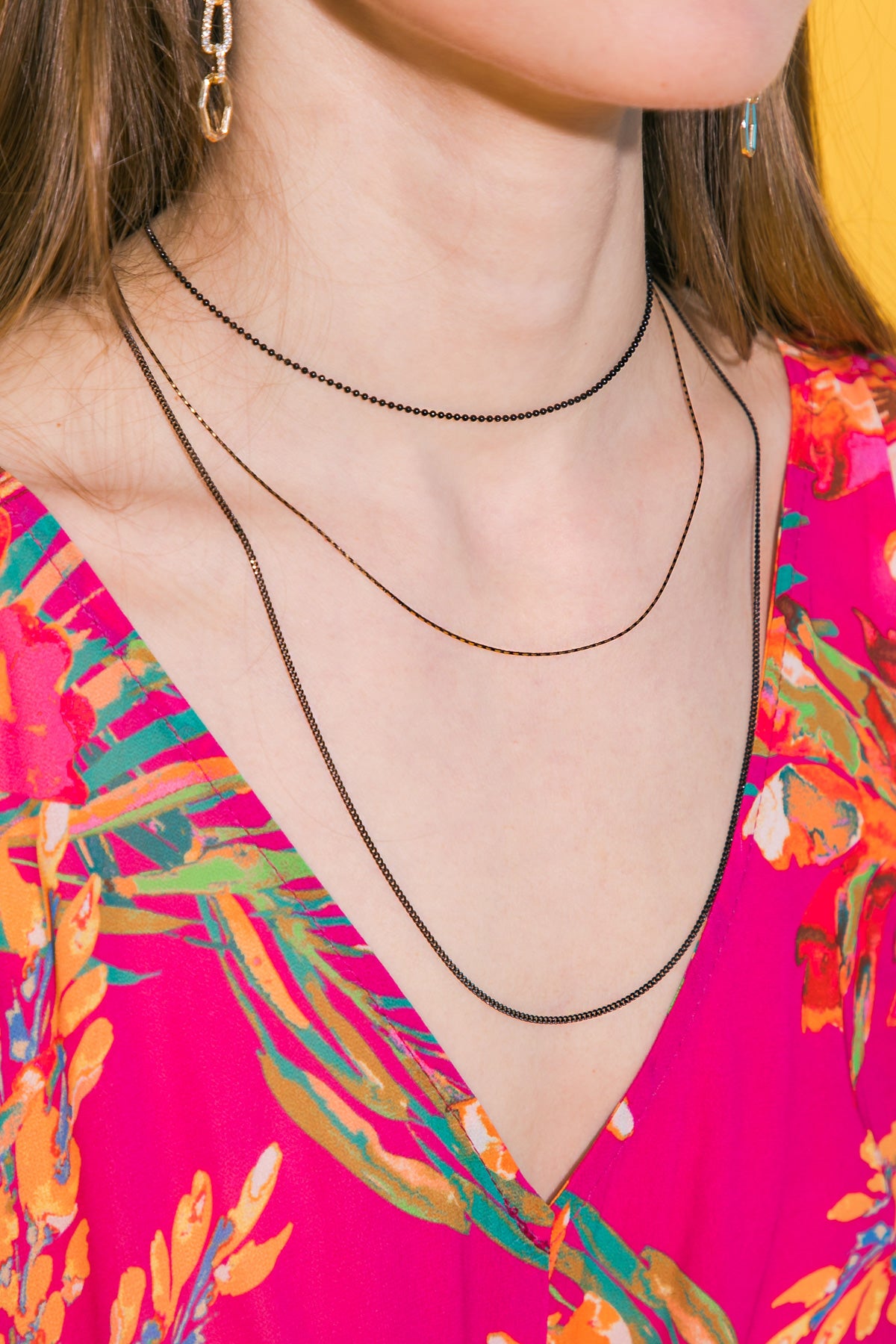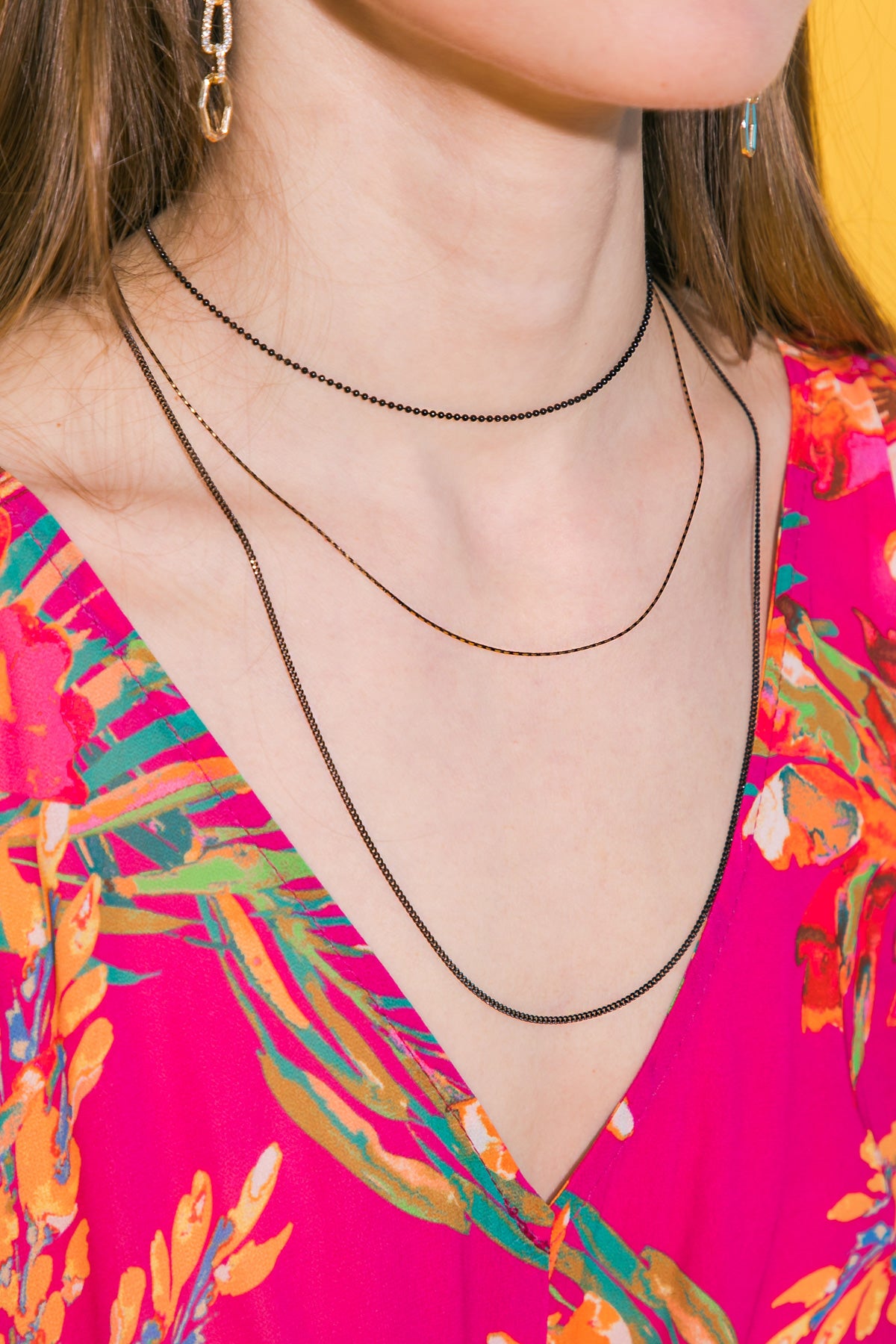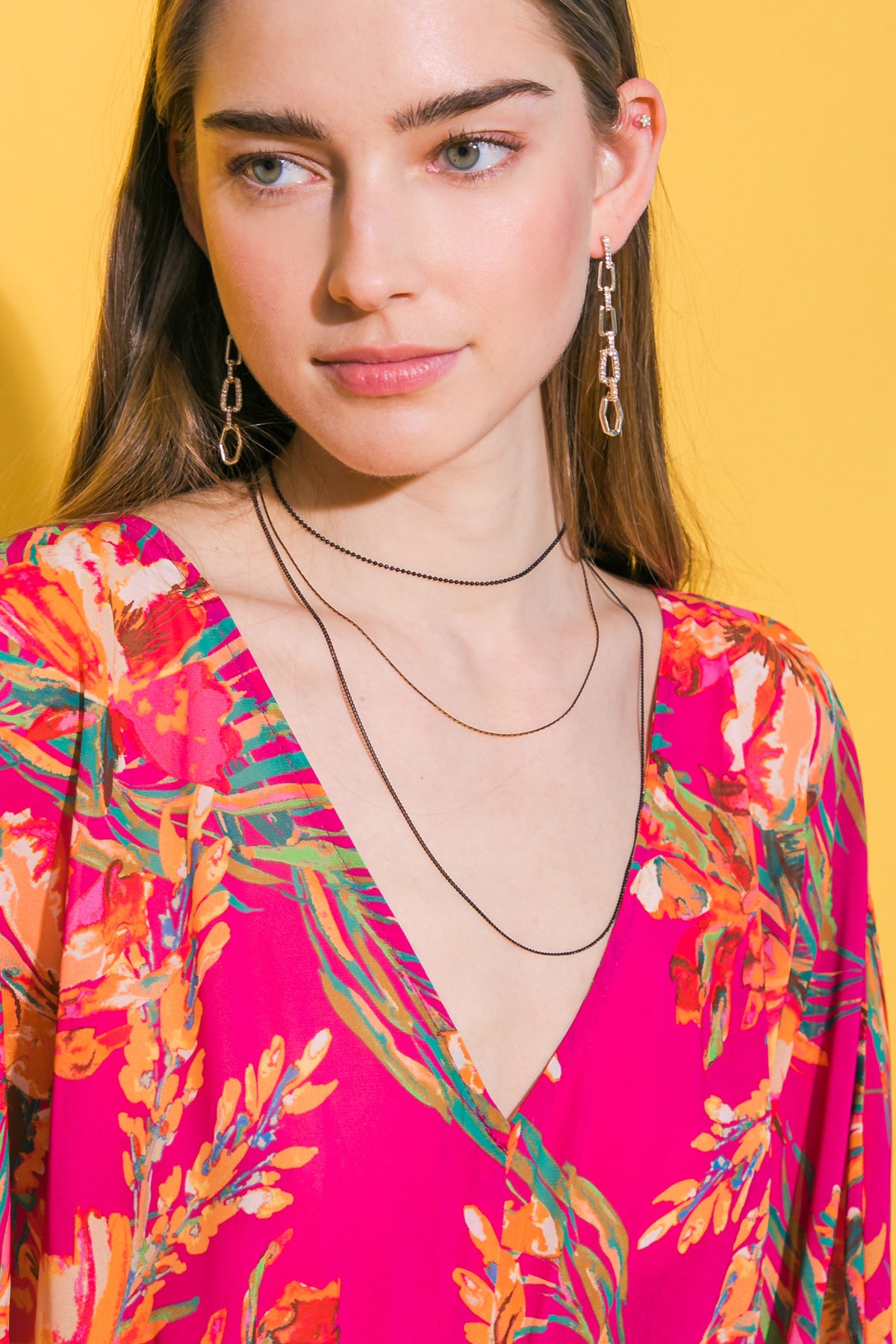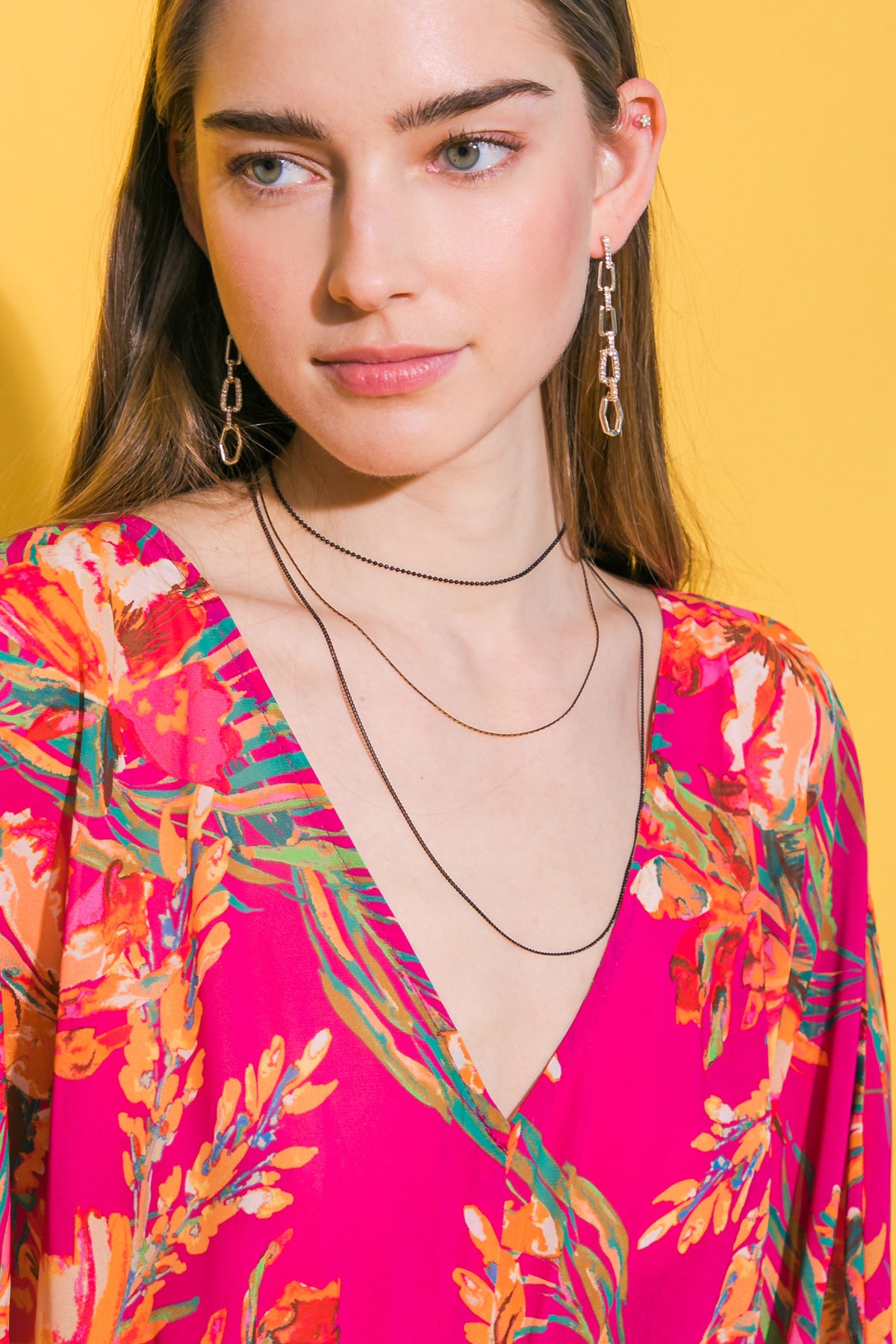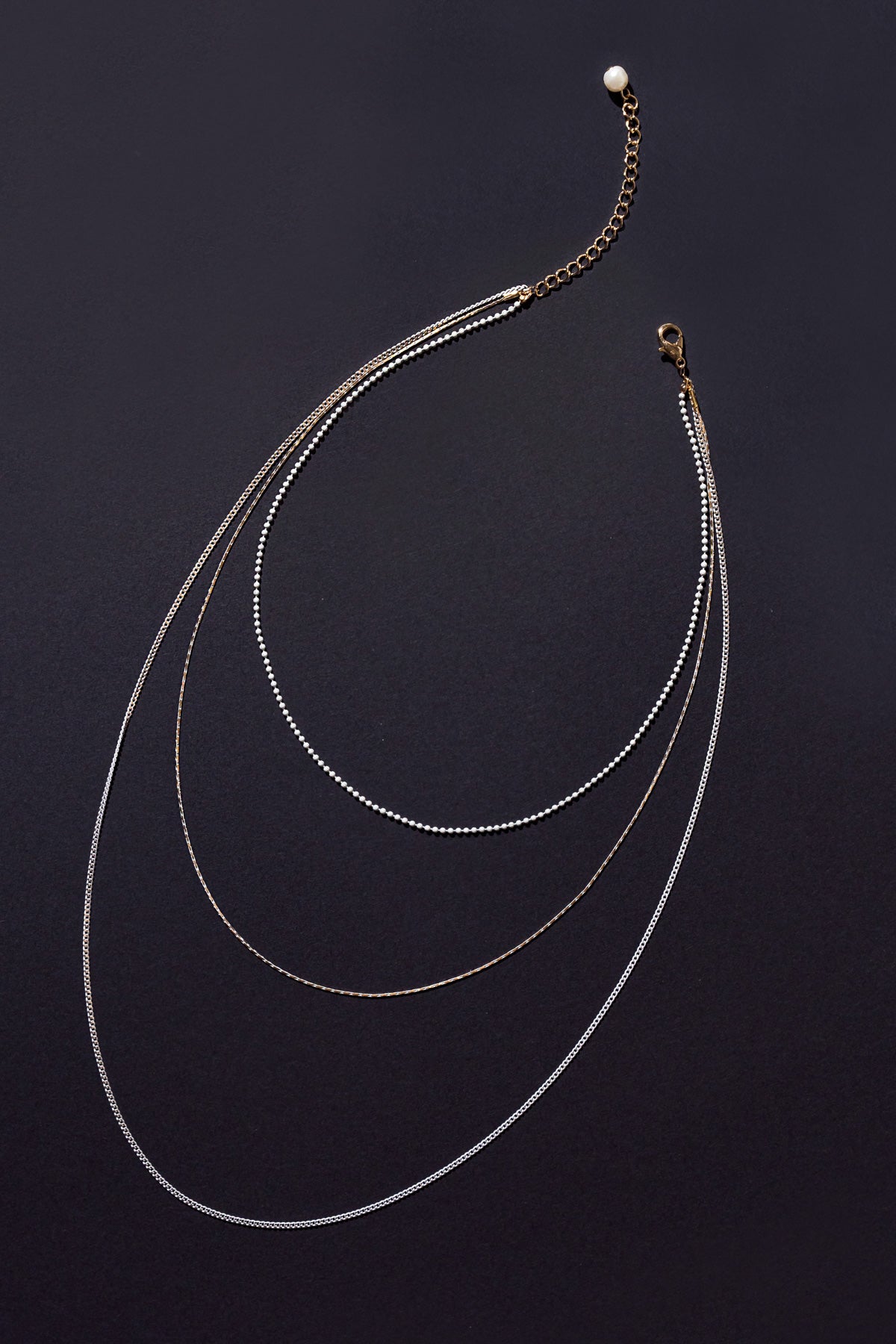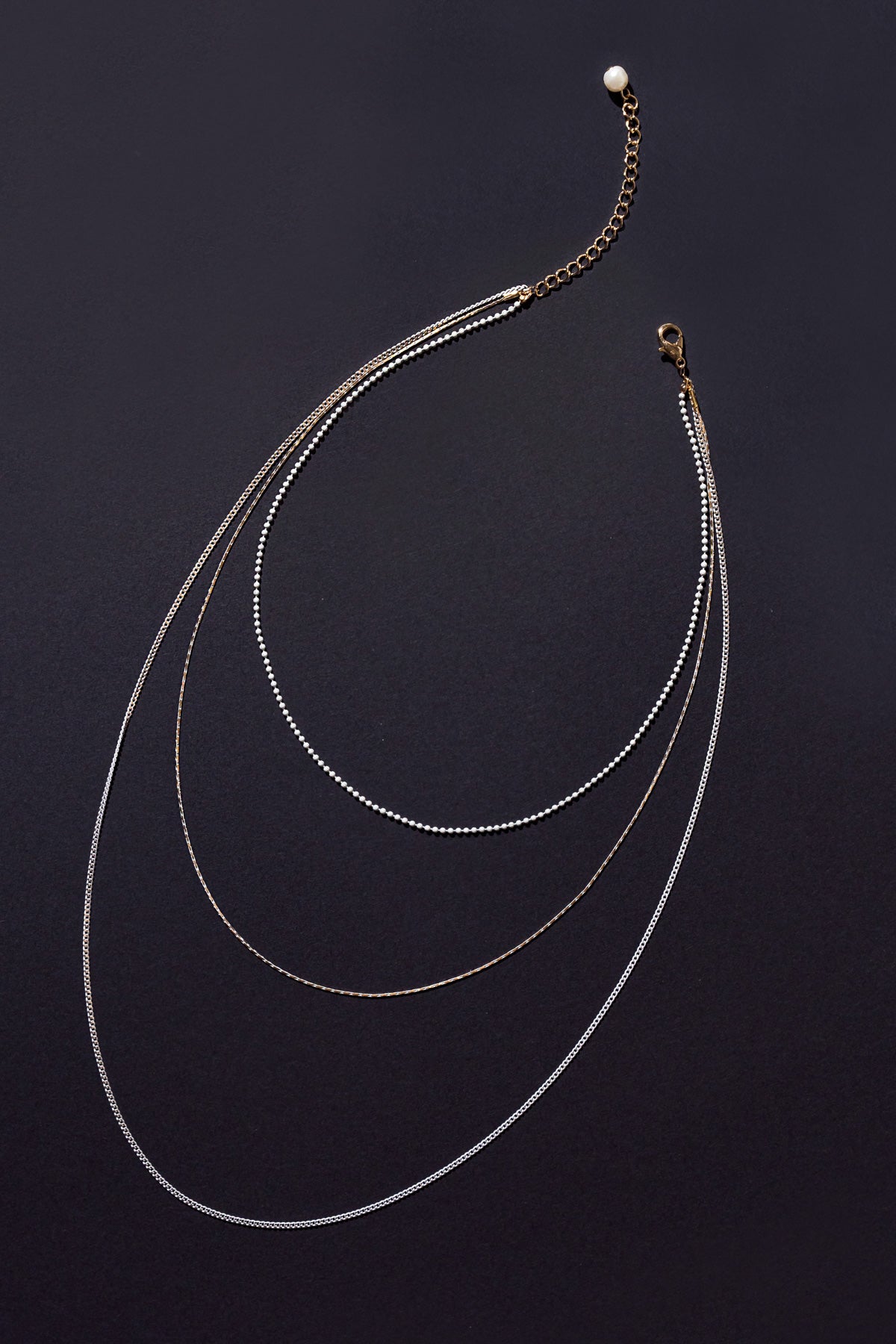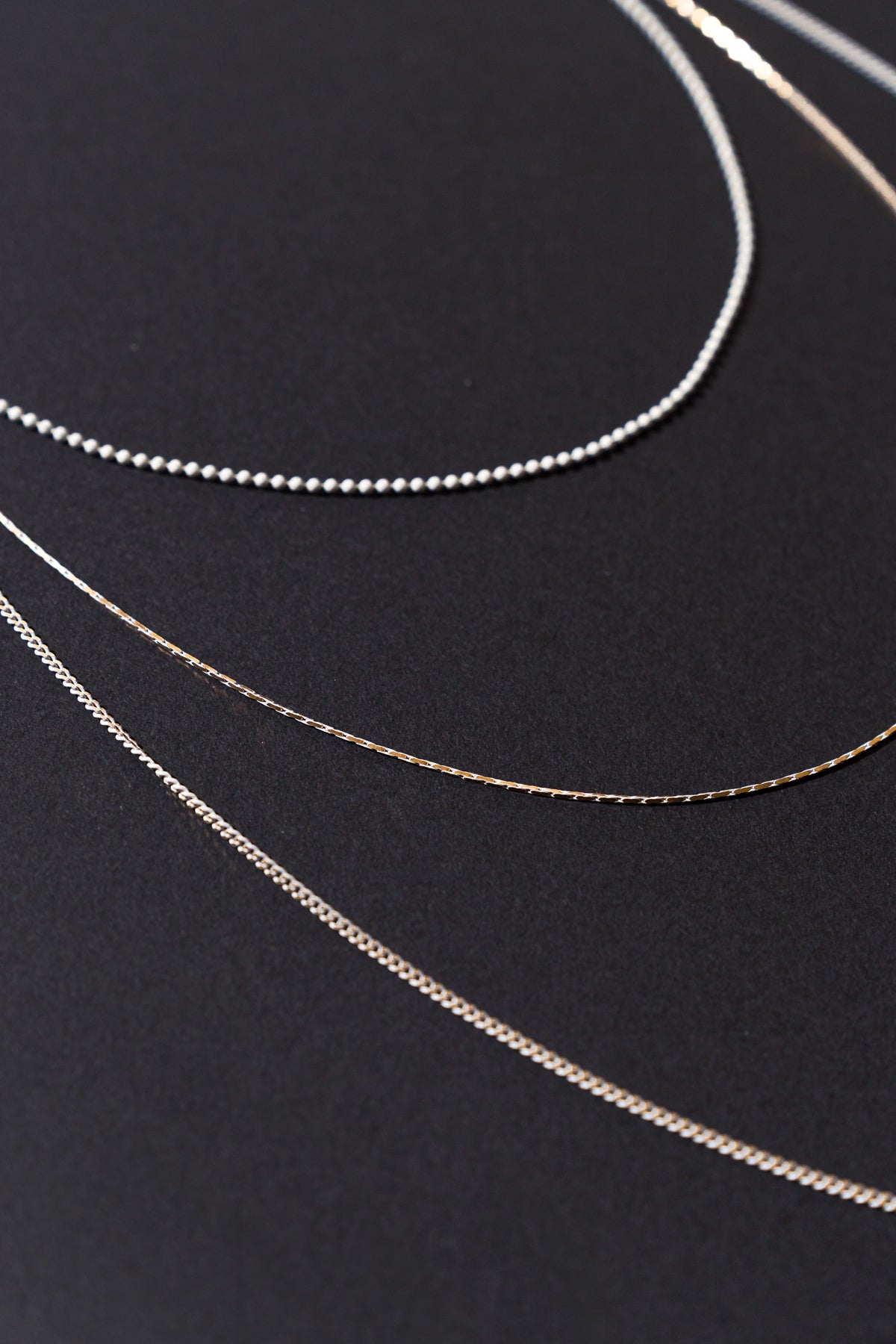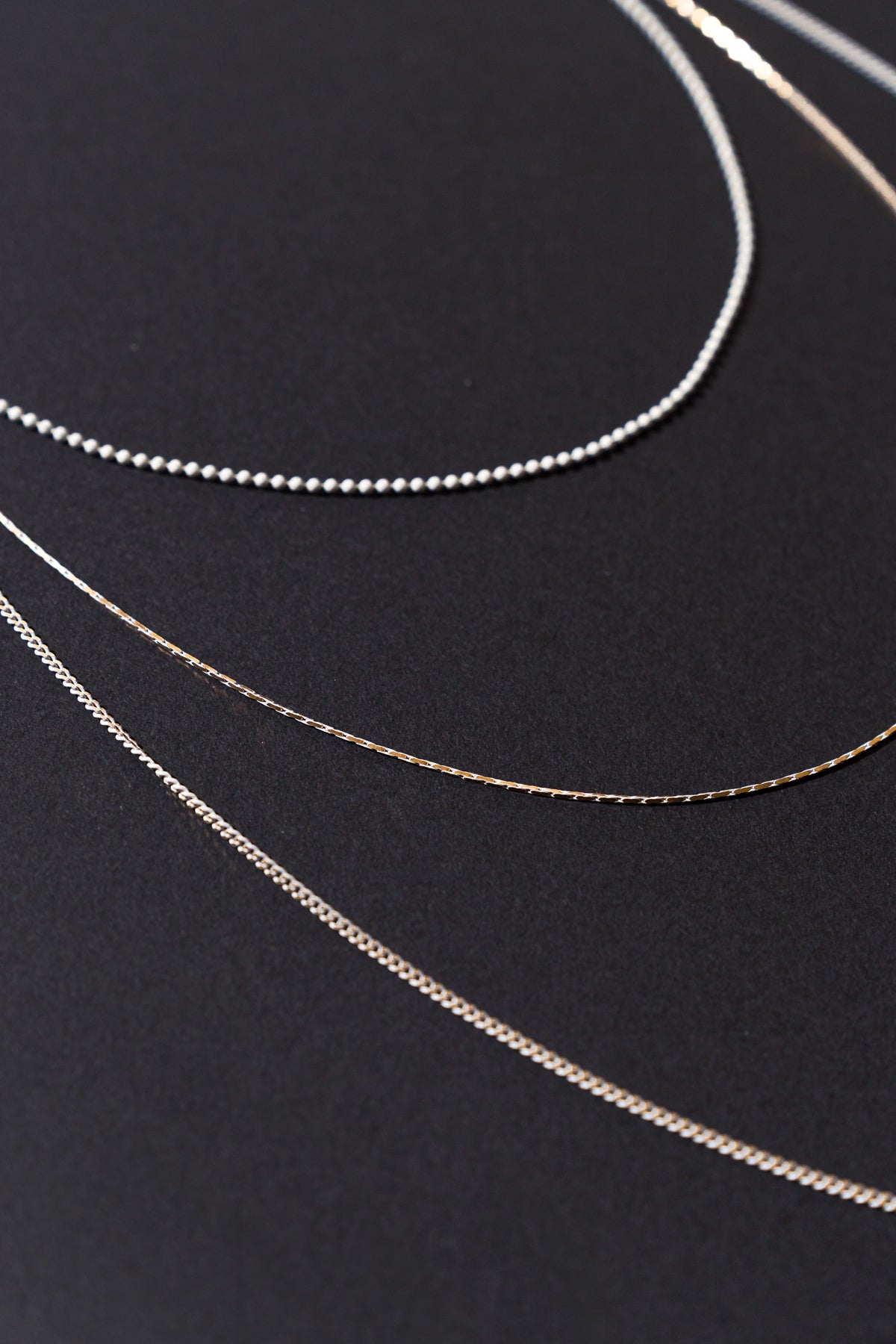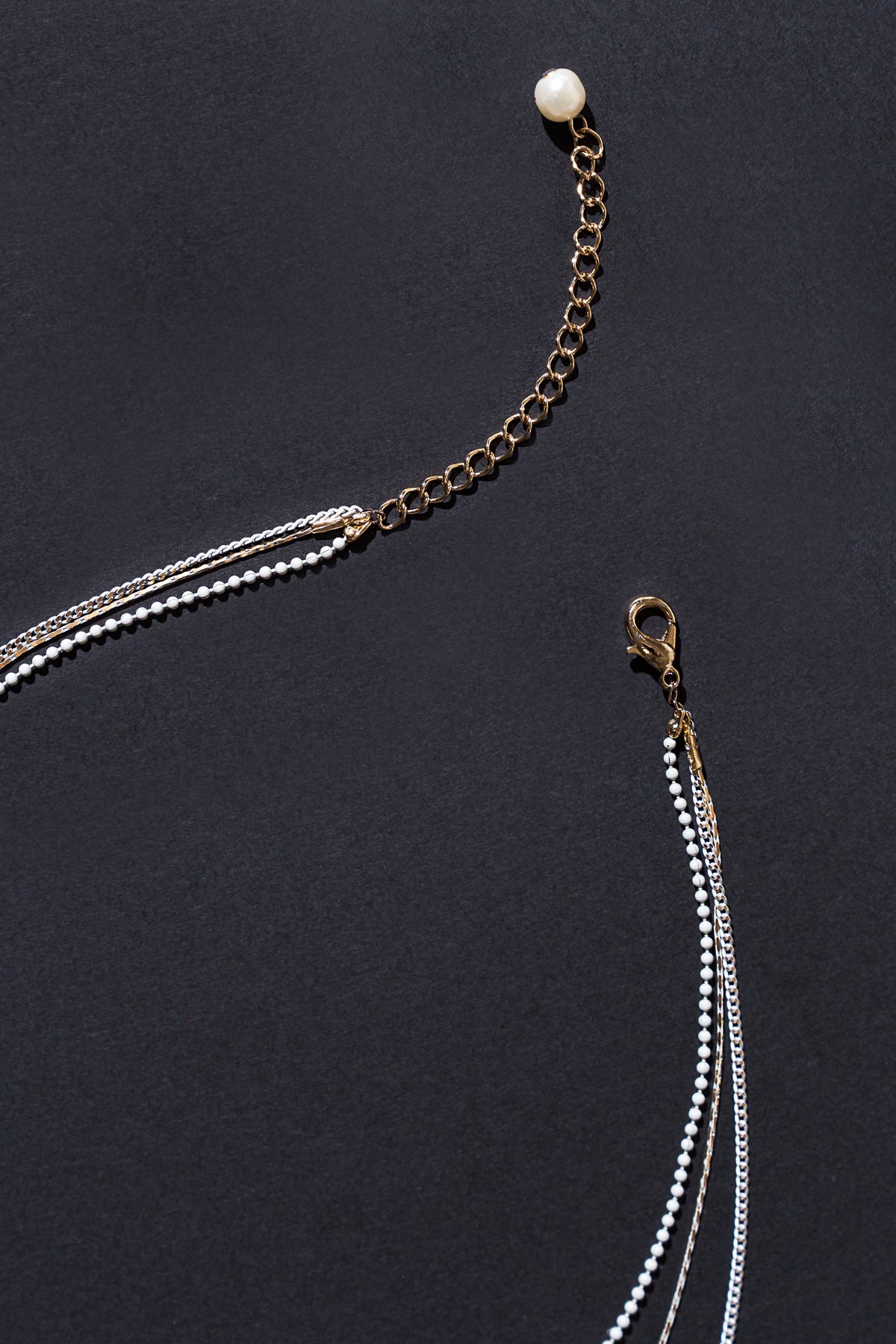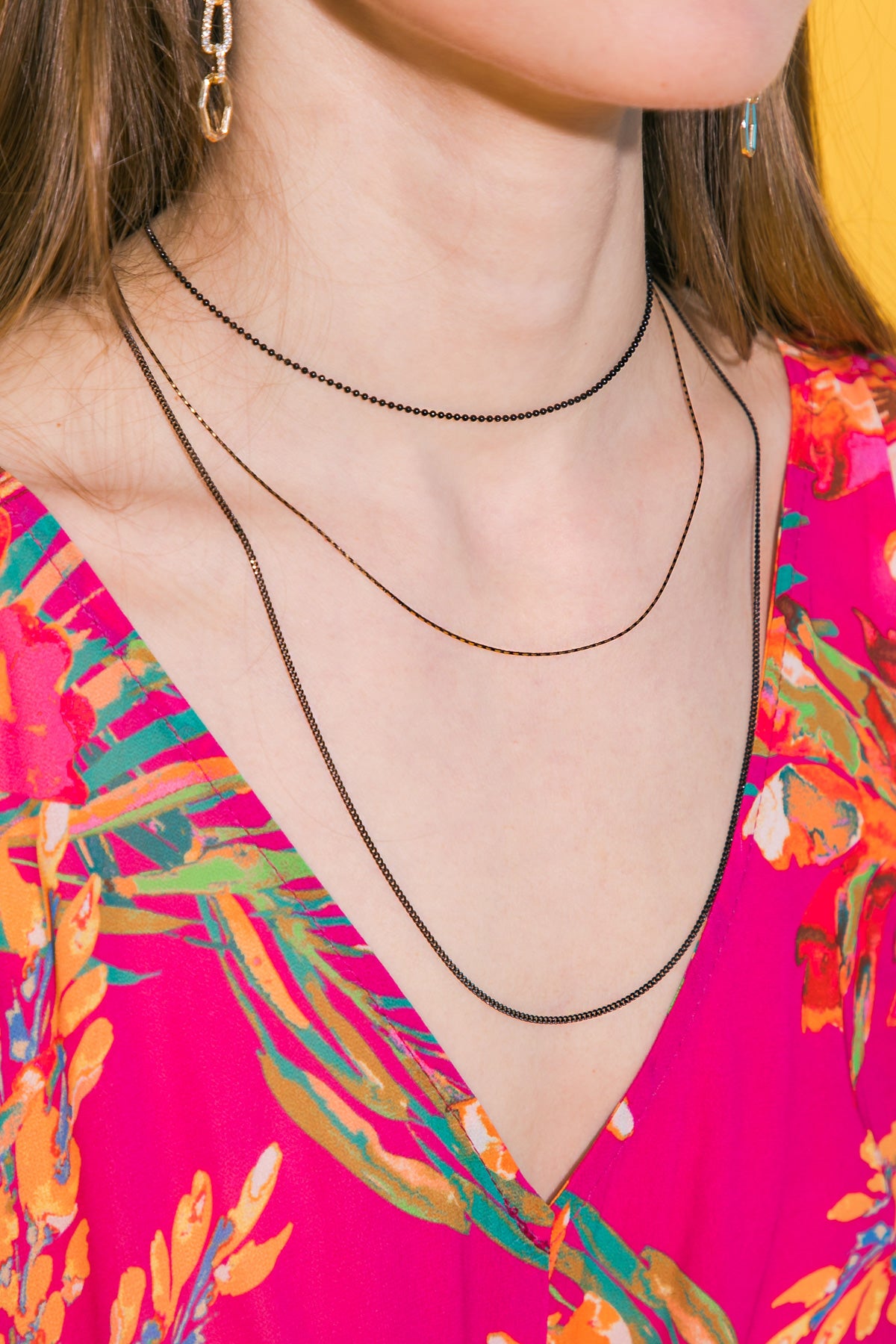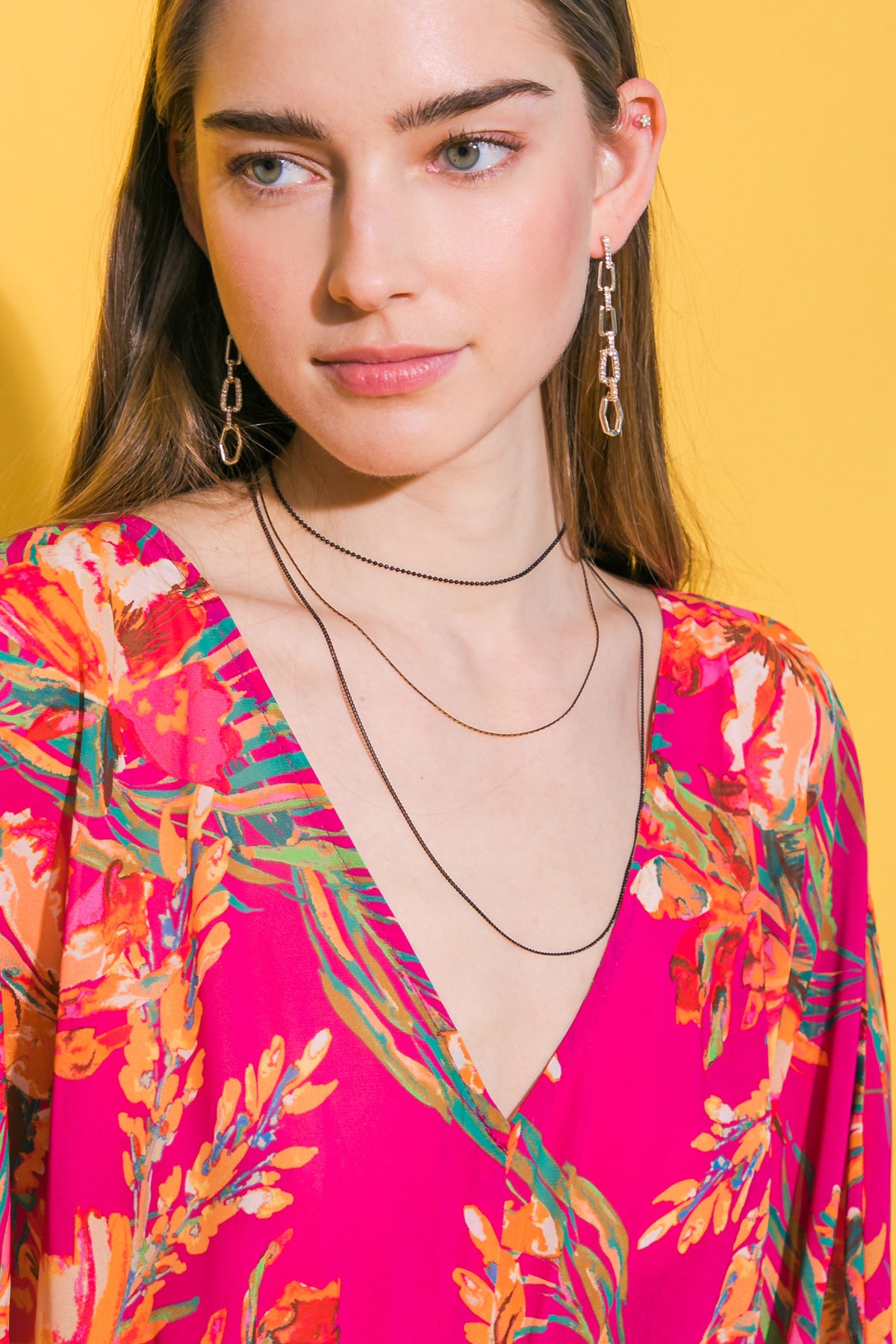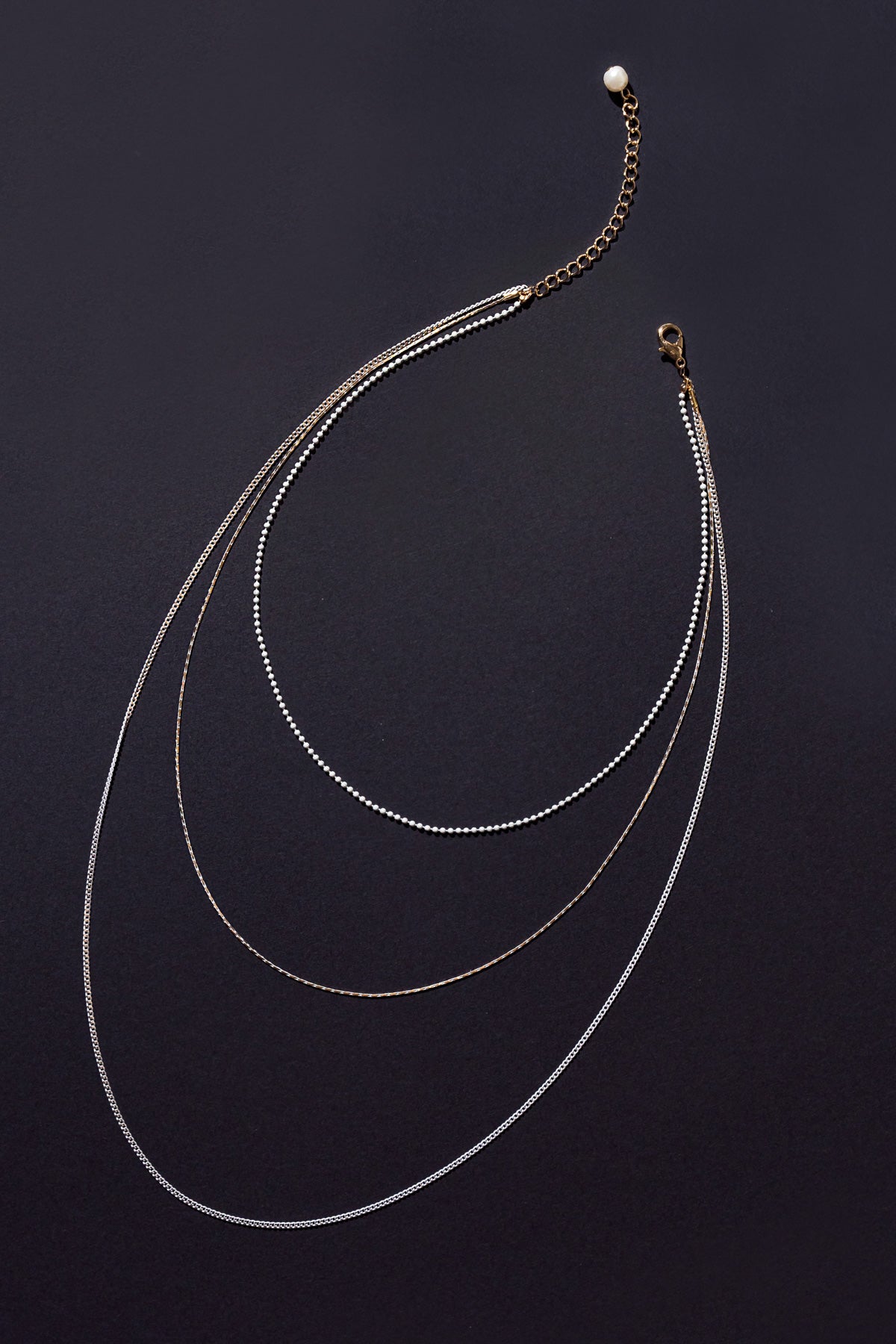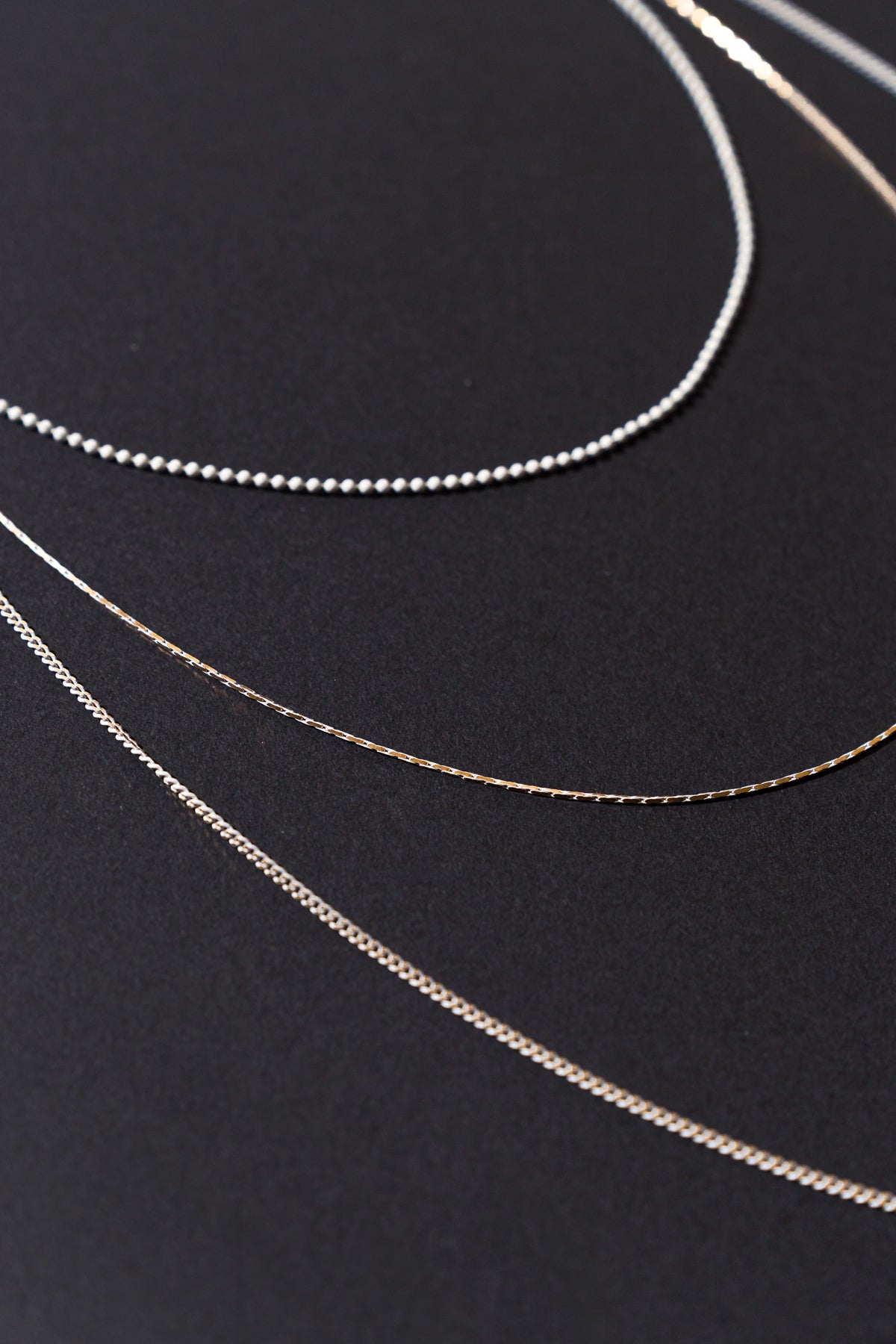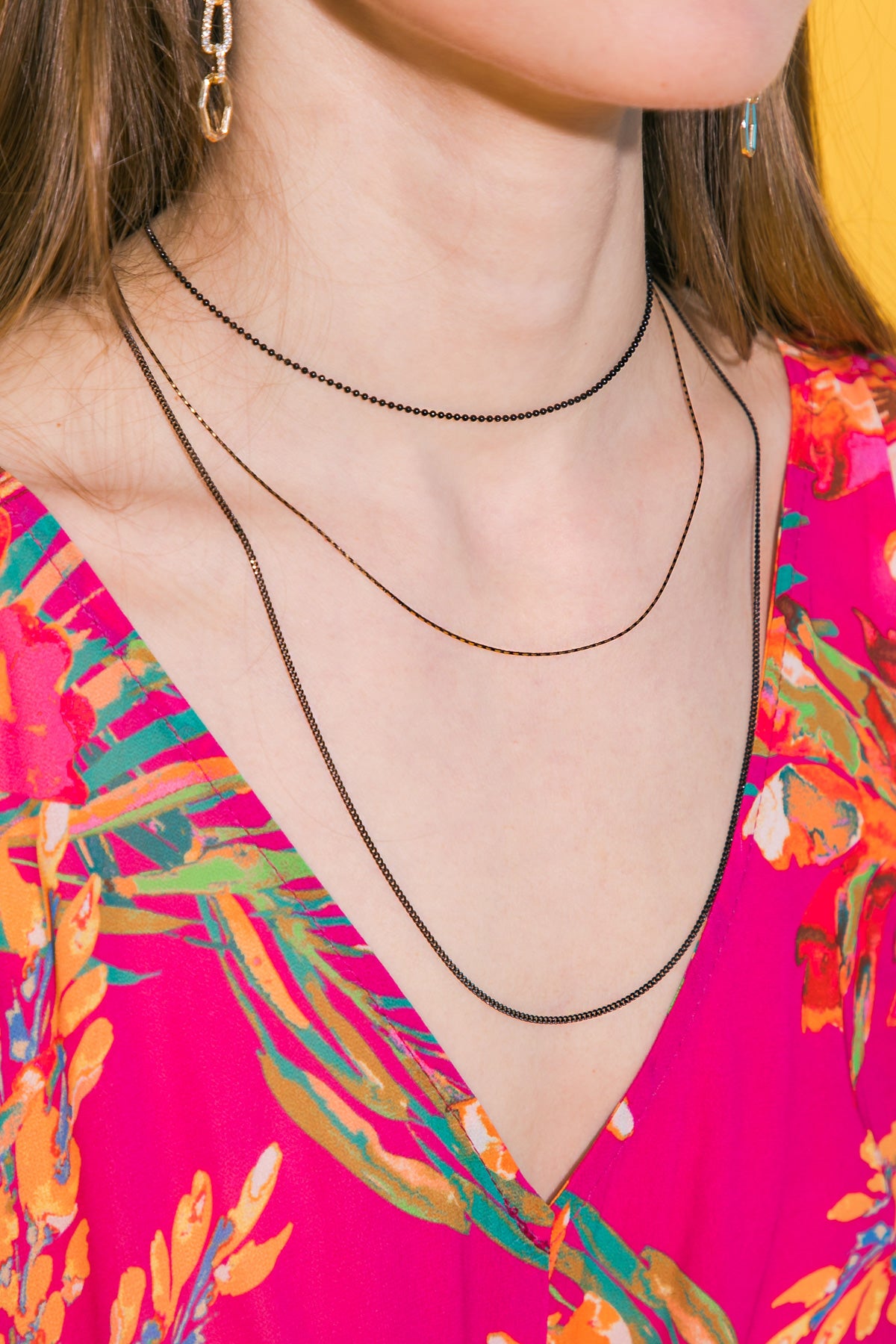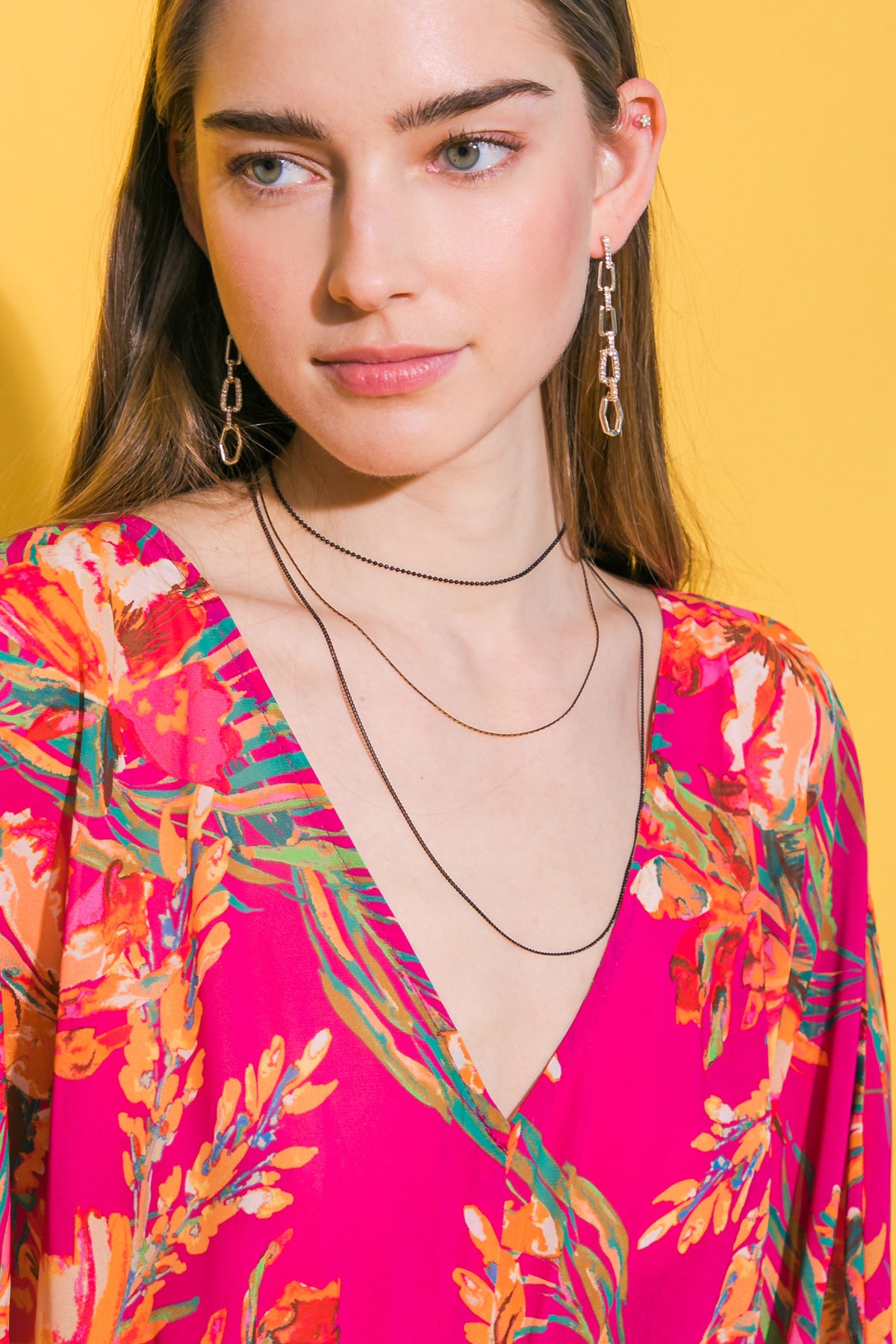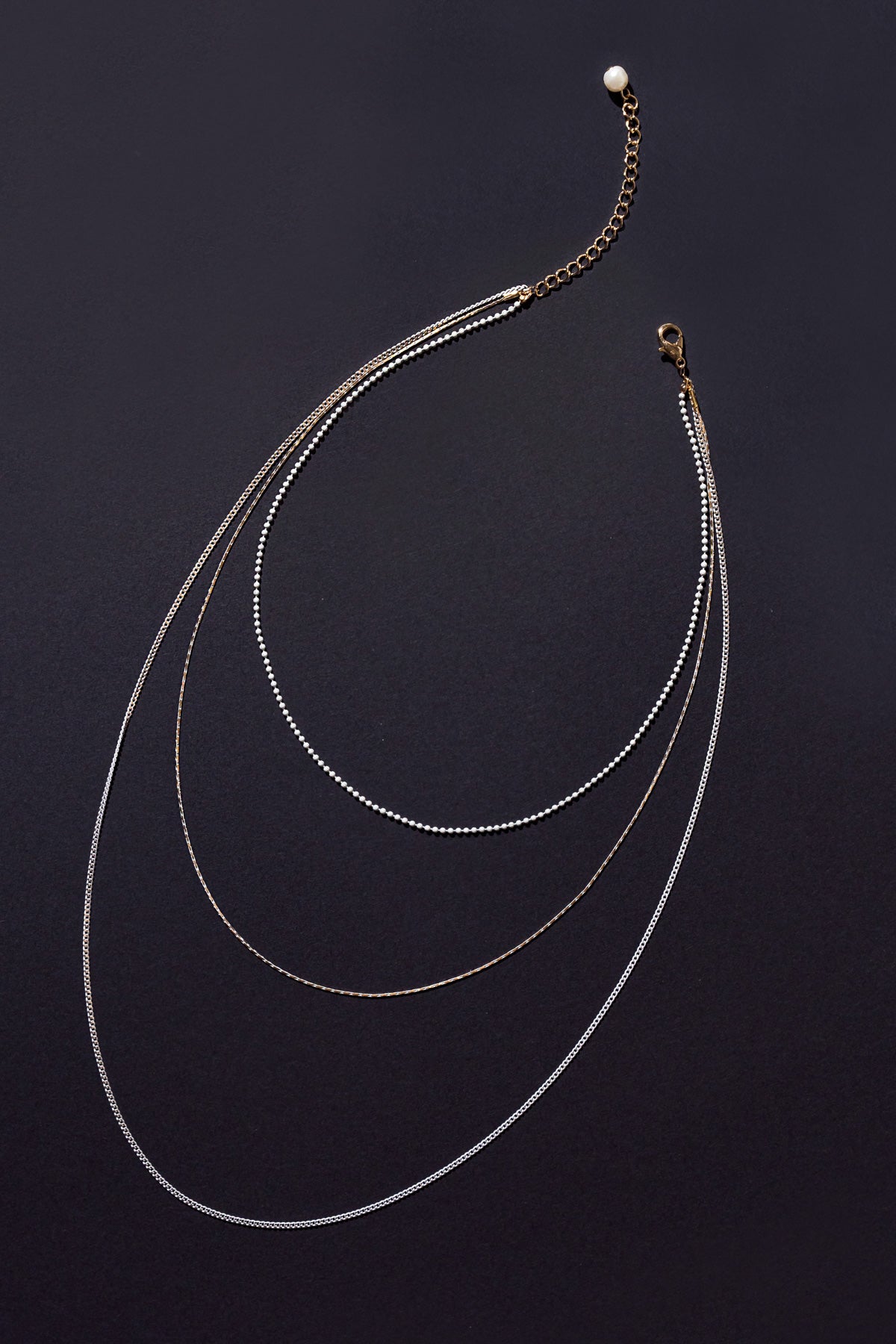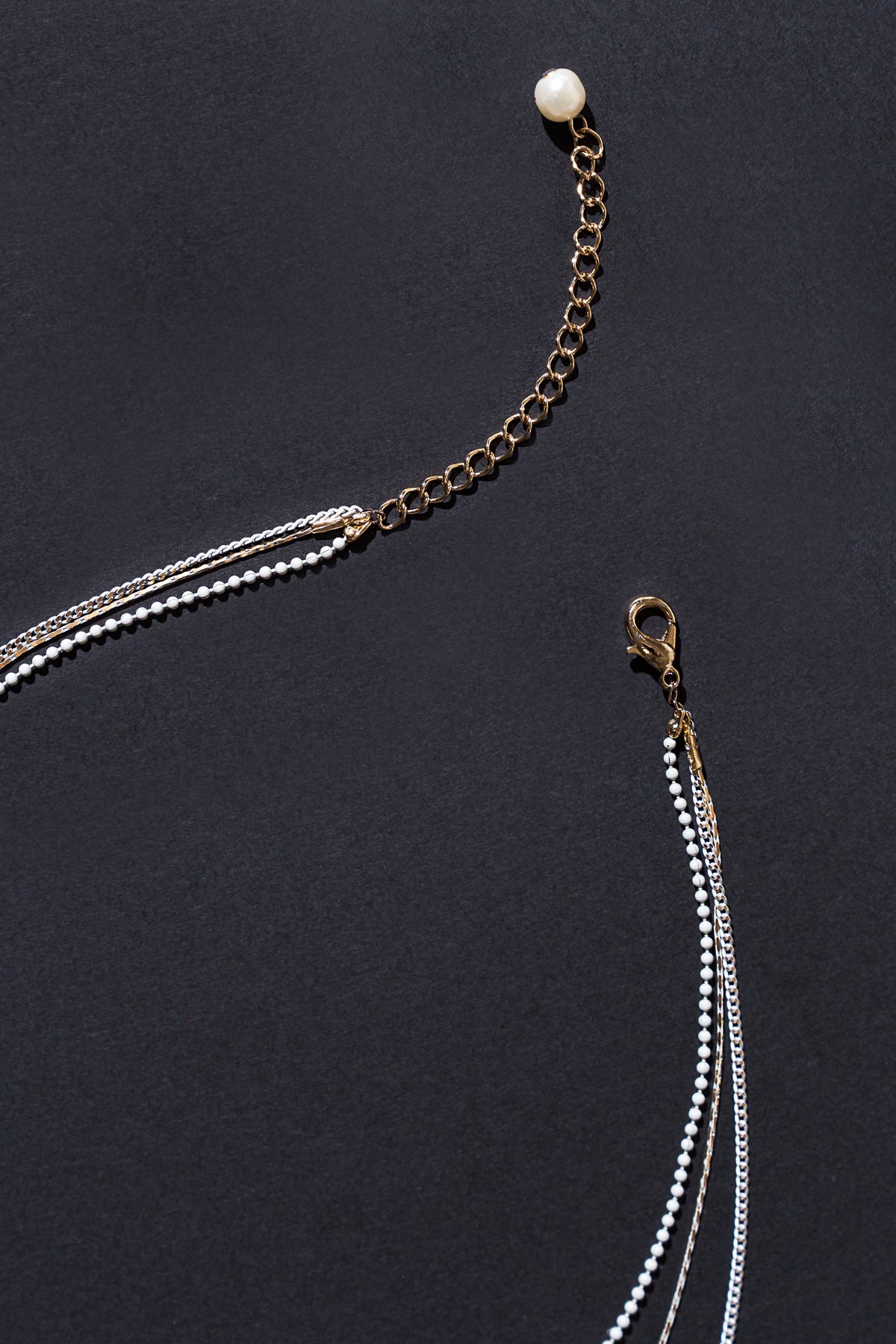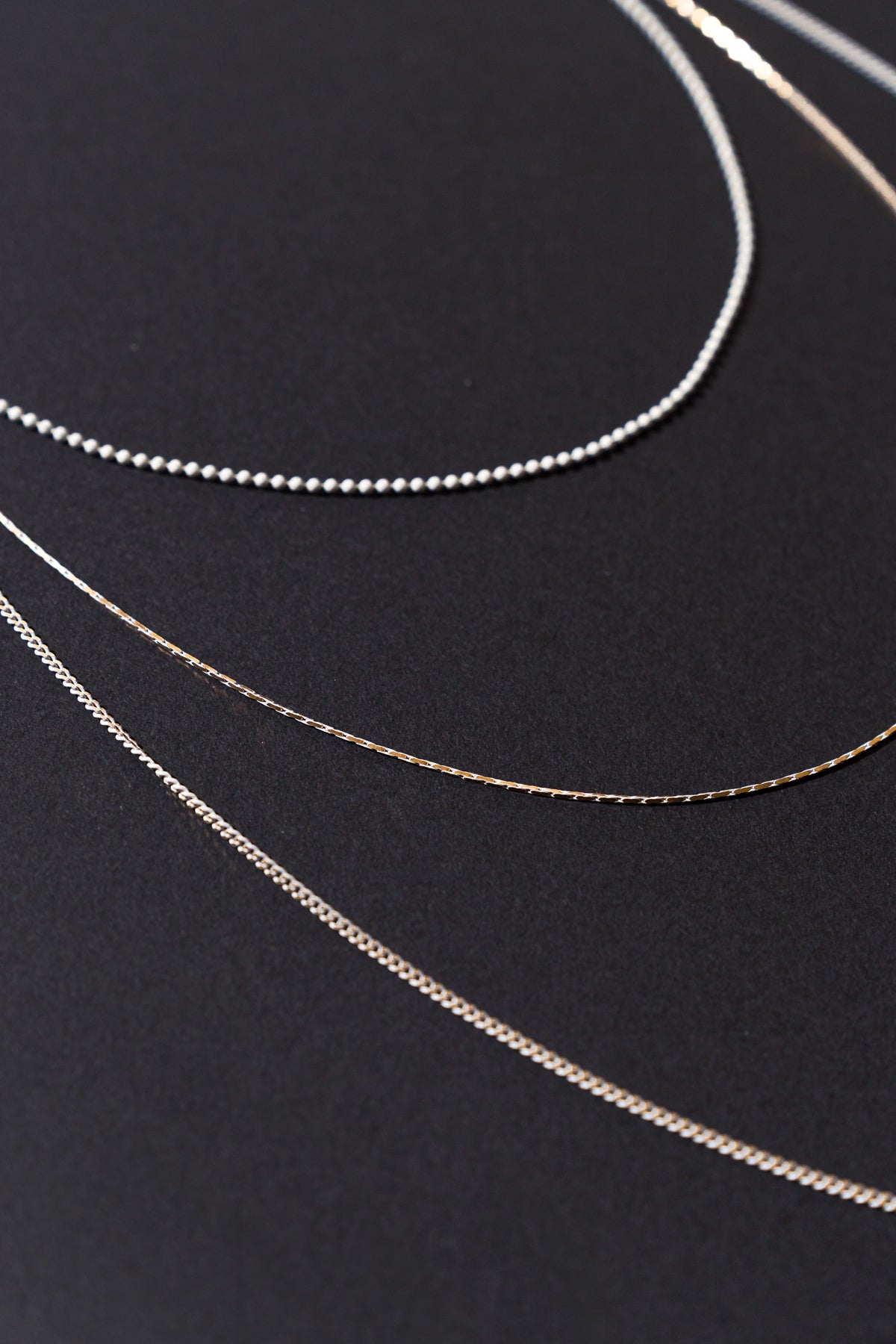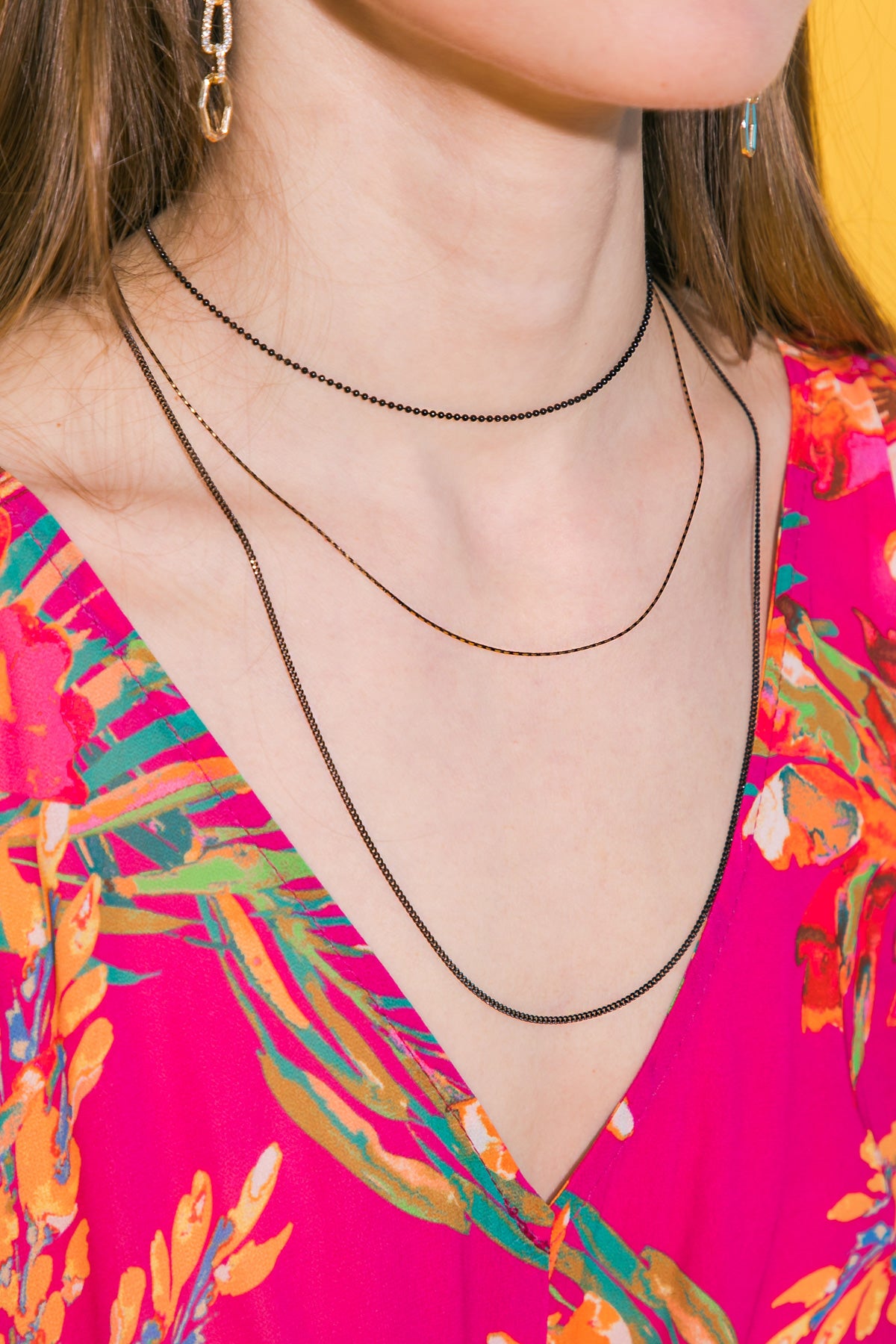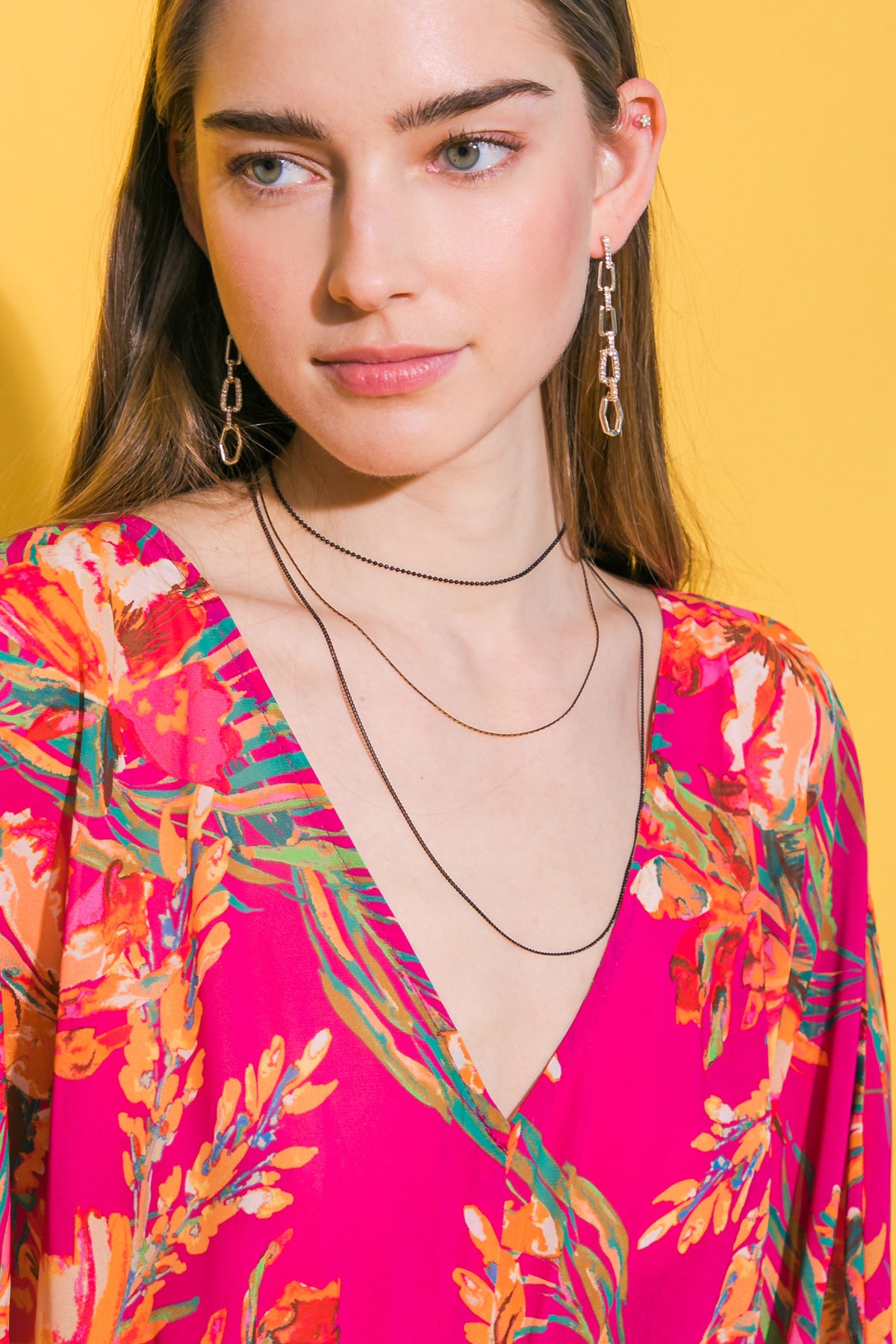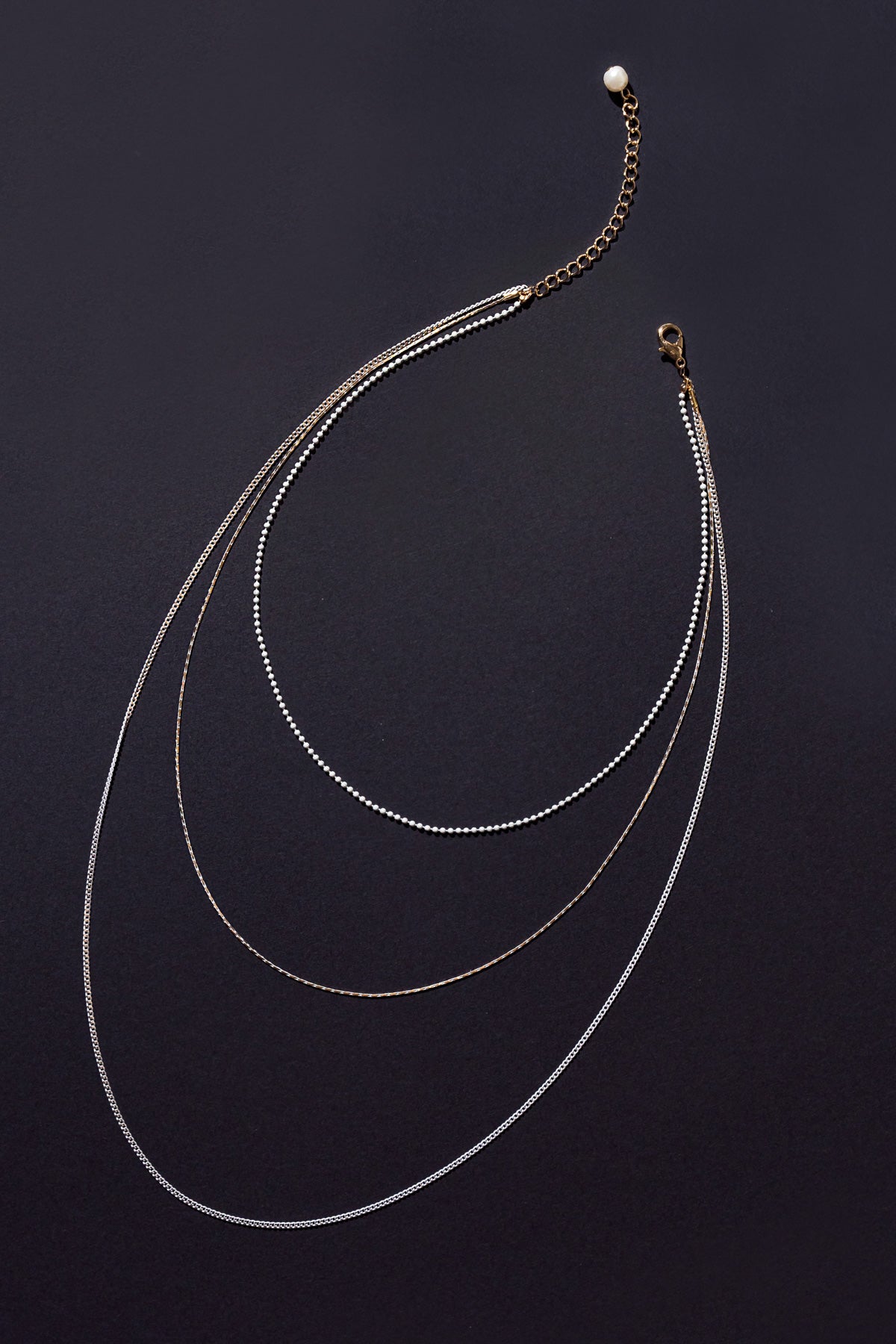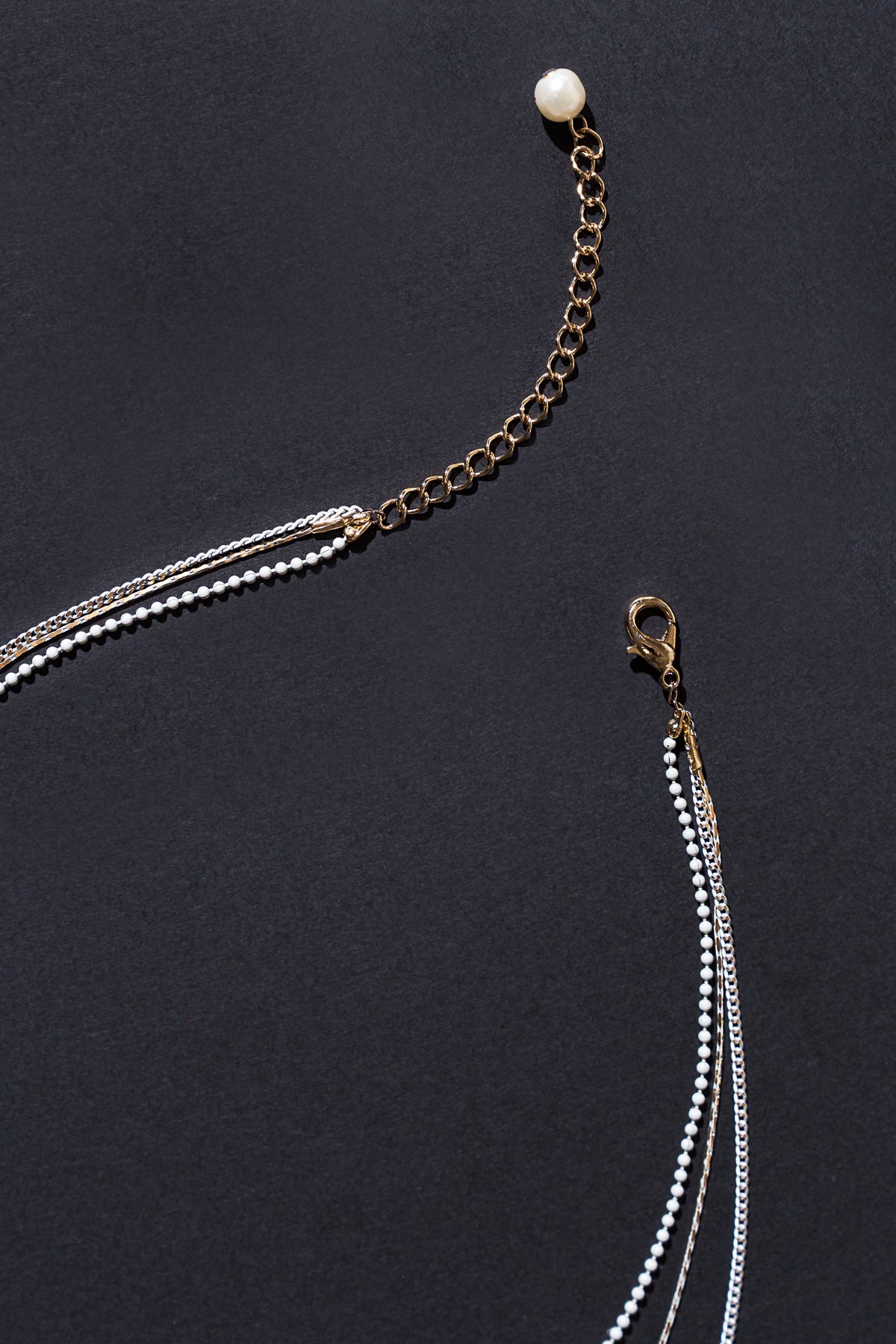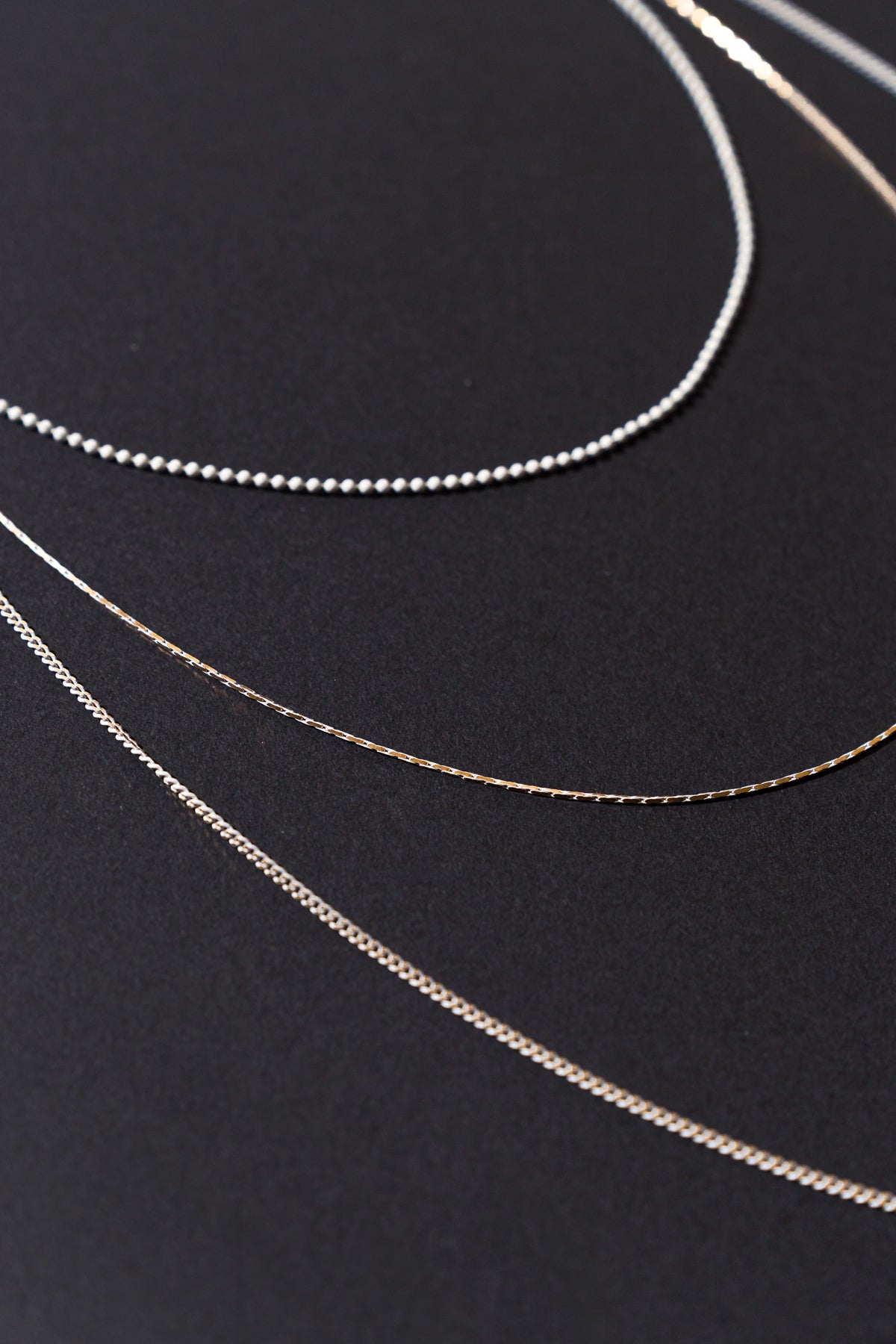 3 CHAIN LAYERD CHARM NECKLACE
 This 3-chain layered charm necklace adds a touch of flair to any outfit. Crafted with zinc alloy, pearl, and lace, it's perfect for any occasion. Its Korean manufacturing ensures you get the highest quality. Add a touch of modern elegance to your style with this stunning necklace.
 ALL ACCESSORIES CANNOT BE RETURNED OR EXCHANGED.