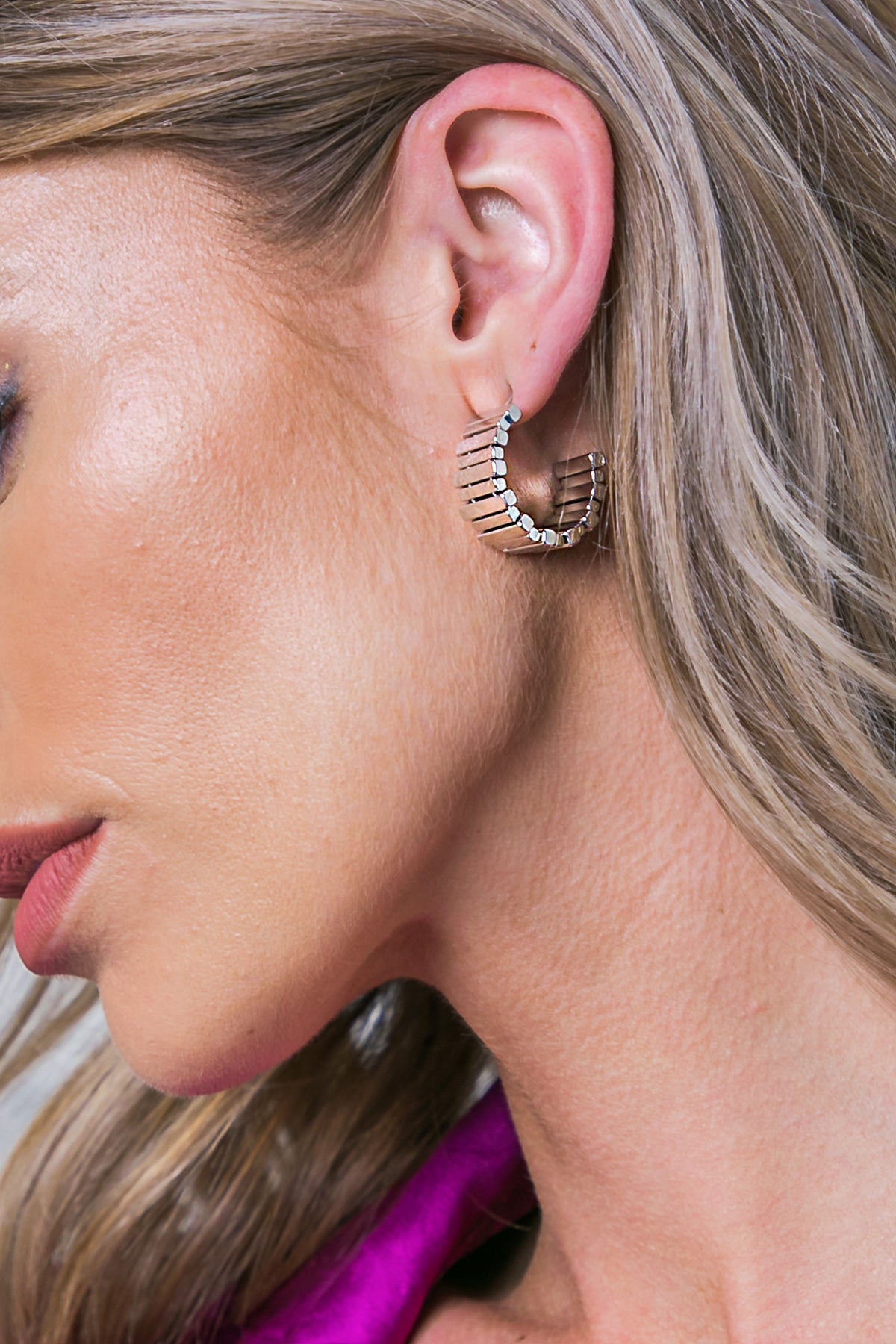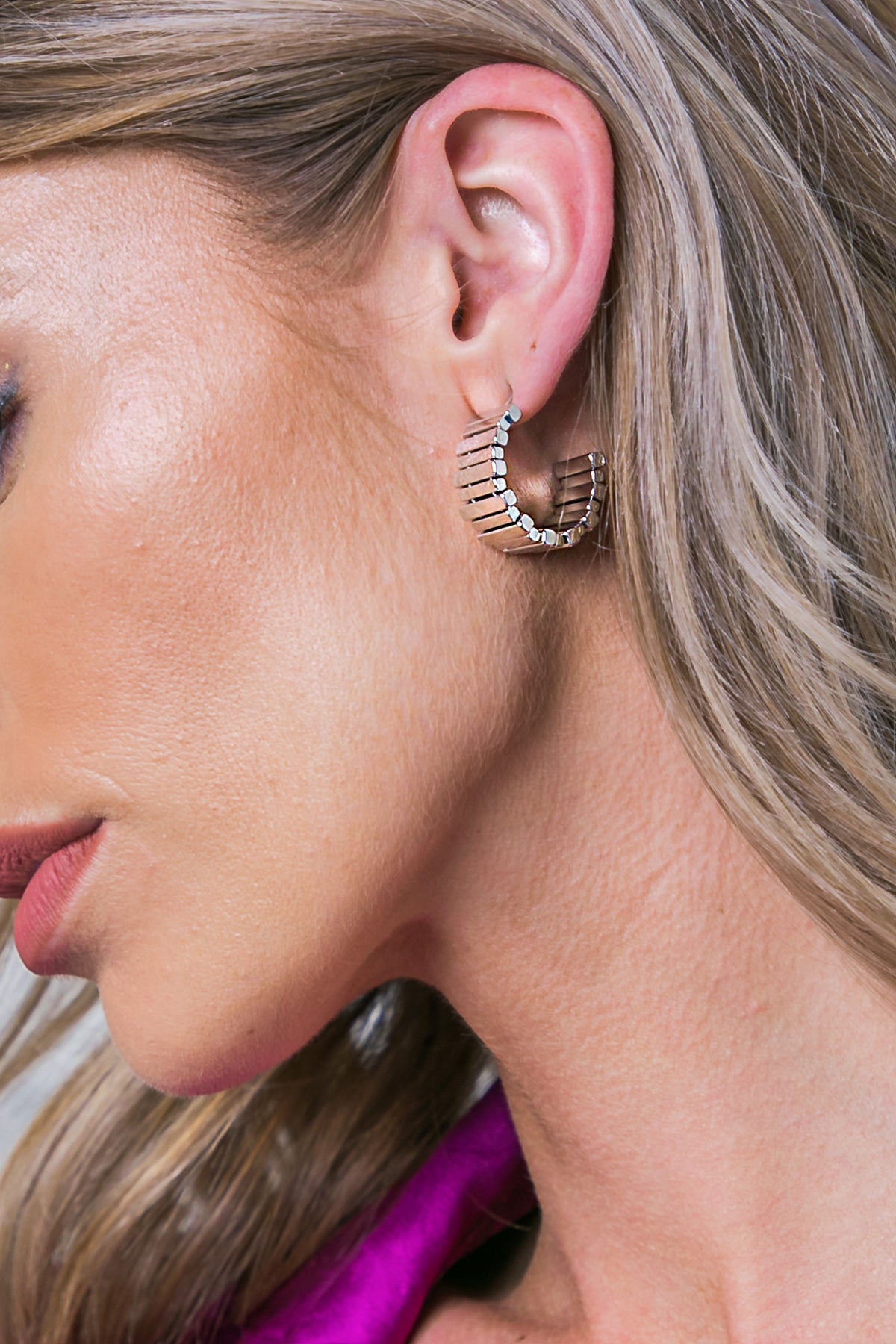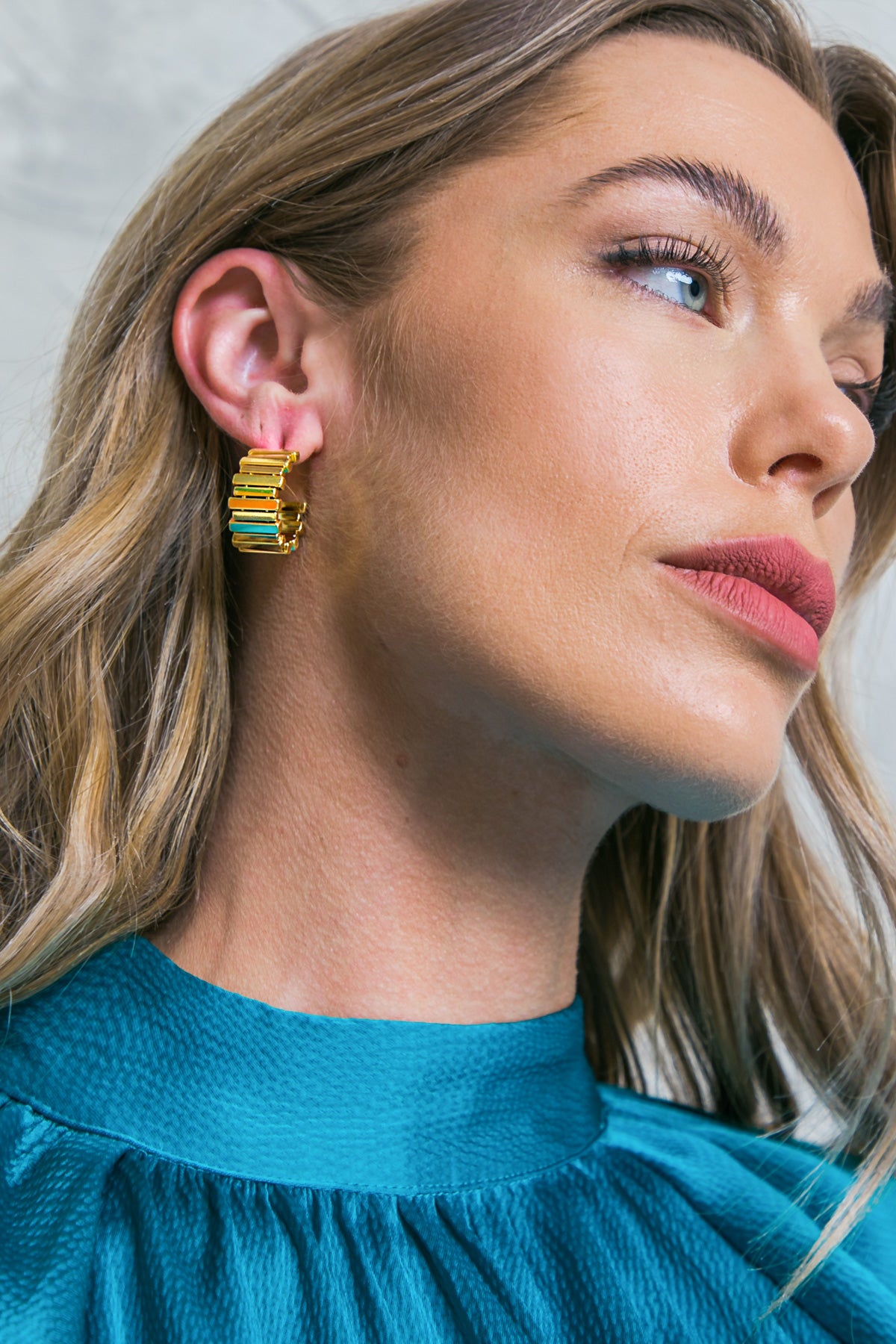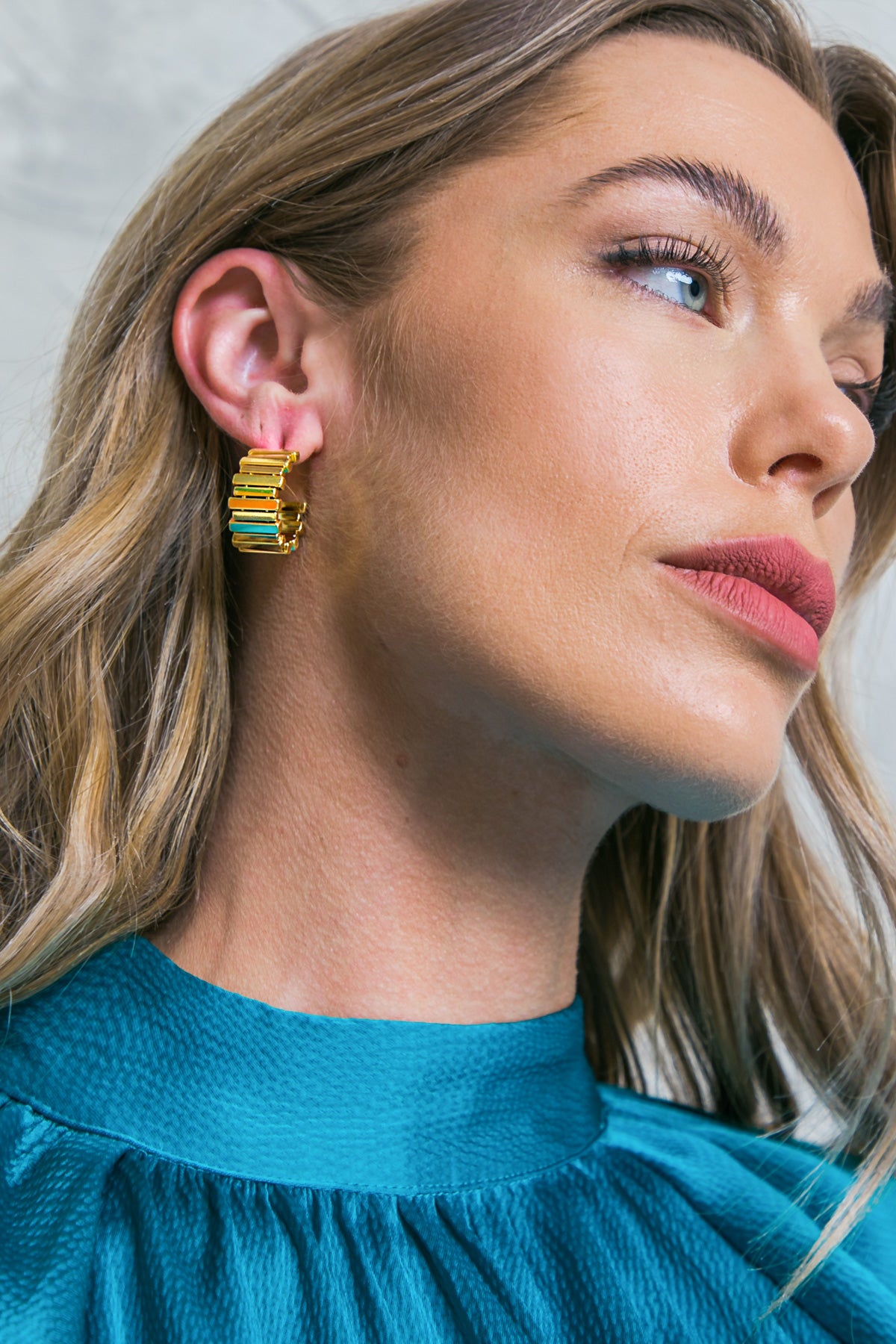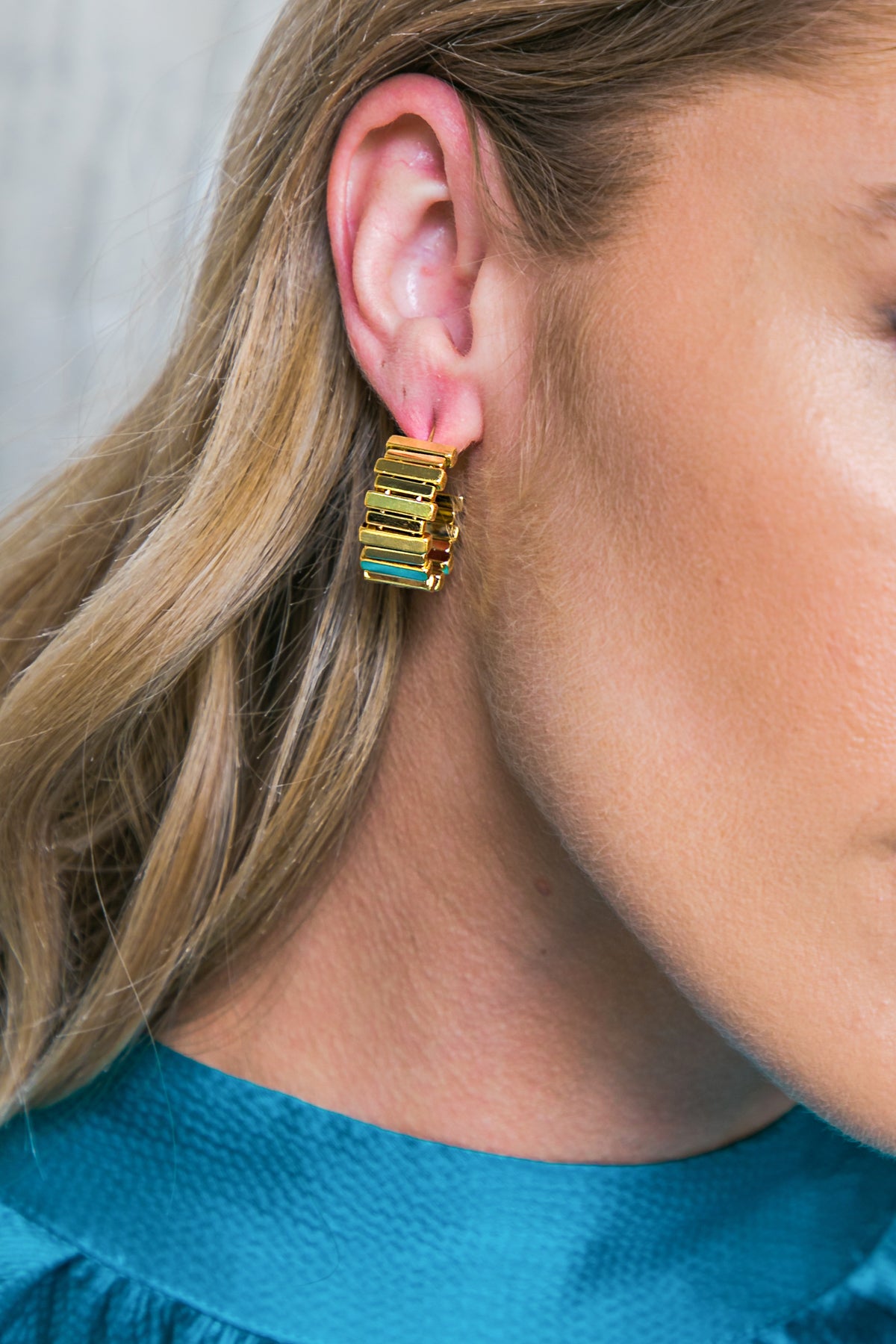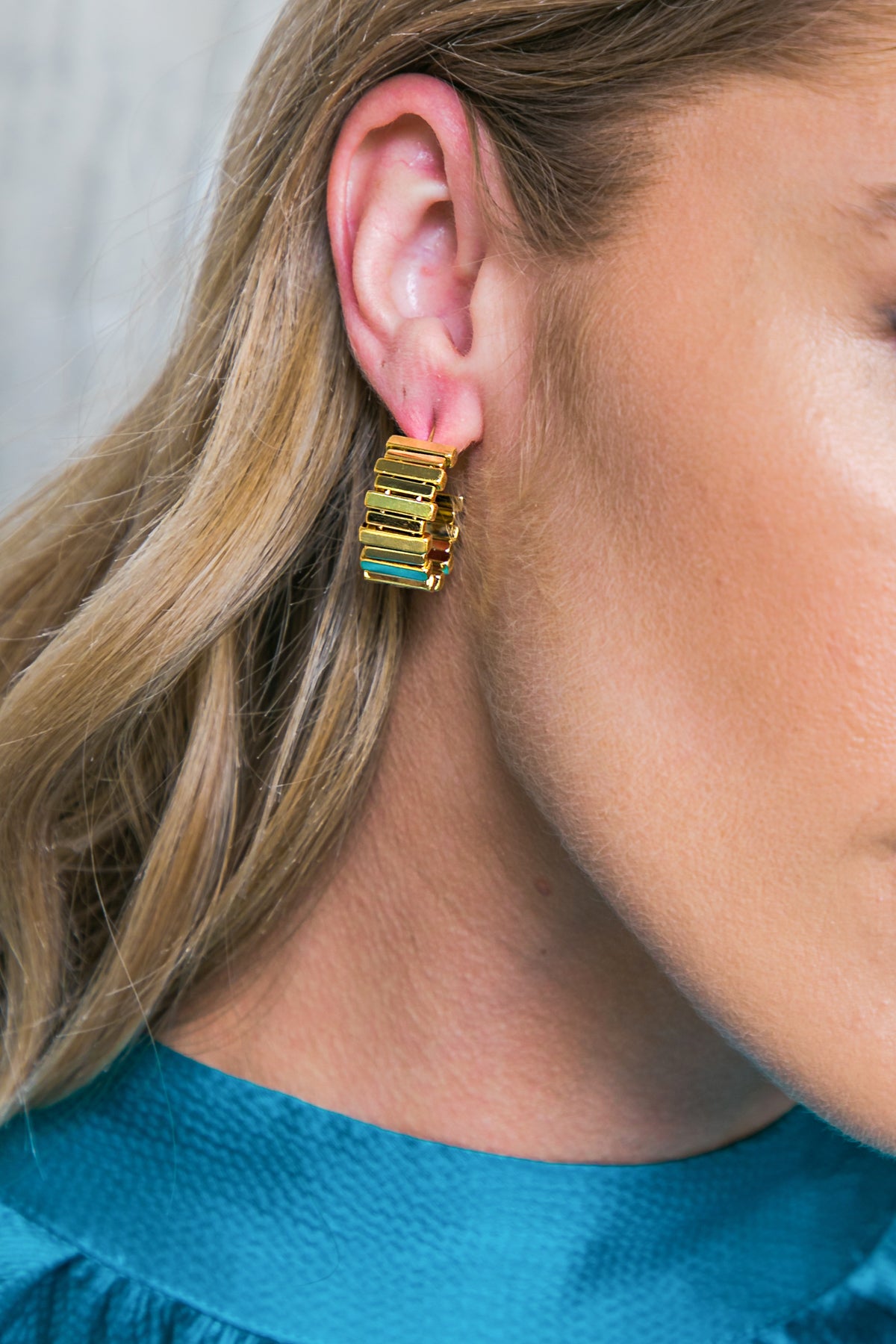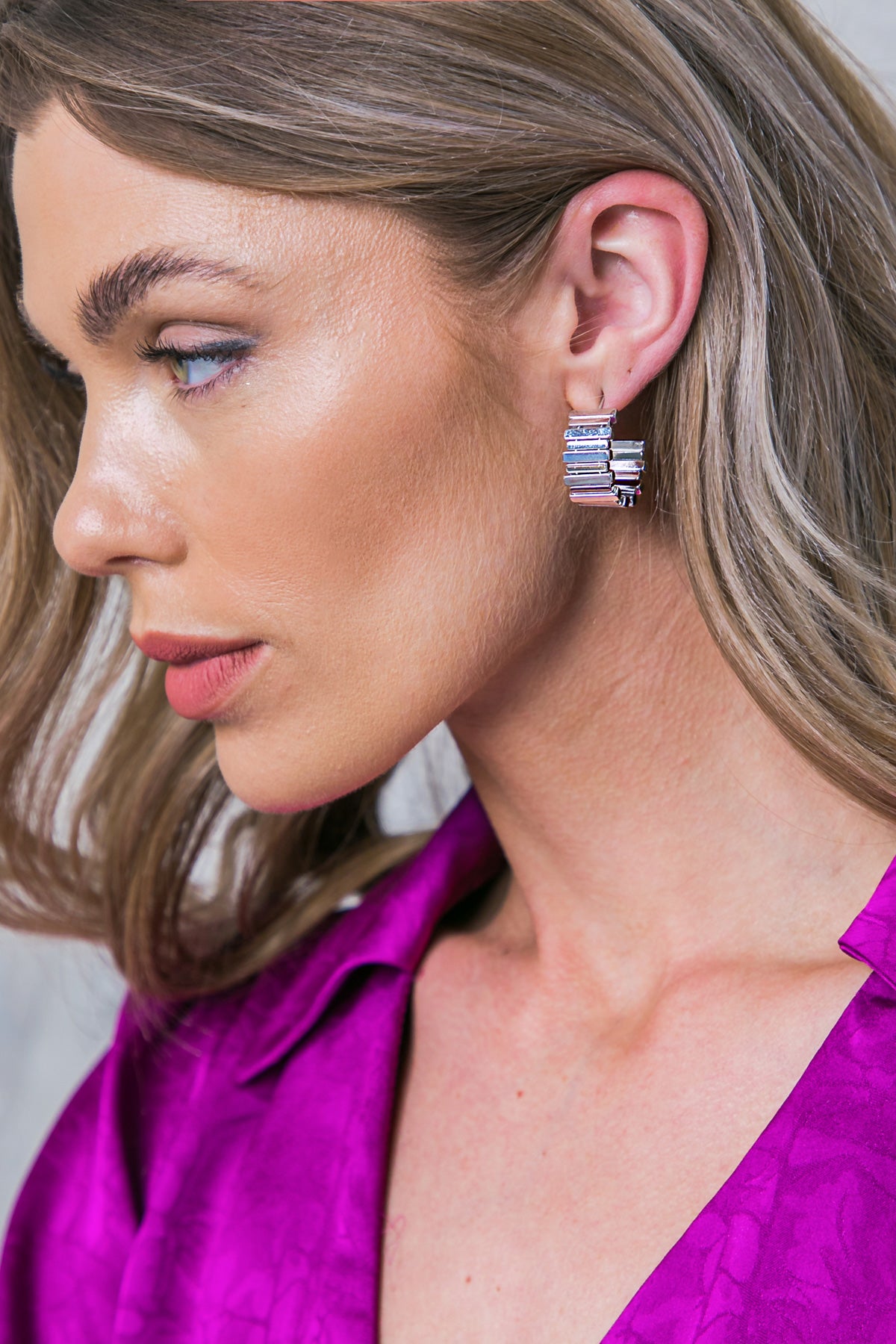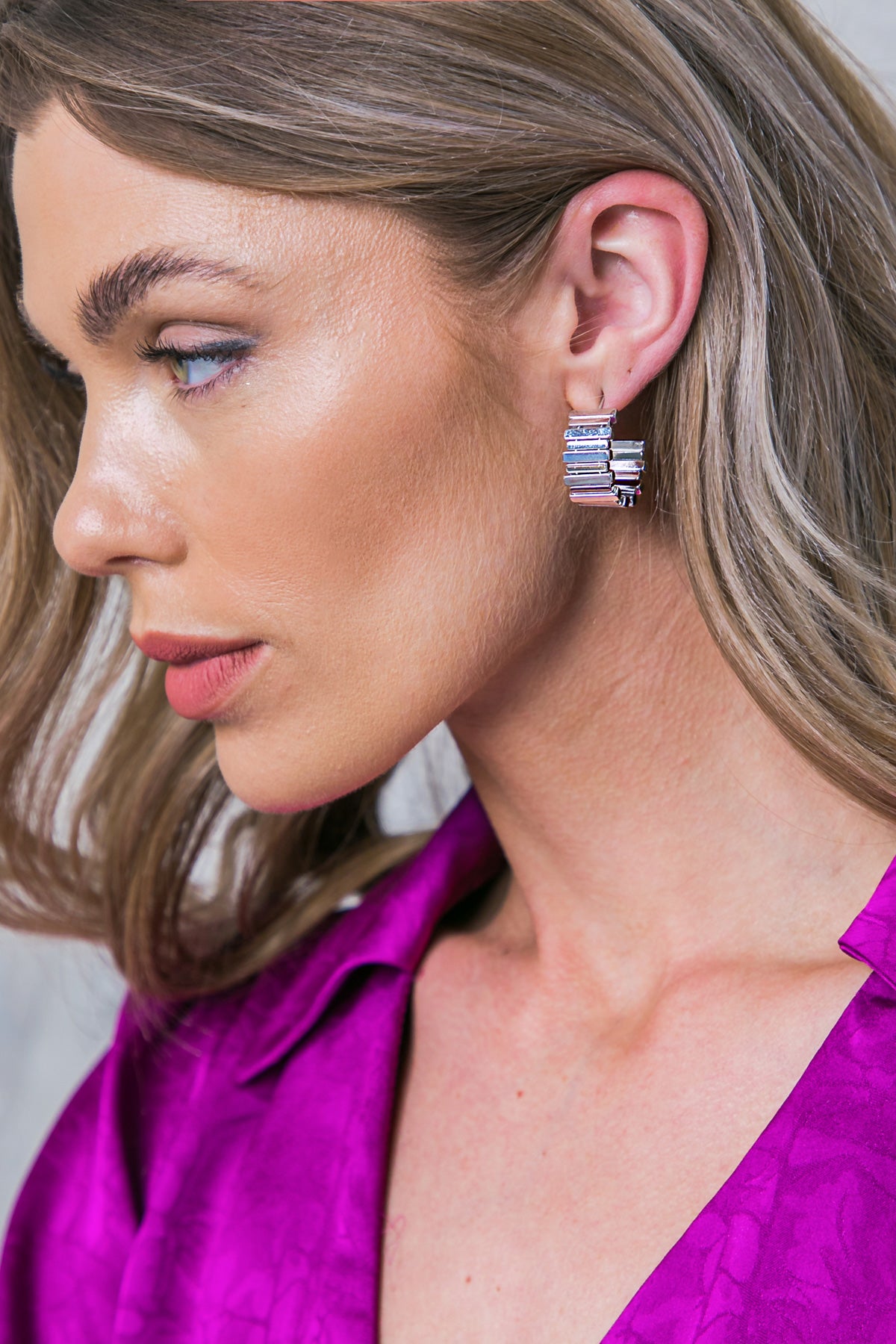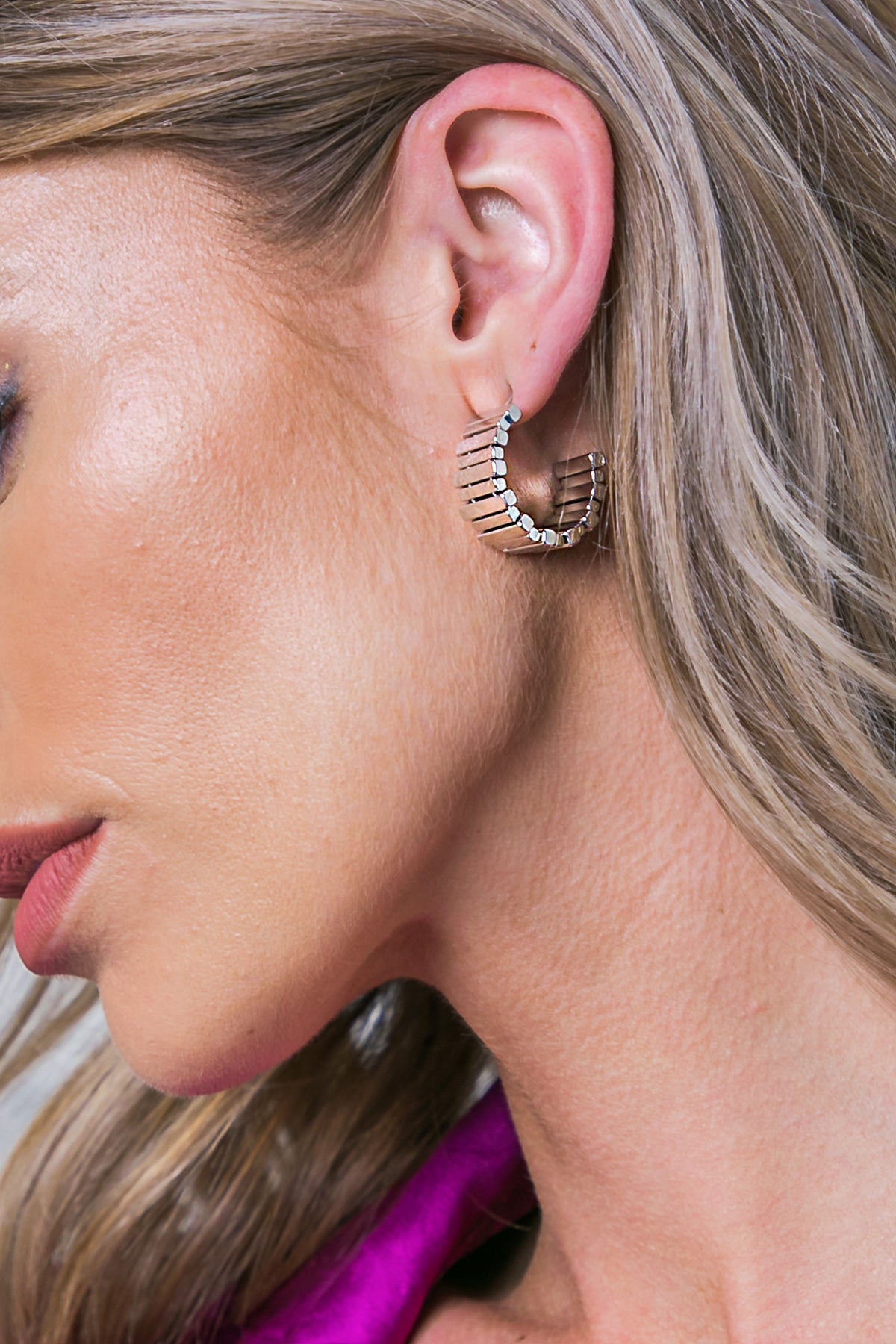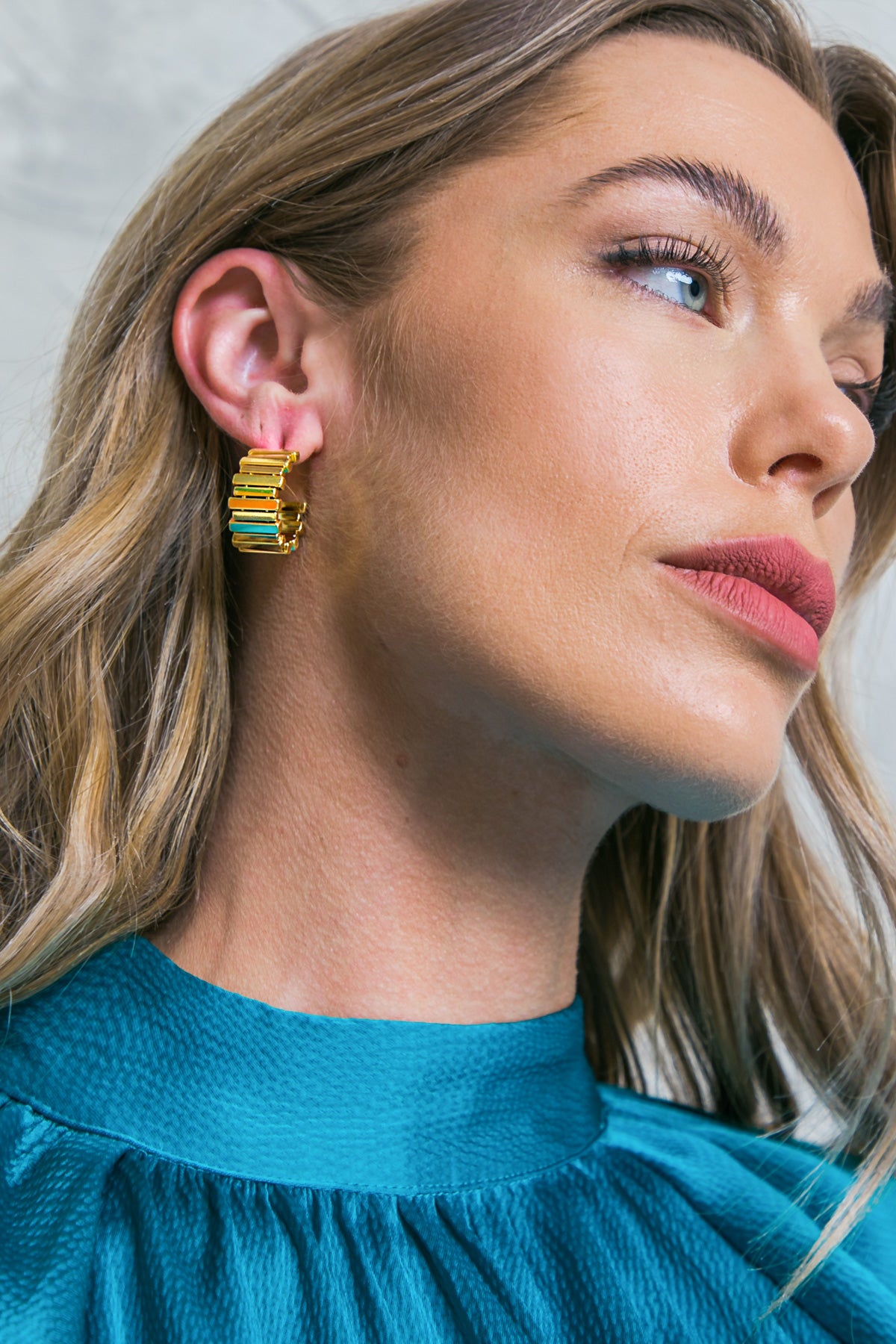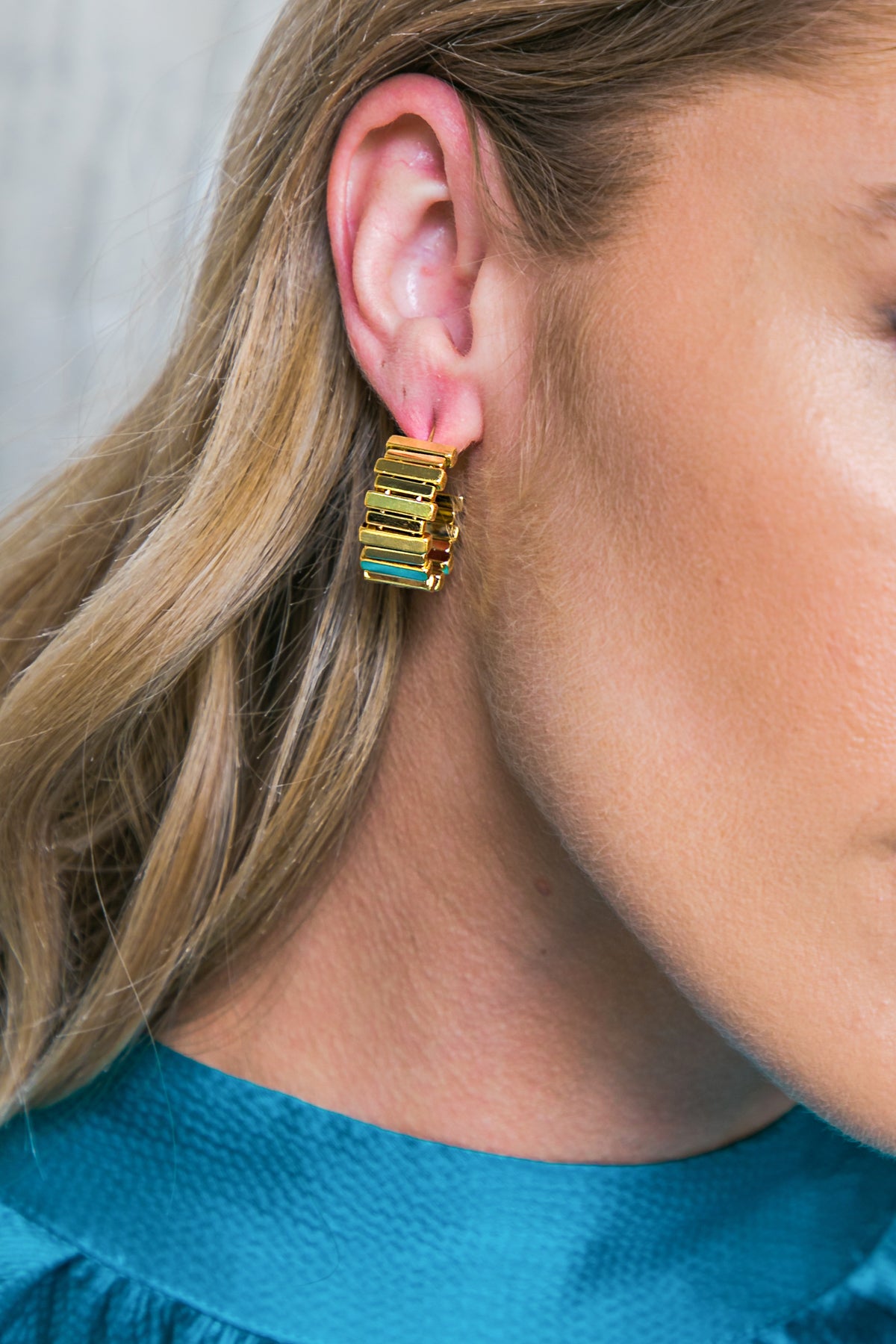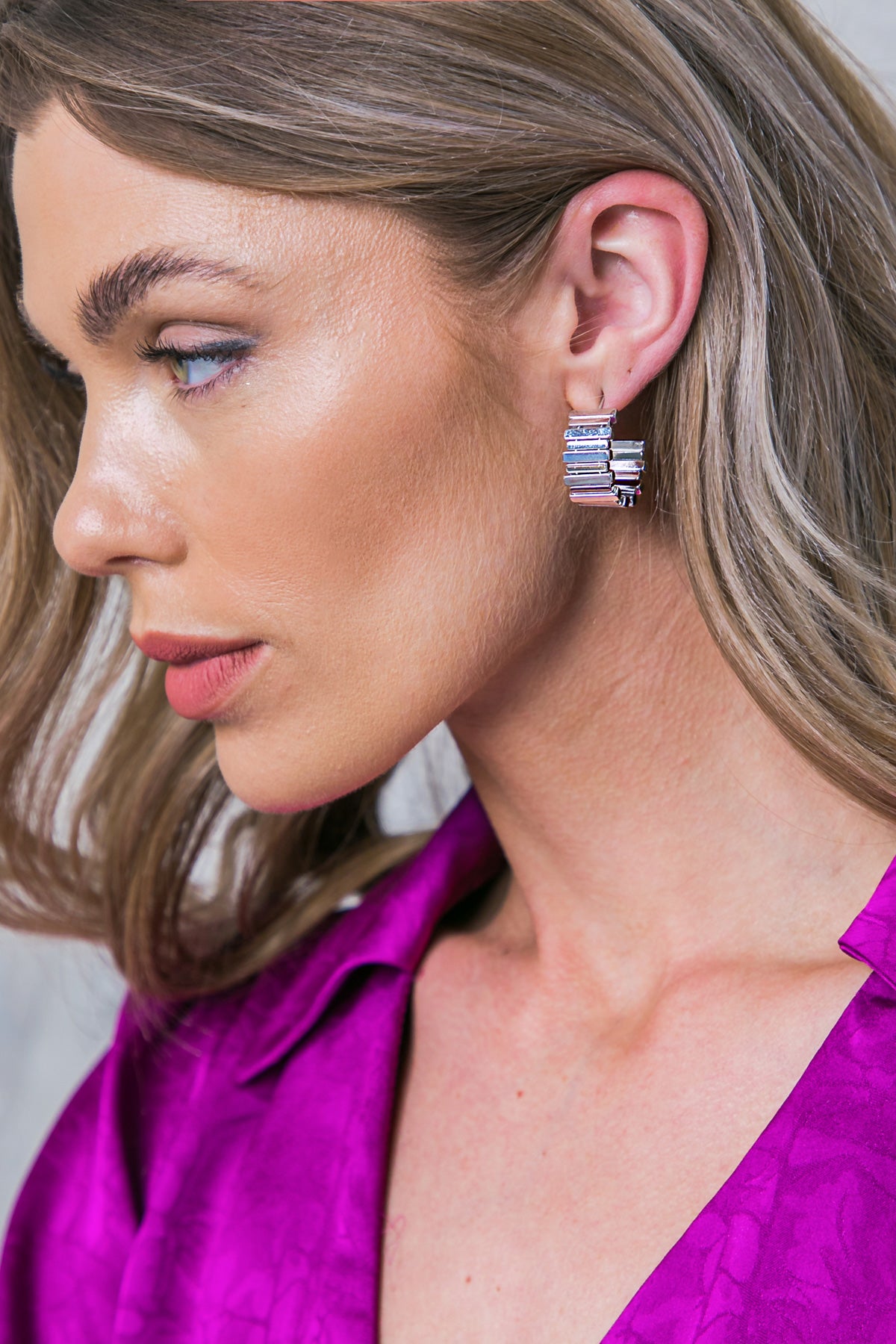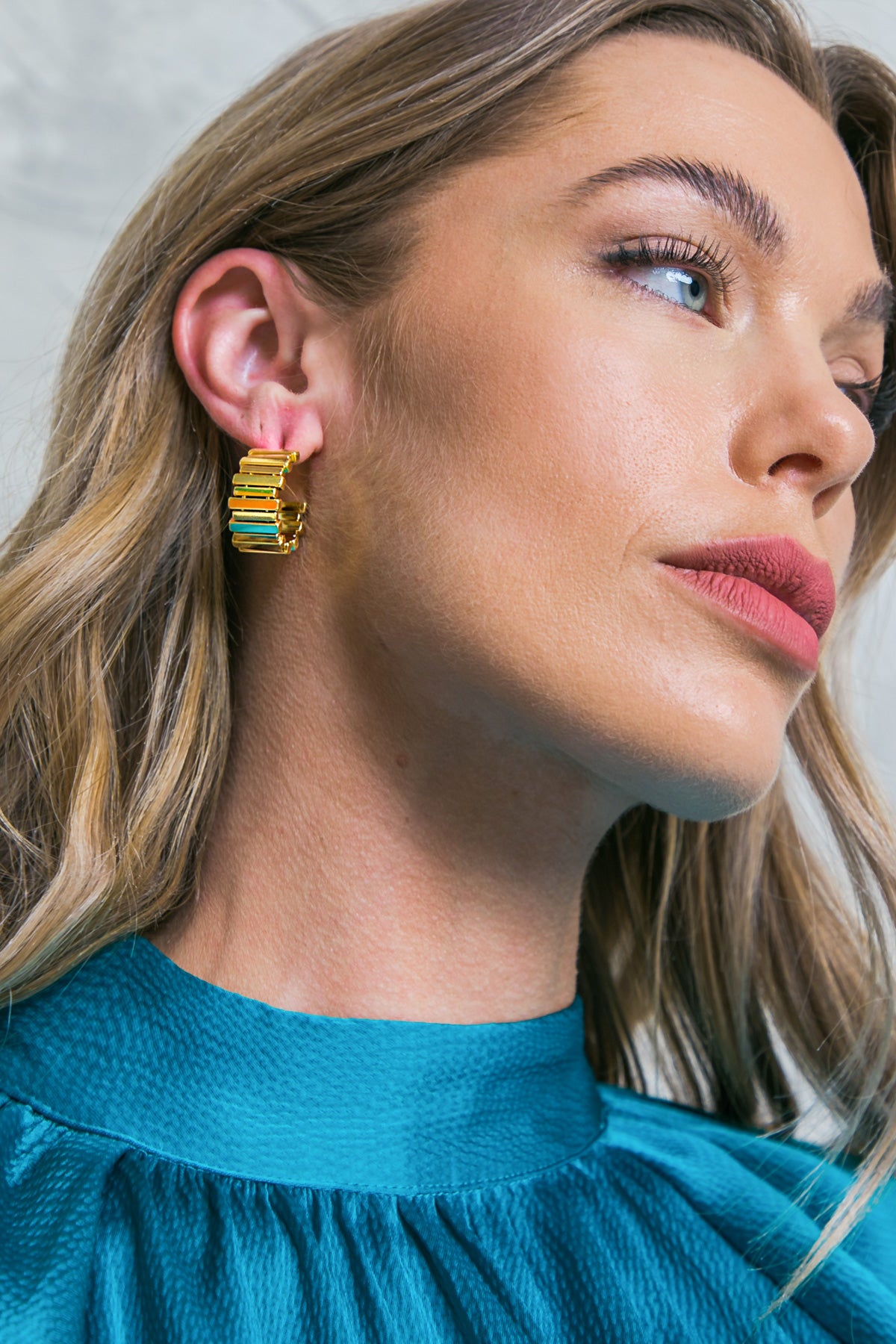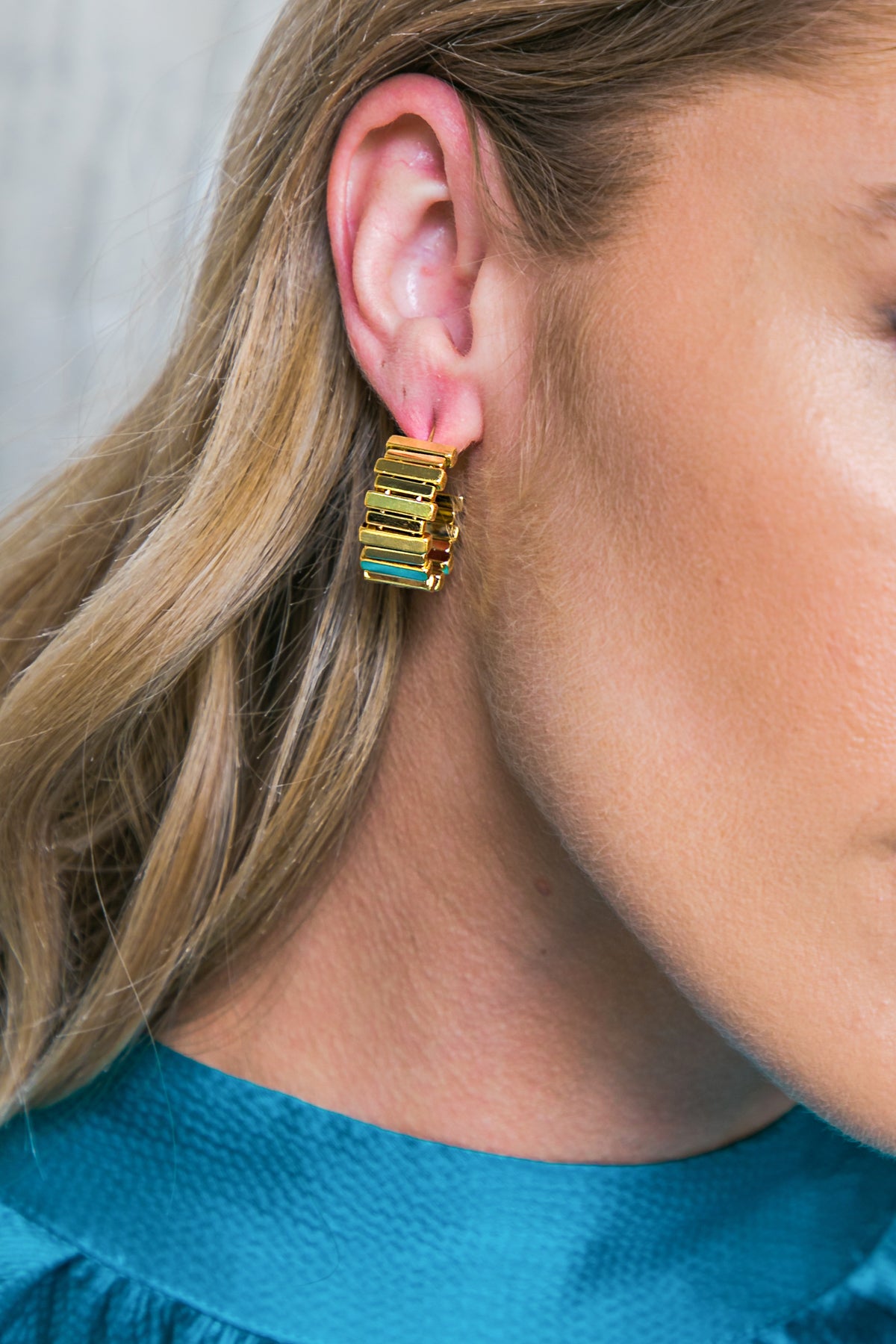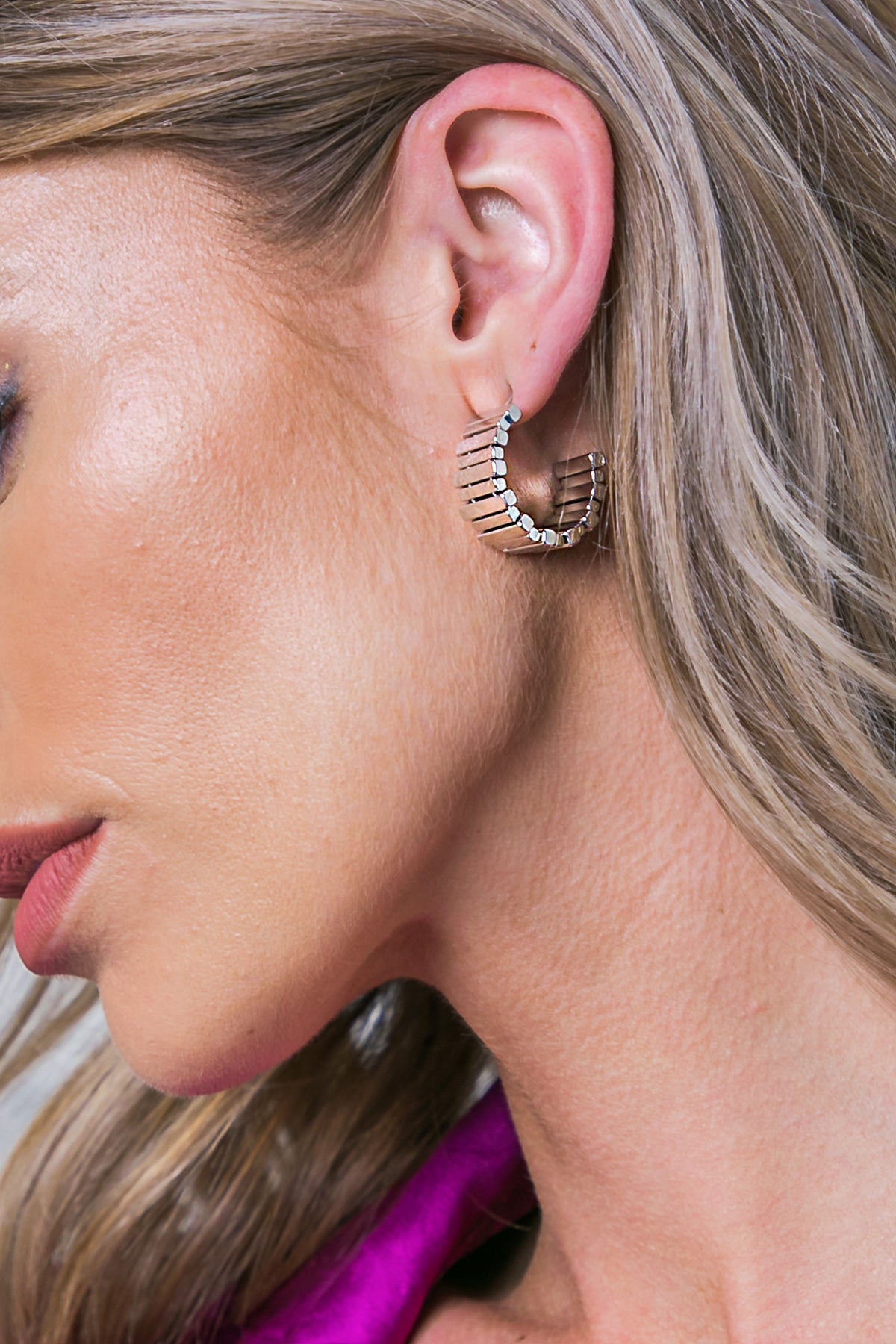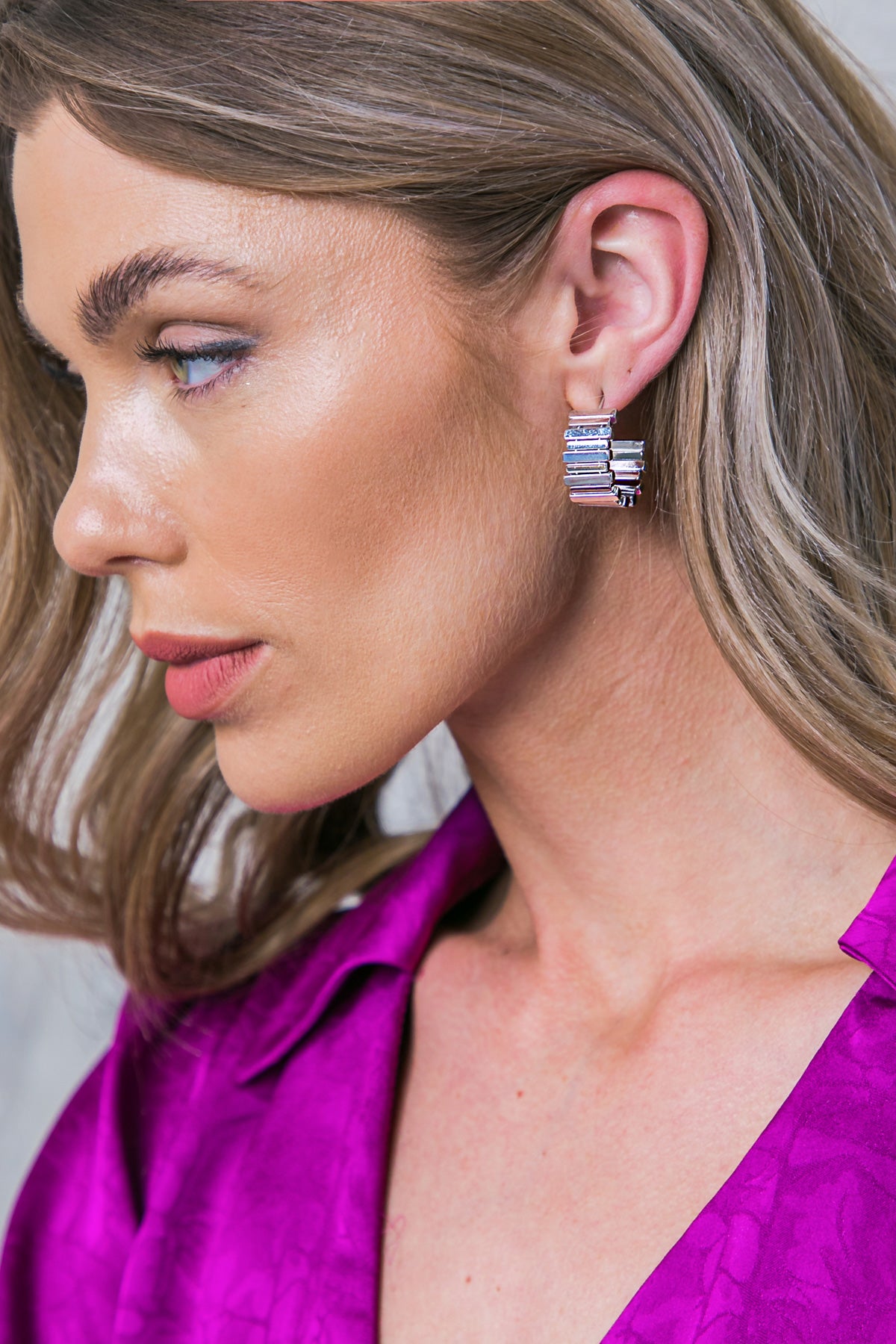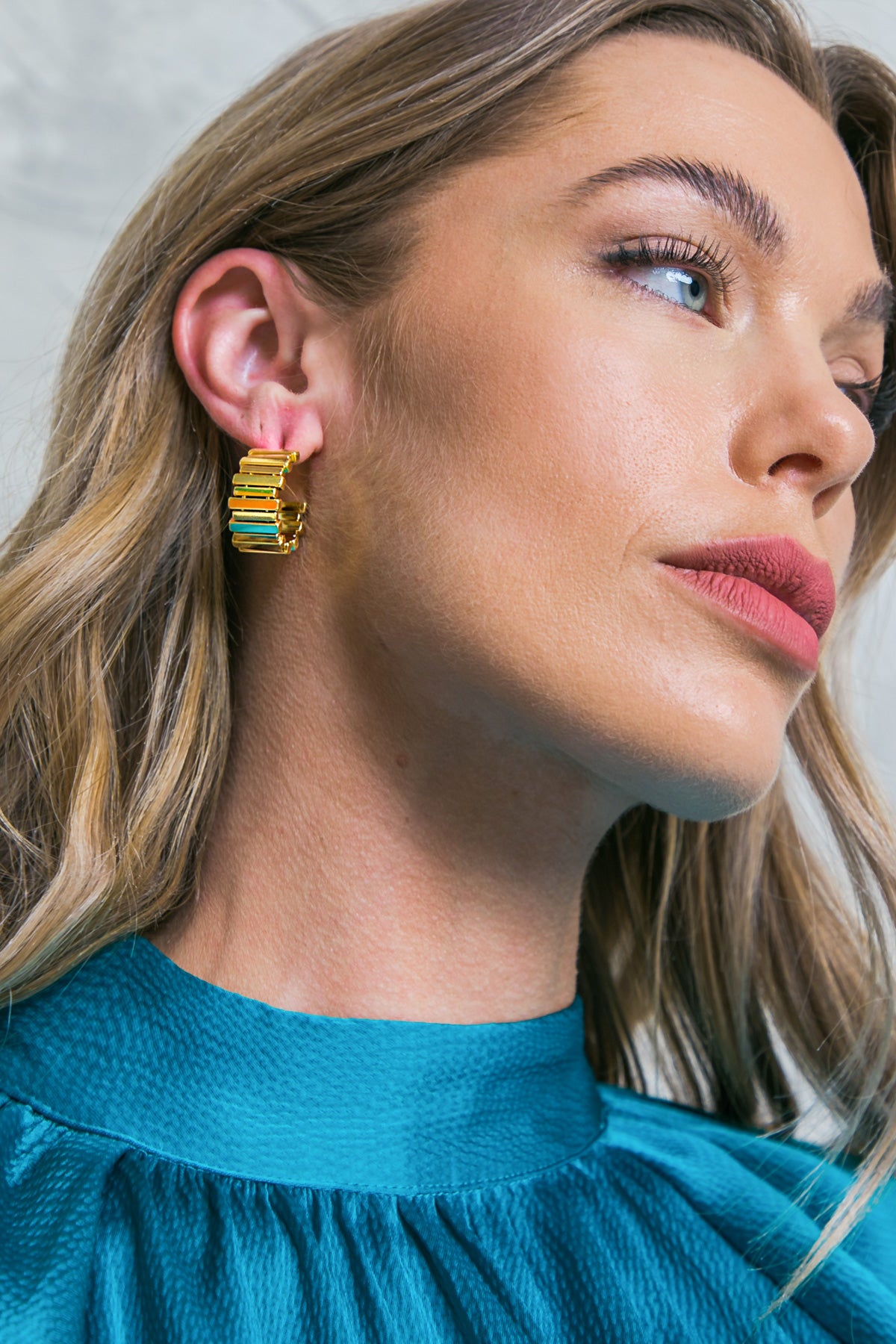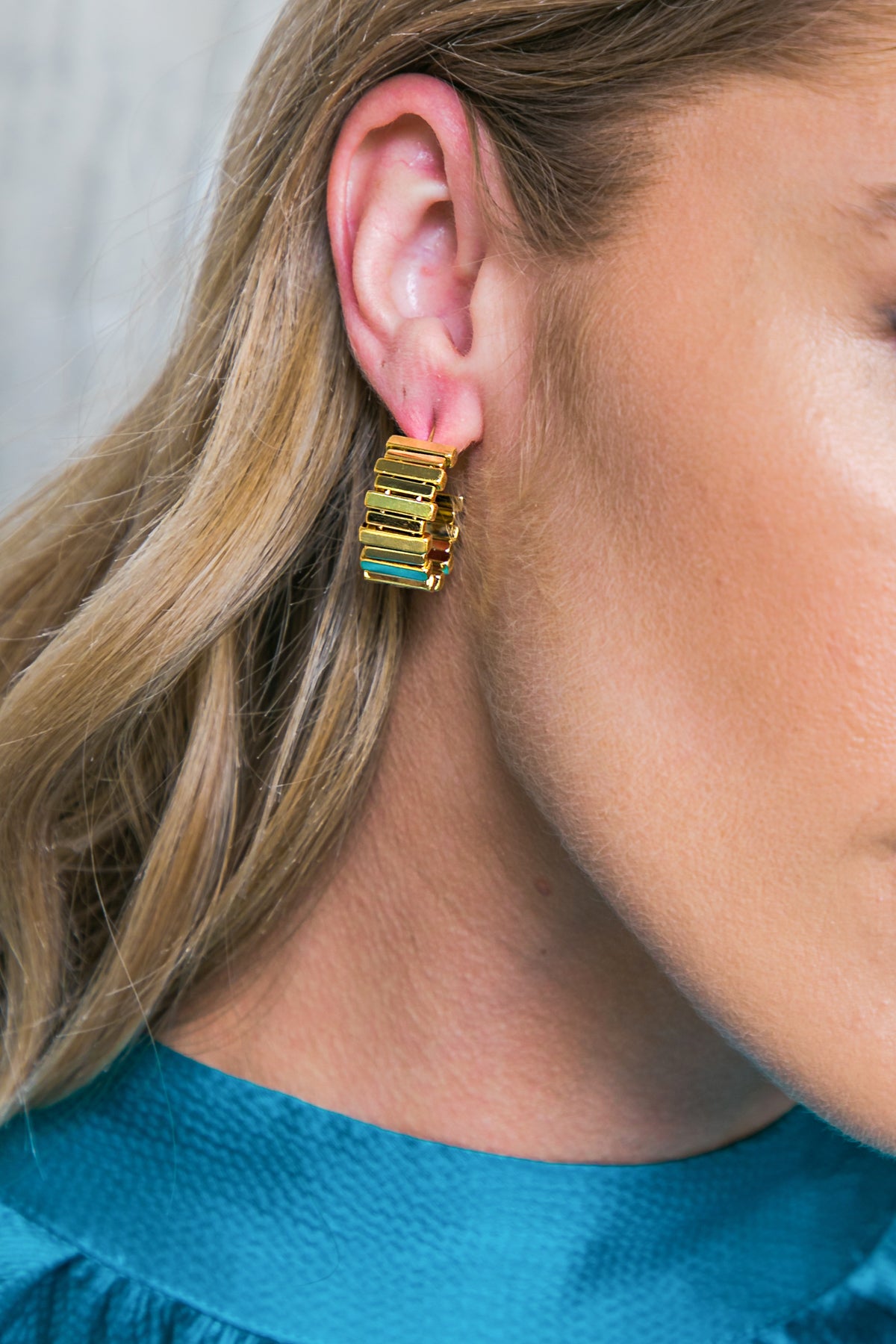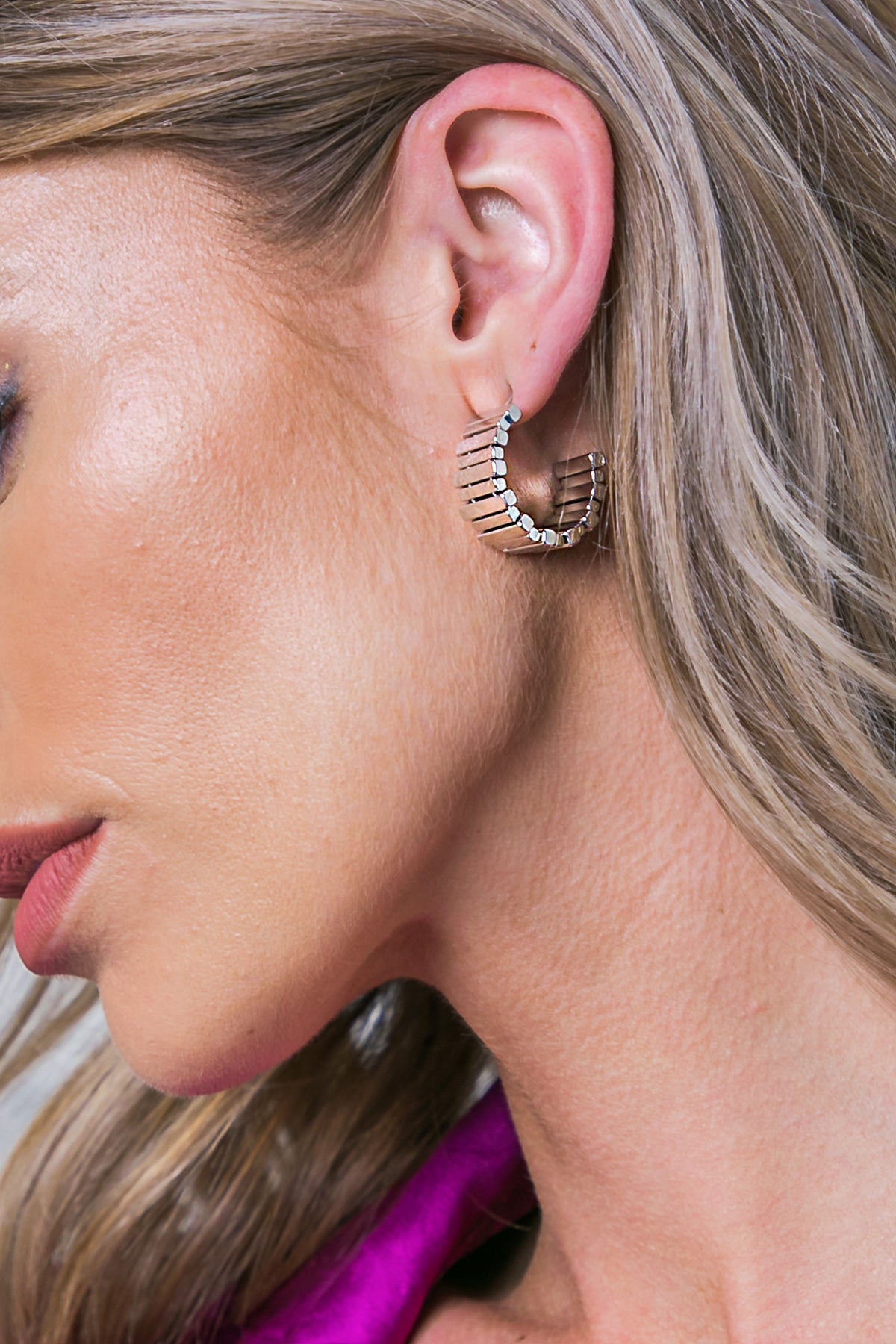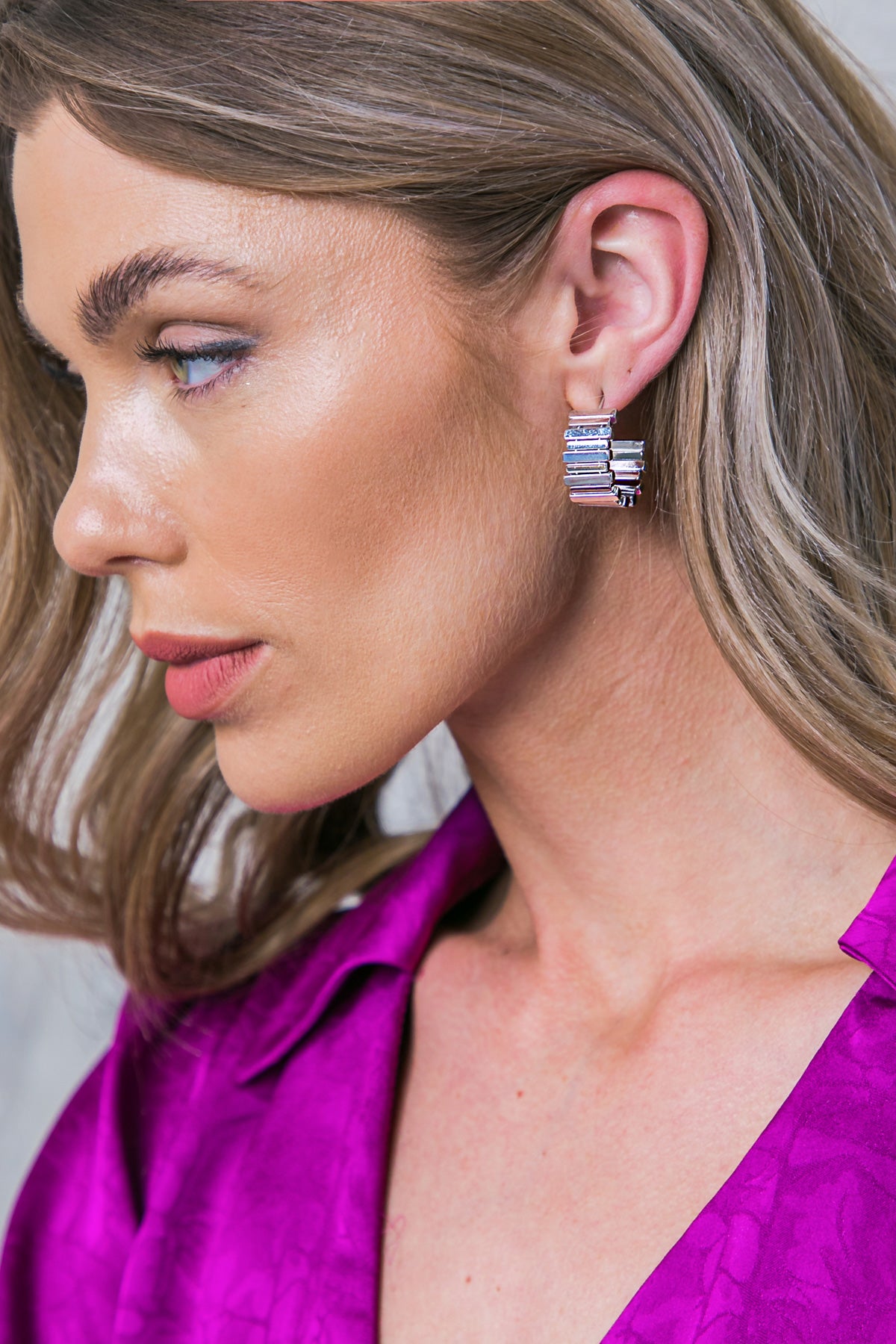 DIP RIBBED STUD EARRINGS
 Add a polished and stylish touch to any outfit with these DIP RIBBED STUD EARRINGS. Crafted using brass and gold plated for durability, these earrings are perfect for everyday wear. Featuring a cubic zirconia gem, the earrings offer an elegant sparkle to any ensemble. Each earring weighs 7.9g and is made in Korea.
 ALL ACCESSORIES CANNOT BE RETURNED OR EXCHANGED.