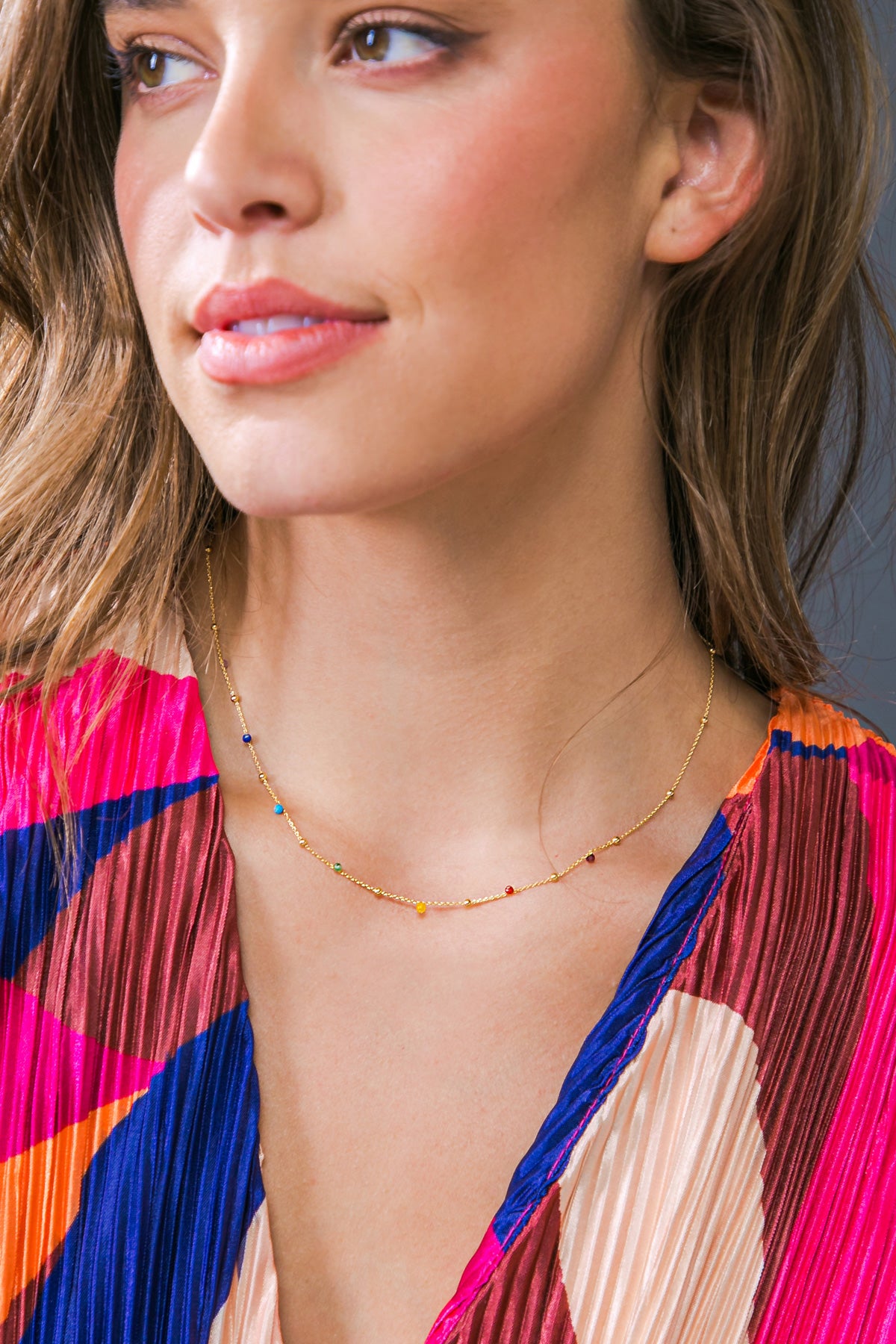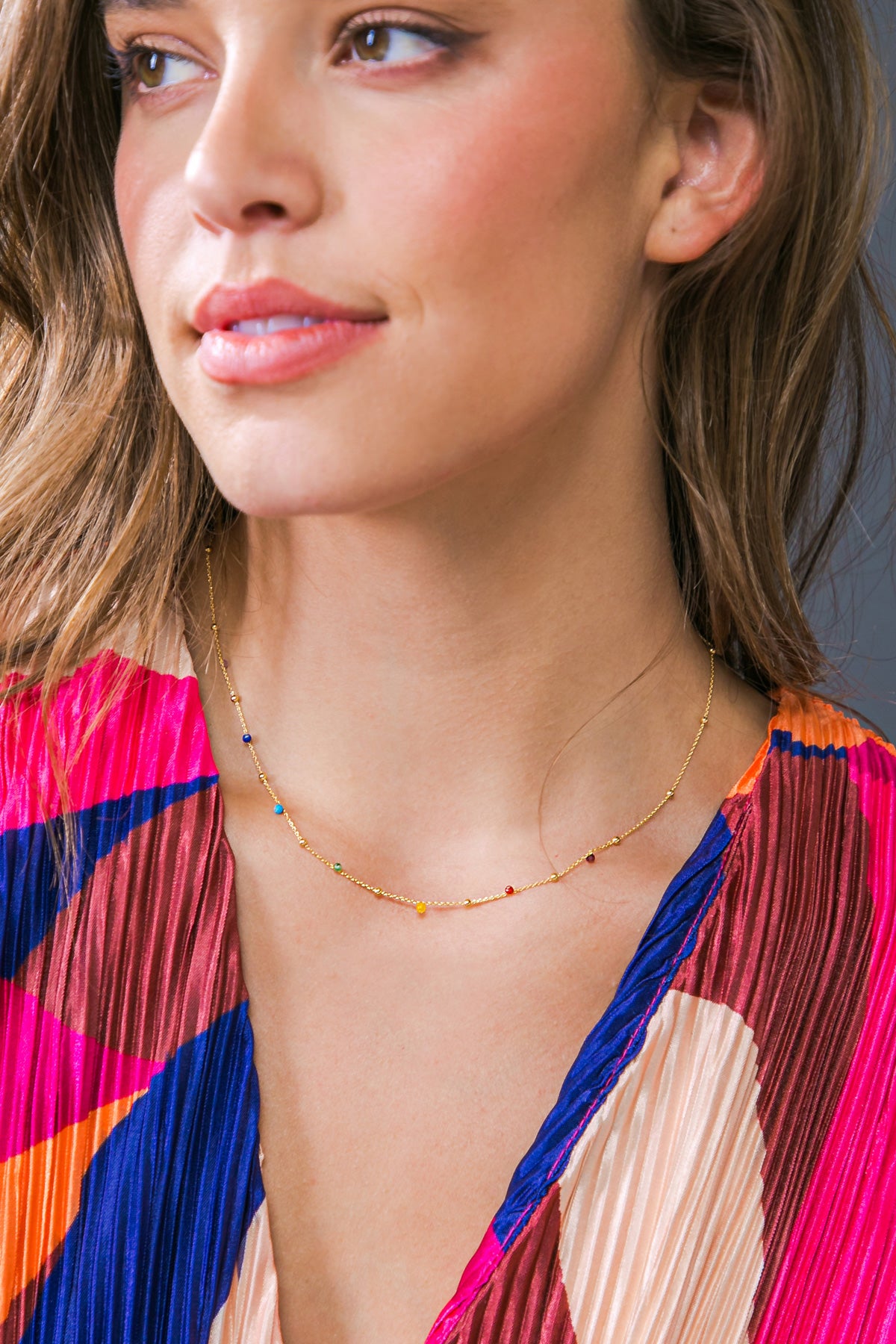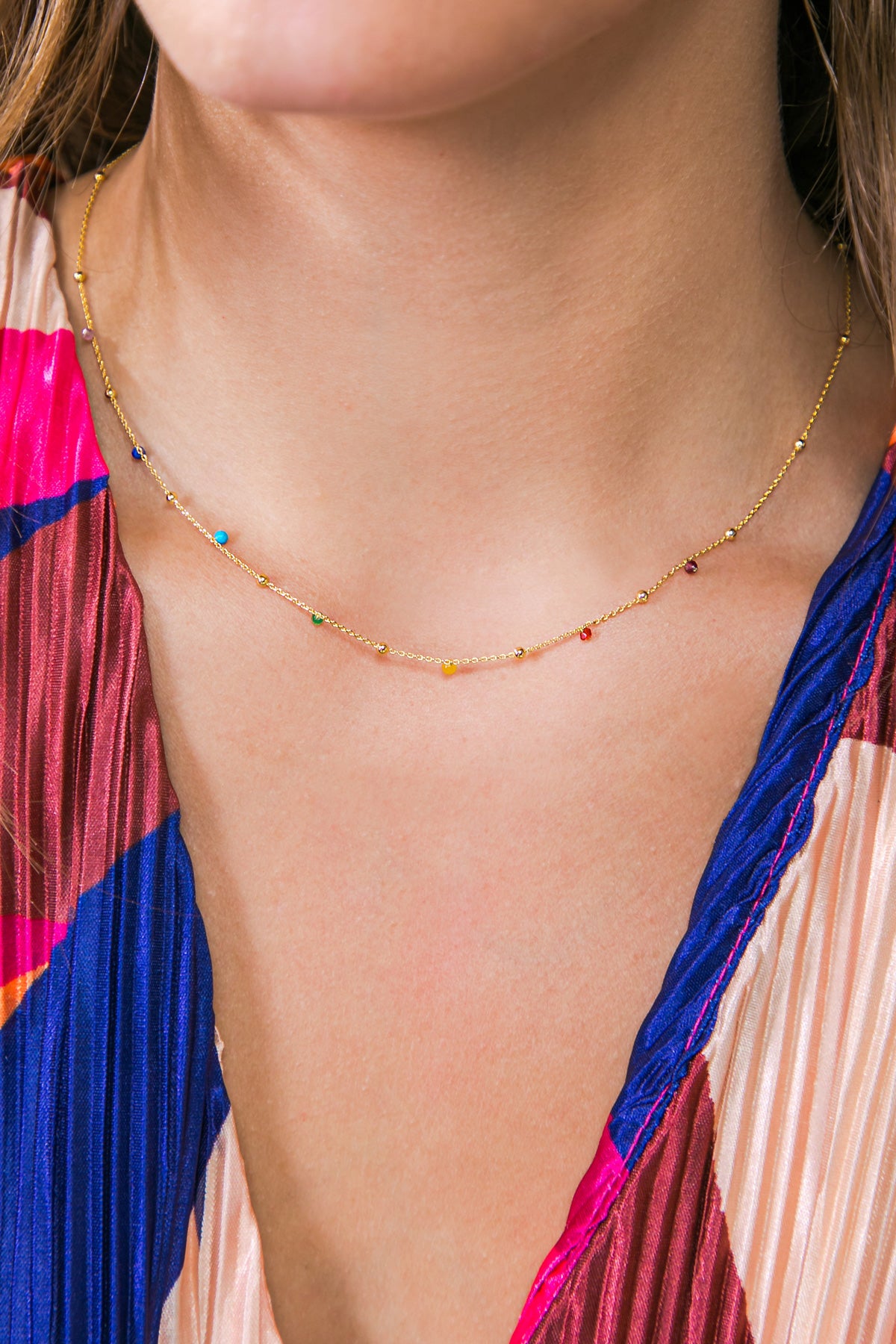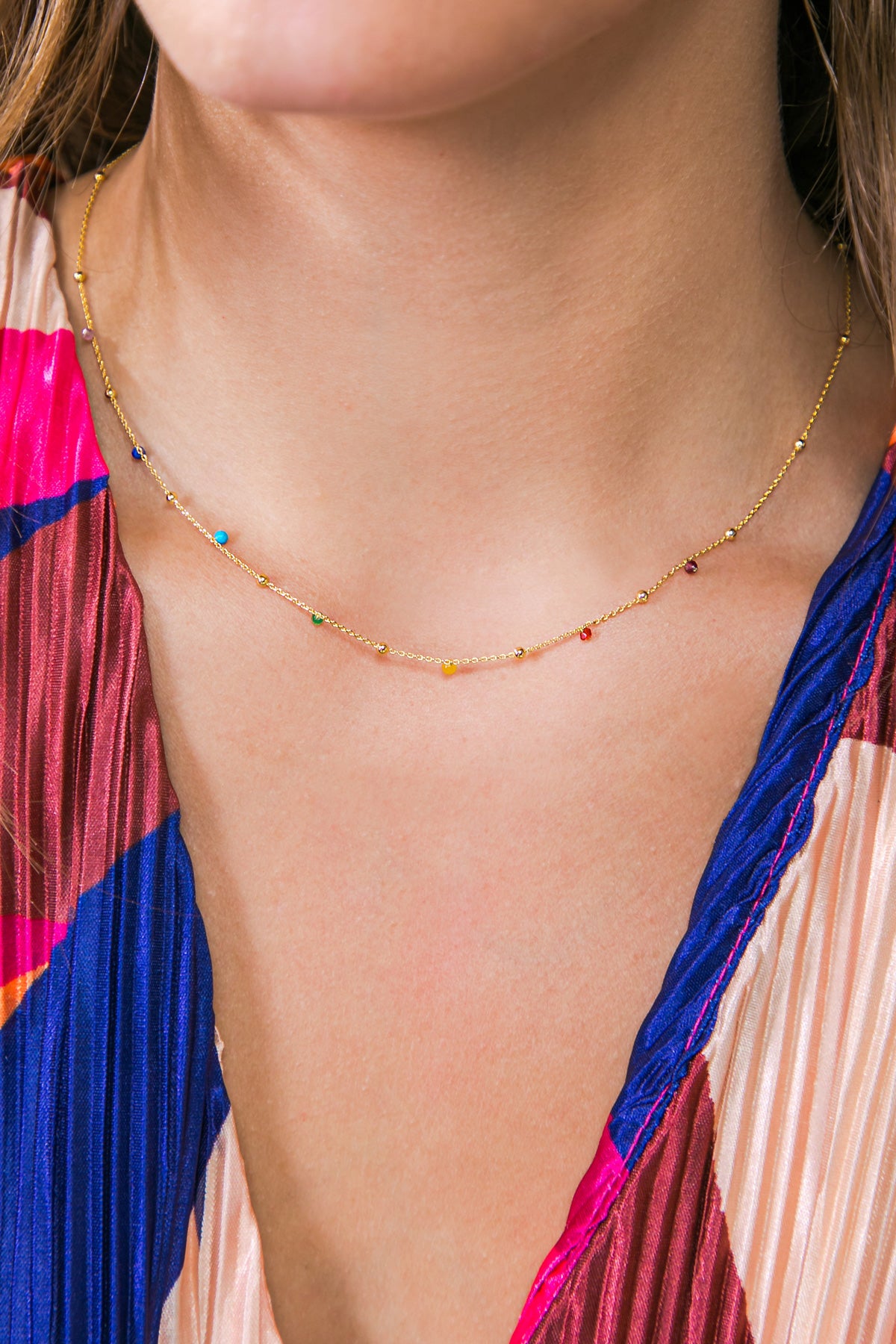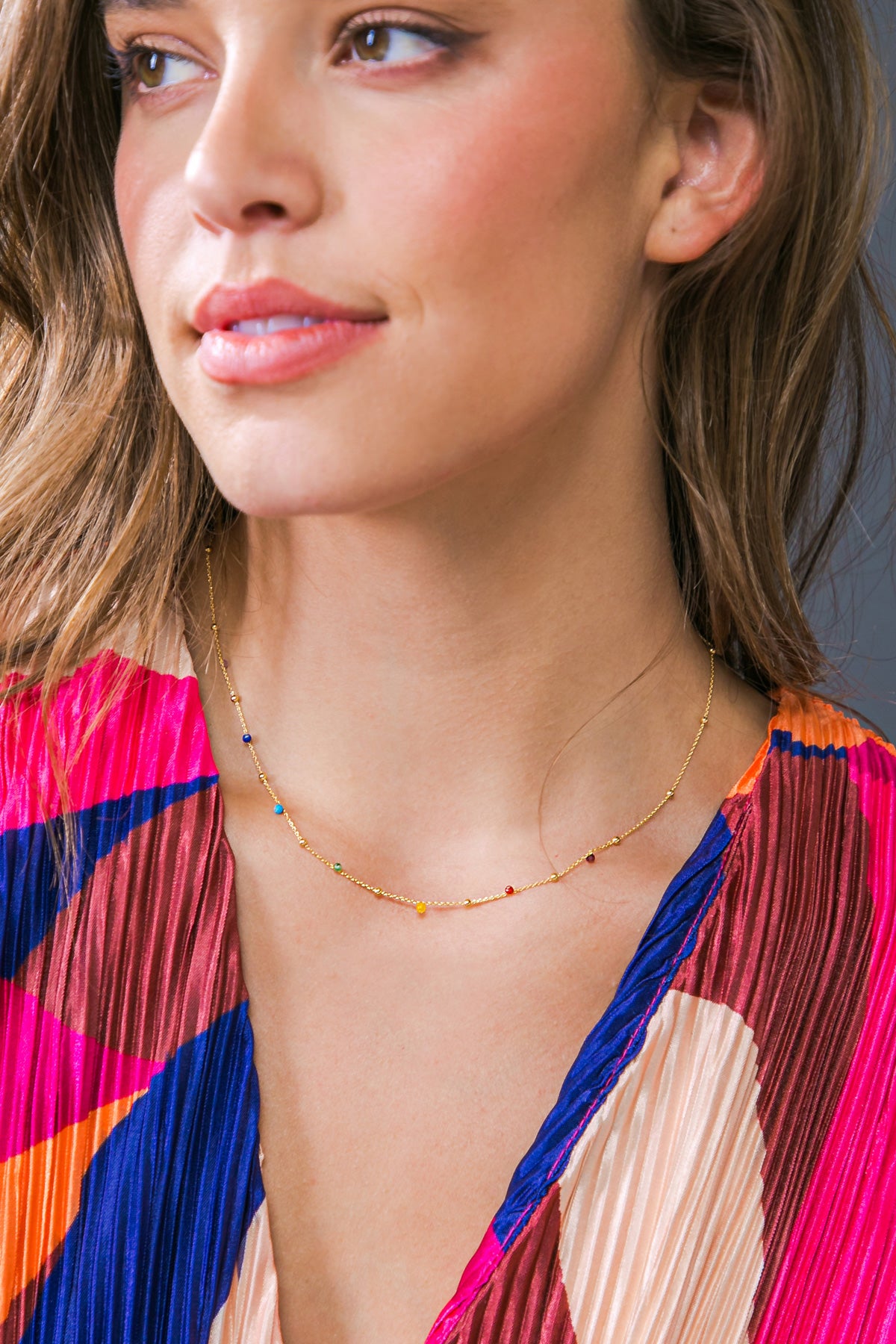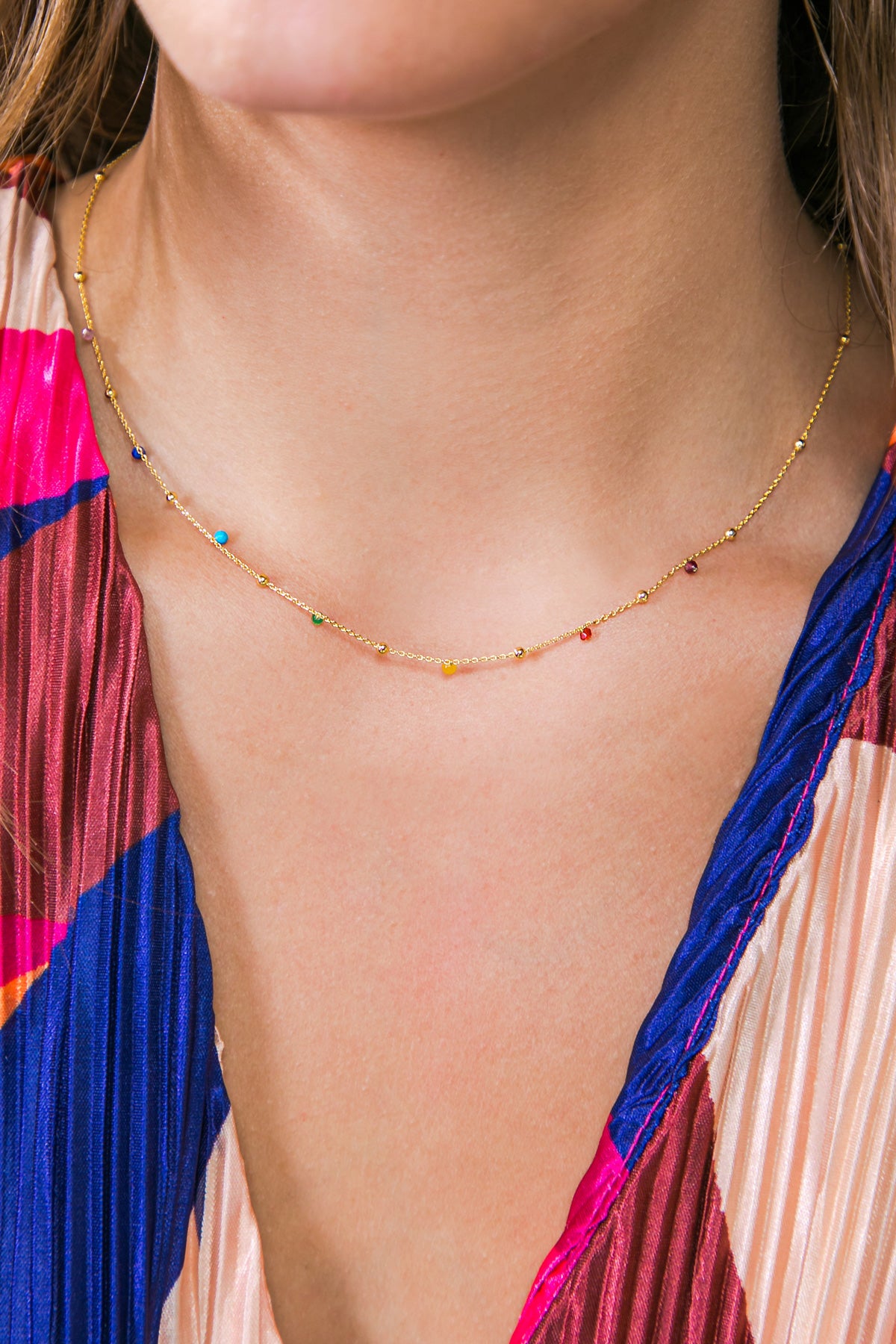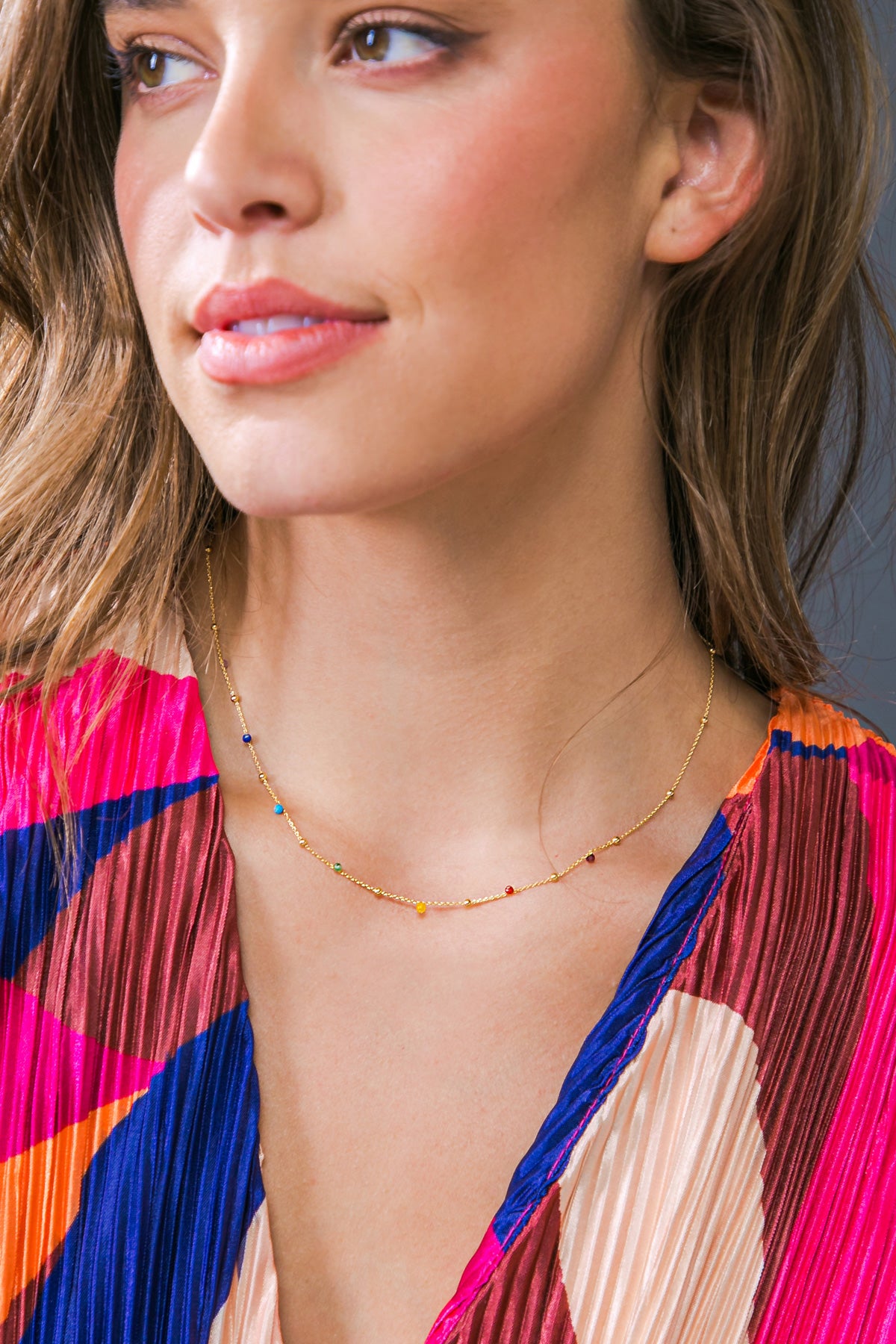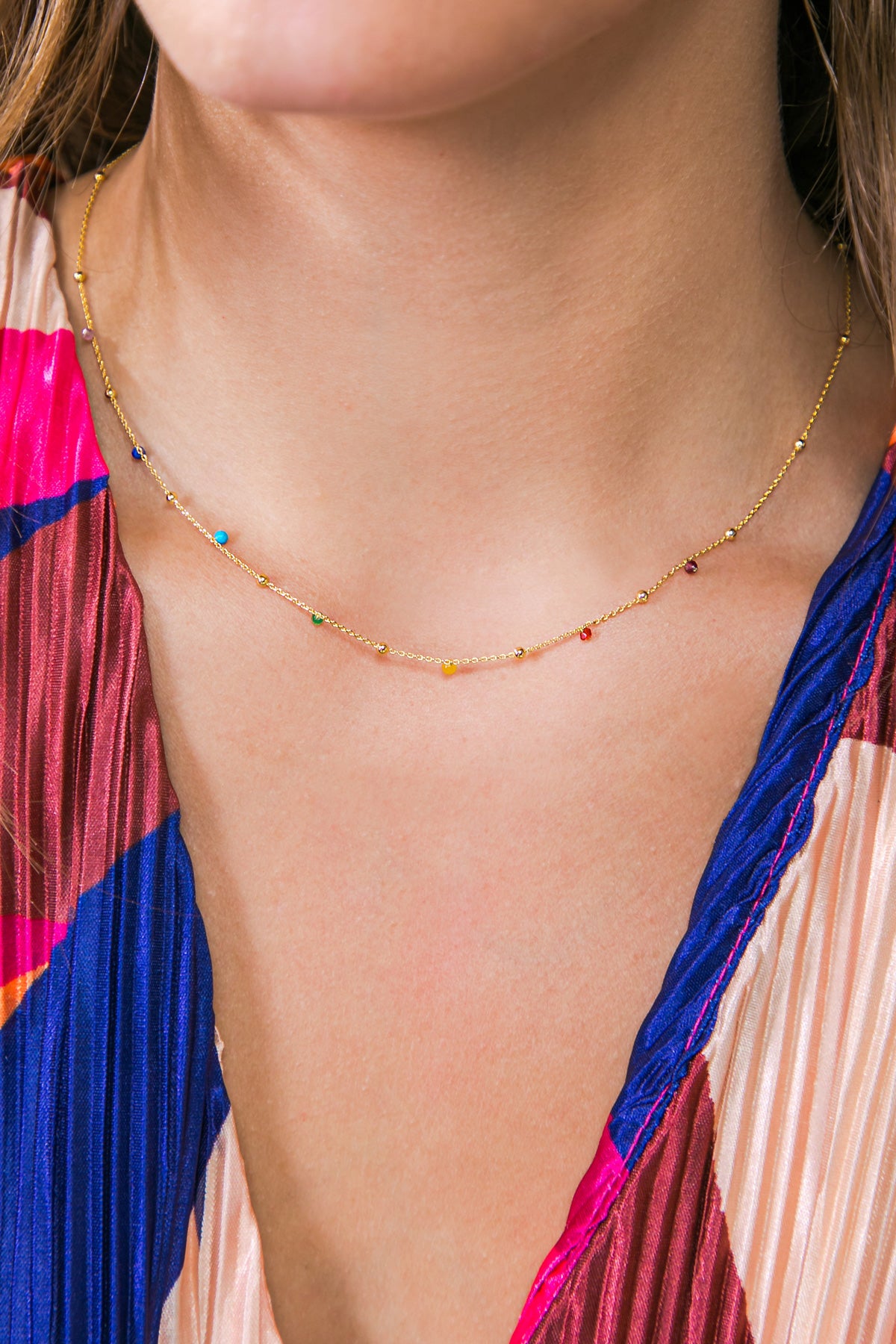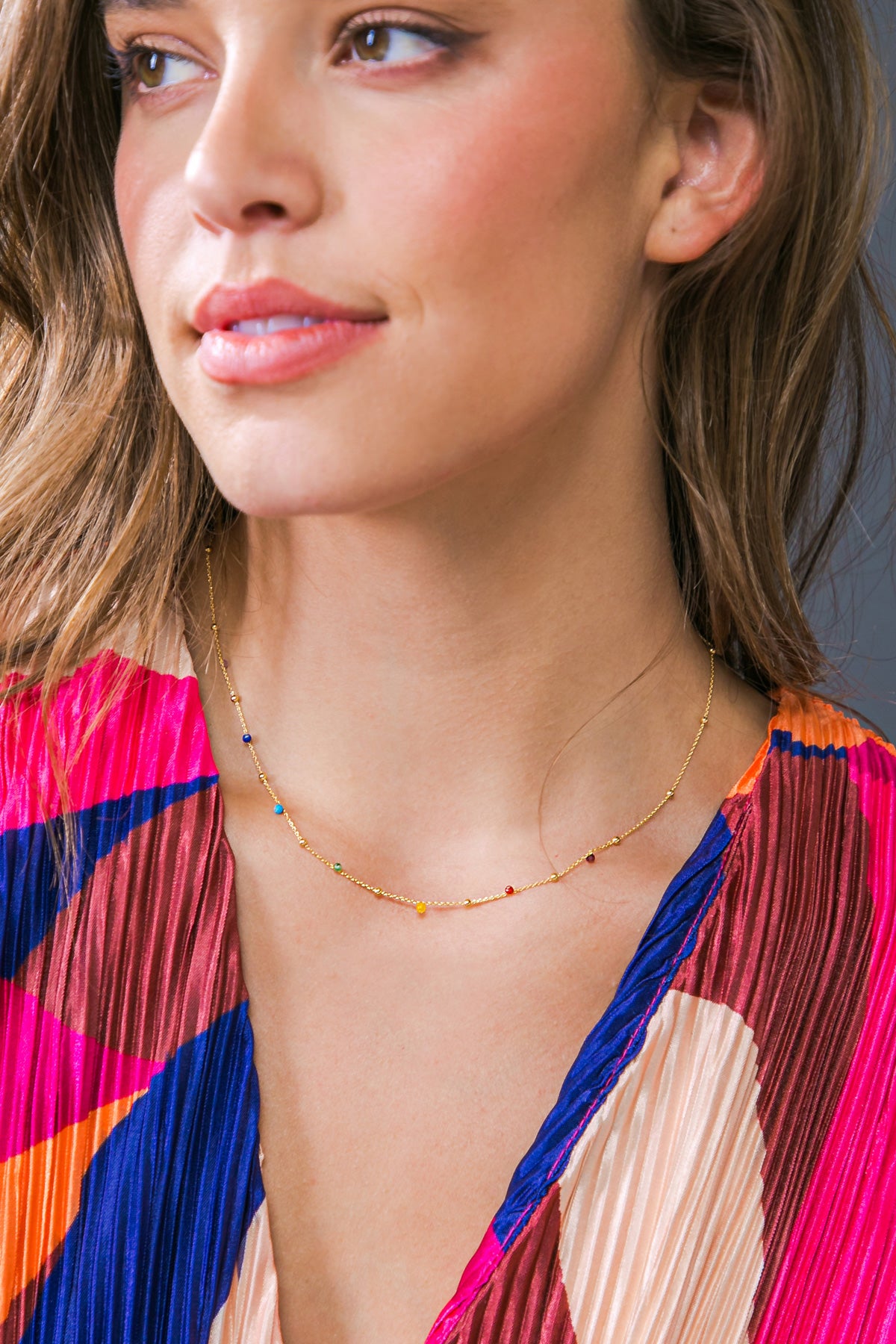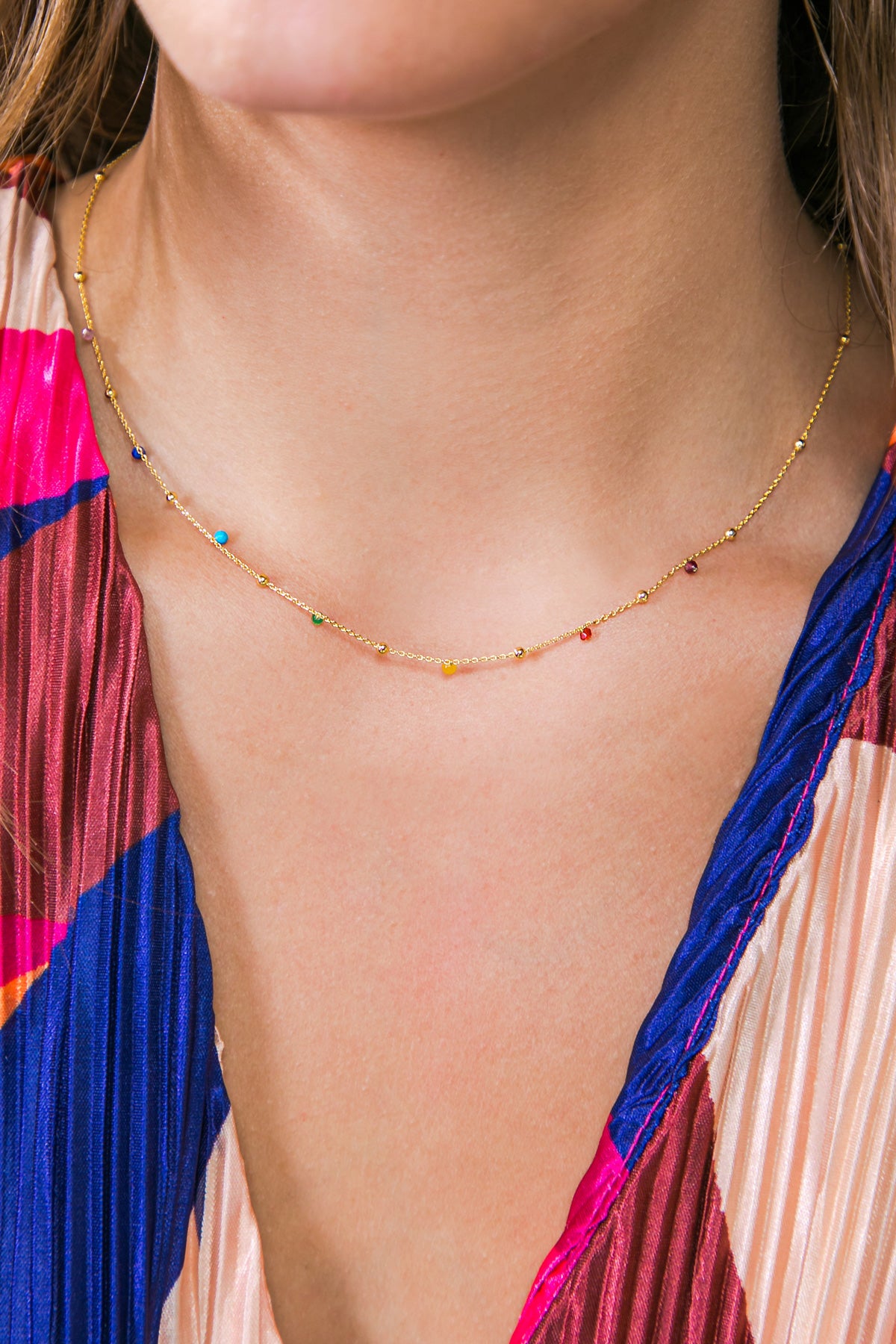 PILL BY THE YARD NECKLACE
 The PILL BY THE YARD NECKLACE brings a playful touch of luxury to your look: seven luminous gemstones offer a pop of radiant color, perfectly lined from left to right to create a chic necklace that's ideal for any occasion. Crafted with care in Korea, this Rainbow Gemstone Drop Necklace will make a treasured addition to your jewelry collection.
 ALL ACCESSORIES CANNOT BE RETURNED OR EXCHANGED.